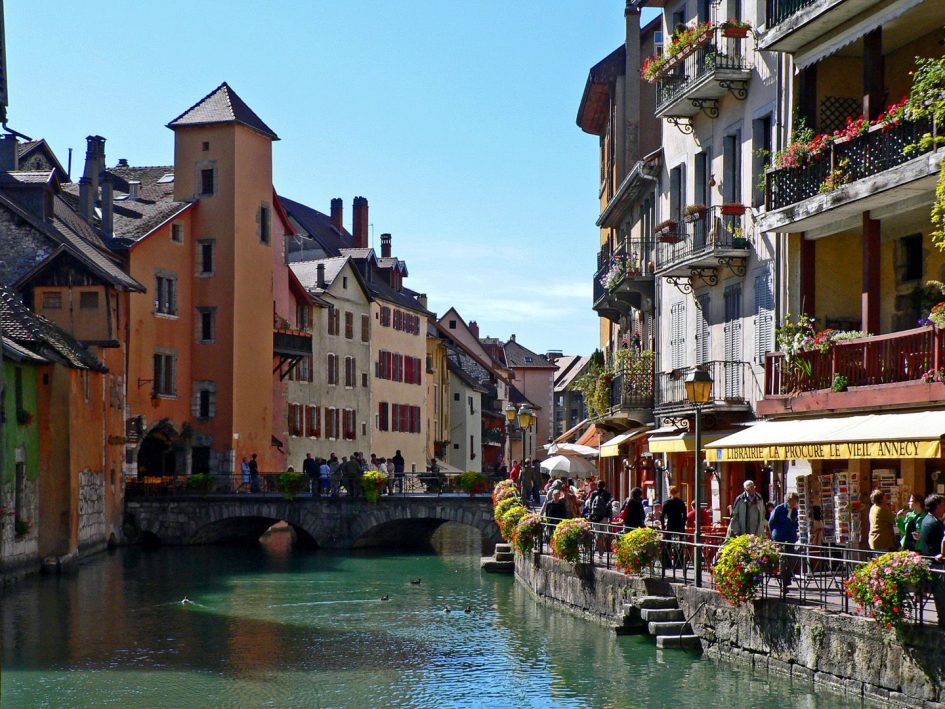 If you are a regular visitor to the Alps both for skiing holidays and summer holidays I am sure you will have passed through Annecy on numerous occasions on your way from the airport to resort. You may have even thought that the lake looks really impressive and have seen lots of people enjoying it, but never thought to stop yourself. Well, I am telling you that Annecy shouldn't just be your 'thoroughfare' to the mountains, but rather at the top of your holiday plans. This are my top 10 things to do on a day trip to Annecy this summer!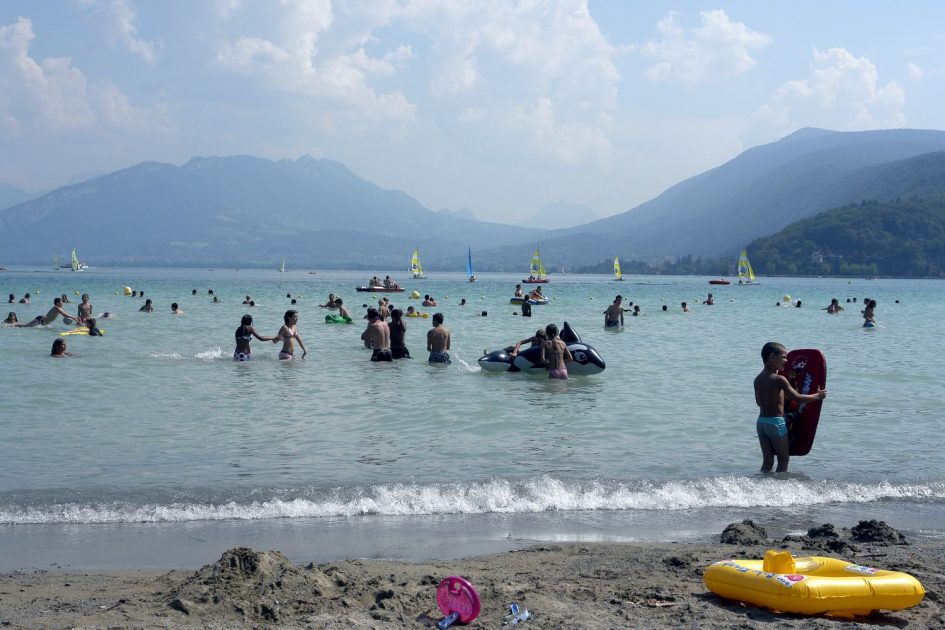 With quiet bays, beautiful beaches and some great spots for a dip, Lake Annecy is the perfect place for cooling off in the Alps this Summer. There are plenty of beaches to choose from. You may also be surprised to know that water temperatures can reach 24°C in the summer or even higher. The lake is also known as the cleanest lake in Europe!
Best Beach Spots
Plage D'Albigny – The largest beach on the lake. It has lifeguards on duty all day, showers, restaurants and car parks. Sandy and gentle sloping into the water.
Plage Des Marquisats – Popular with the locals as it's free and close to the city. It also has an open-air pool complex.
Plage de l'Imperial –Activity packed beach with lots going on. There is a diving board, slide and small pool, playgrounds, beach volleyball, table tennis and a tennis court.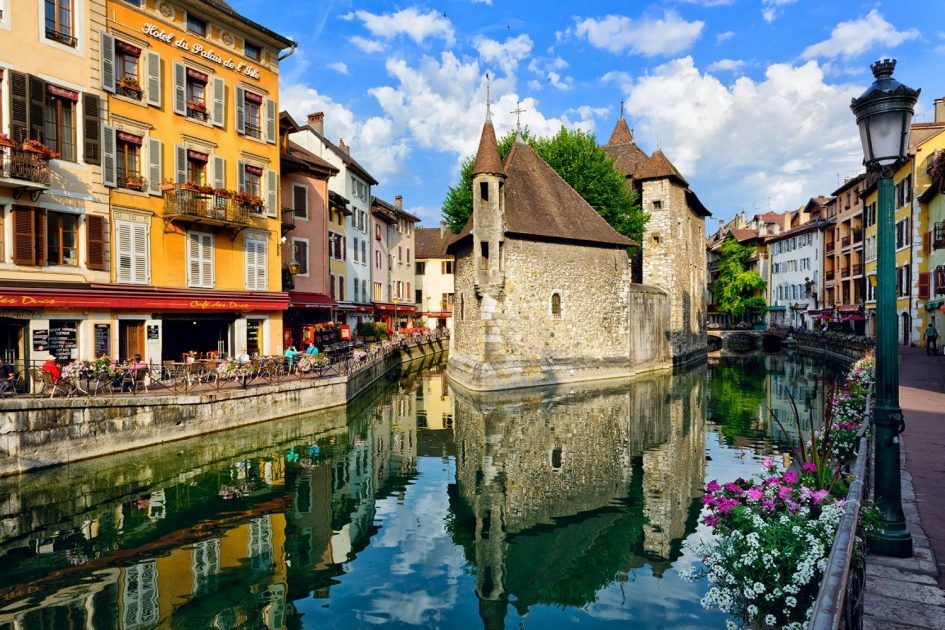 The charming and characterful Palais de l'Isle sits on a small island in the old town sector of Annecy. Surrounded by the Canal de Thiou, this 12th century building is steeped with history and is the perfect spot for a holiday snap. If you have a little more time then take a trip inside and stroll around the Architecture and Heritage museum for a insightful visit into the local history. Did you know this used to be an old prison too?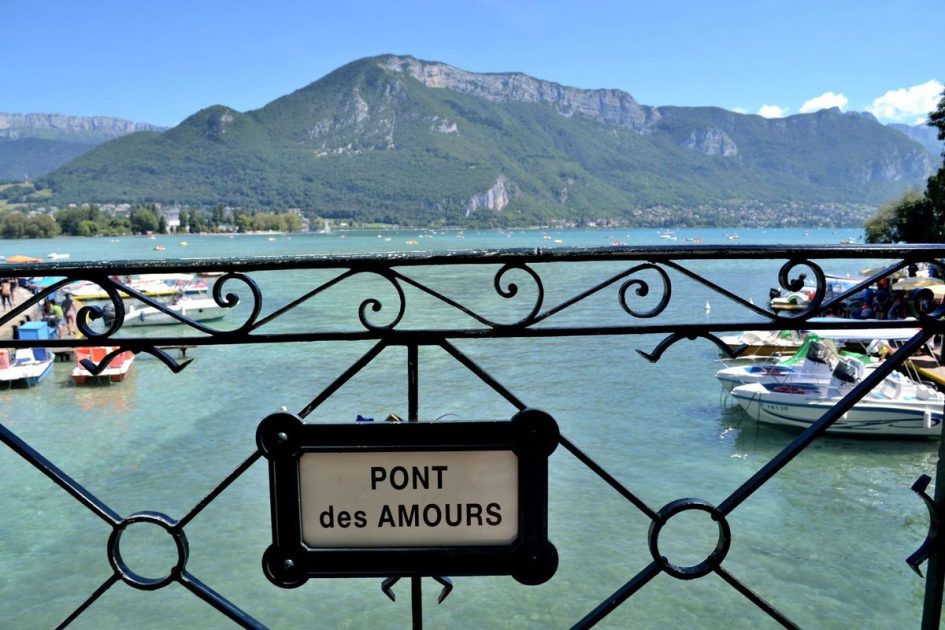 The Pont des Amours (Lovers' Bridge) is one of the iconic tourist spots in Annecy. This pedestrian bridge separates a small canal and the famous Lac Annecy. It is said that if two people in love kiss on the bridge, that they will stay together forever. Who wouldn't like to take this bet? It perhaps could even be one of the most romantic places in the Alps for a proposal!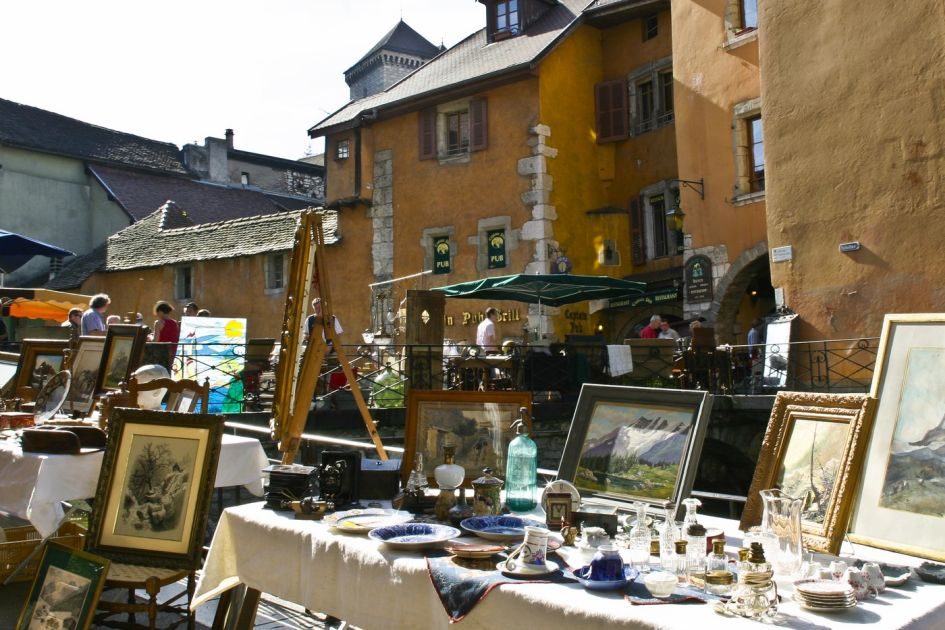 A very popular day to visit Annecy is the last Saturday of each month. On this day the streets and canals are lined with a vast array of colourful market stalls. There is the flea market where you will find antiques and bric à brac. You will also find plenty of stalls displaying local paintings and watercolours as well many stalls offering a collection of handicrafts. If you don't fancy making a purchase then have a wander around and soak up the culture. It really is one of those oh so typical 'French' scenes. If you have a bit of change to spare then it could be the perfect time to pick up your holiday souvenir!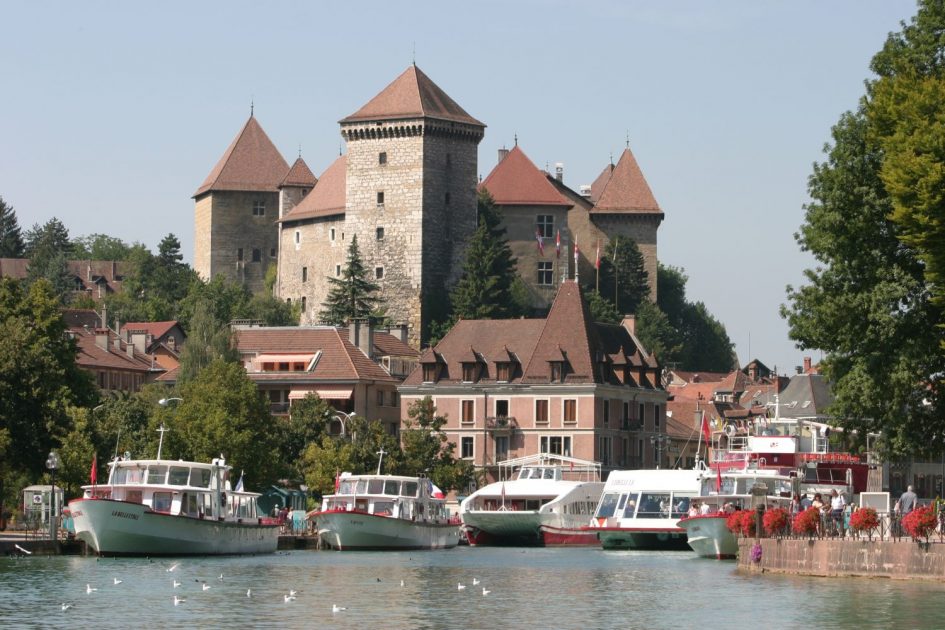 Discover this historical monument that dominates in the old town of Annecy. The restored castle used to be the private residence for the Counts of Geneva but is now open to the public and is home to the Museum of Alpine Popular Art and the Alpine Lakes regional observatory. As a combination of different styles and architecture from across a number of centuries, this castle is truly unique and is a celebration to Savoie history.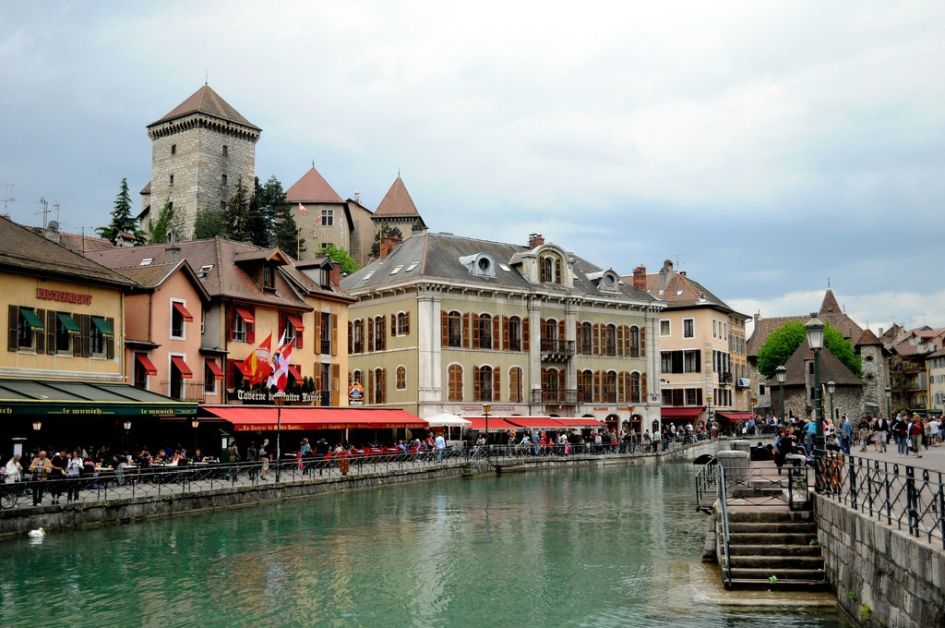 There is nothing better than a stop for a long lunch in a traditional Savoyard restaurant and Annecy has many! Tuck in to a delicious Tartiflette, Raclette or even Salade Savoyarde. These dishes are a celebration of local produce and namely the local cheeses. Combine this with a bottle of wine and your pit stop will be perfect.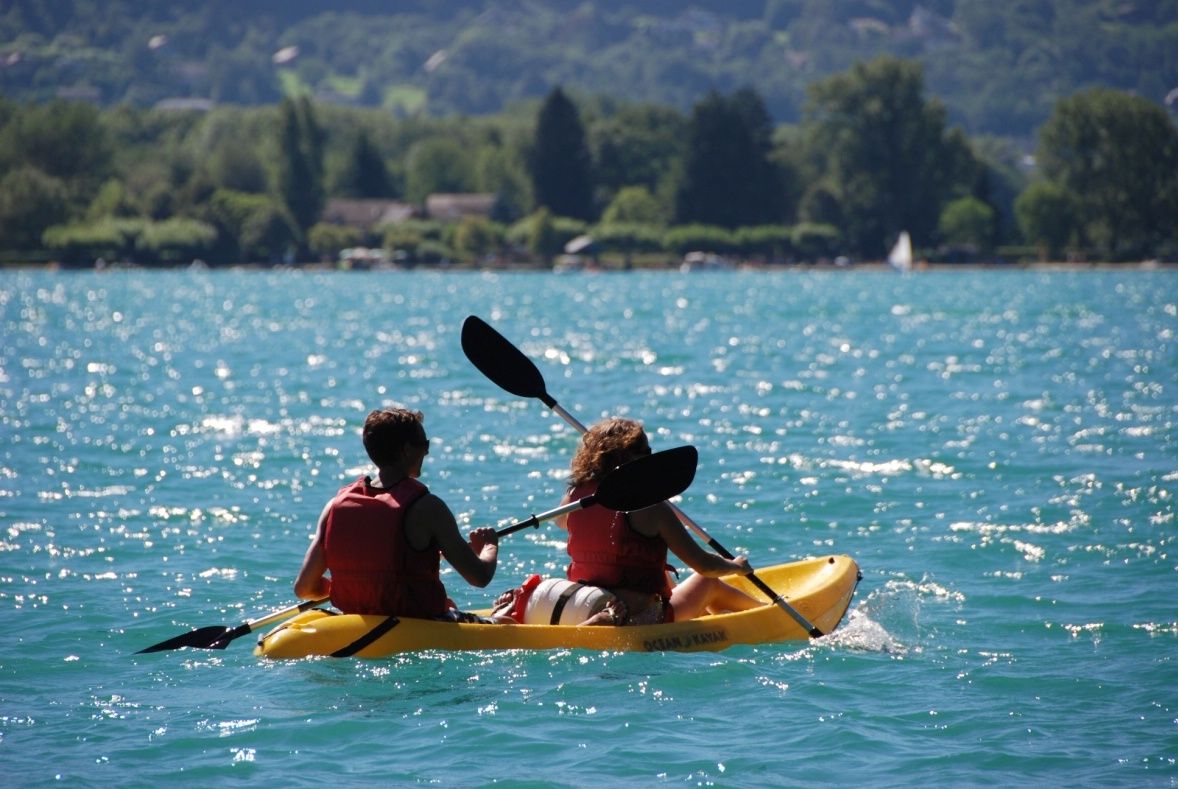 There may be nothing more fun than getting out on the Lake on a beautiful sunny day and it's certainly something to entertain to whole family. Take your pick of vessels and water sports equipment from canoes, to paddle boards or even the humble pedal boat and head out onto the open waters for a refreshing experience of Annecy!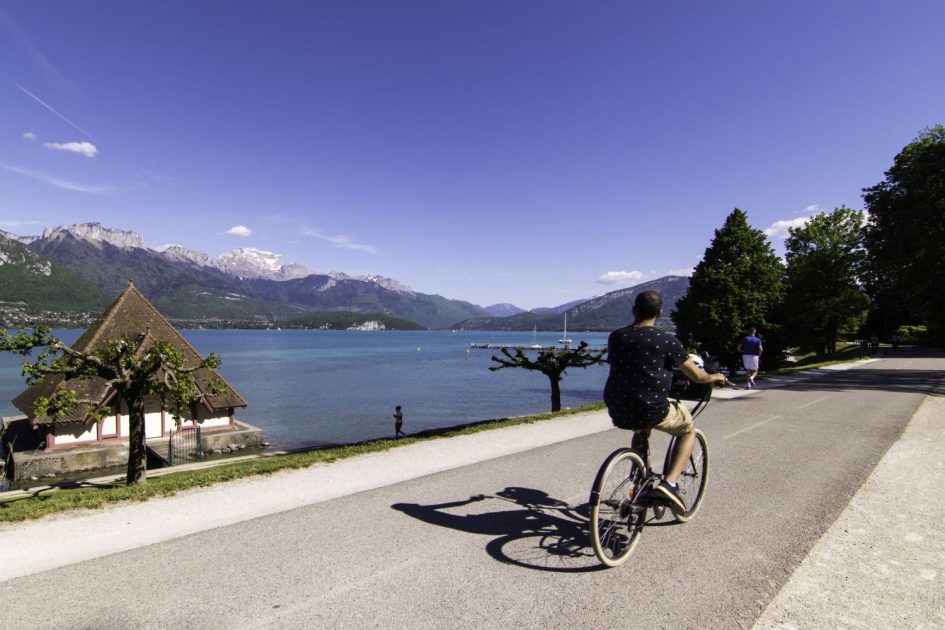 With cycle paths surrounding Lake Annecy, you can coast at ease and take in the amazing views of the glistening blue water and high mountain peaks. If you're staying in one of our Alpine resorts then the flat tarmacked cycle path will be a welcome relief on the legs after the gruelling mountain bike trails and steep hills around your chalet!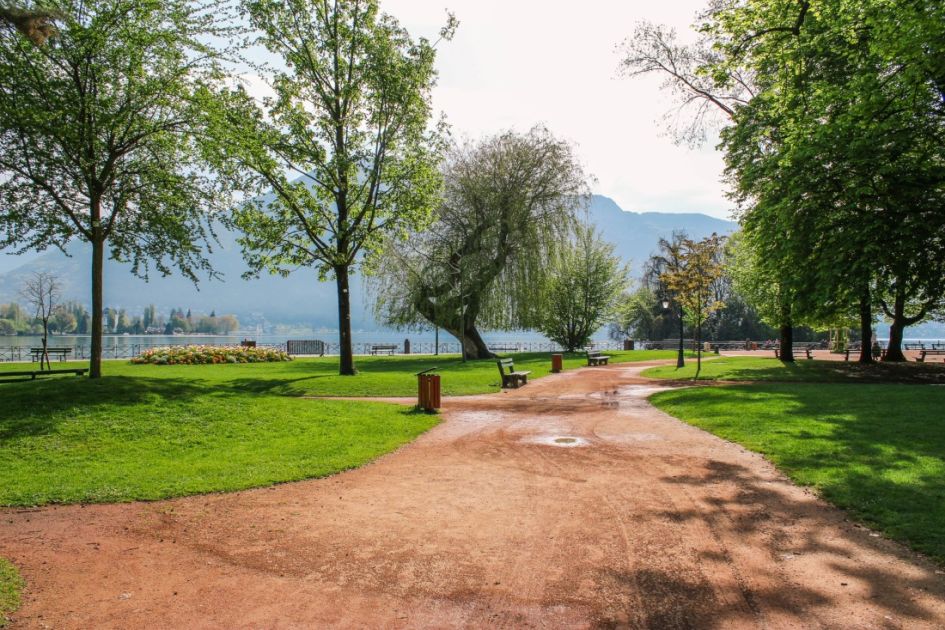 As with many of our alpine summer resorts there are some great open green spaces to enjoy in Annecy. Enjoy a stroll through the park or even stop for a light picnic lunch and bask in the glorious mountain sunshine. Right on the lakeside the parks are the idyllic spot. For a great picnic park, why not head to the Europe Gardens which are a short walk from the town and located beside the lake.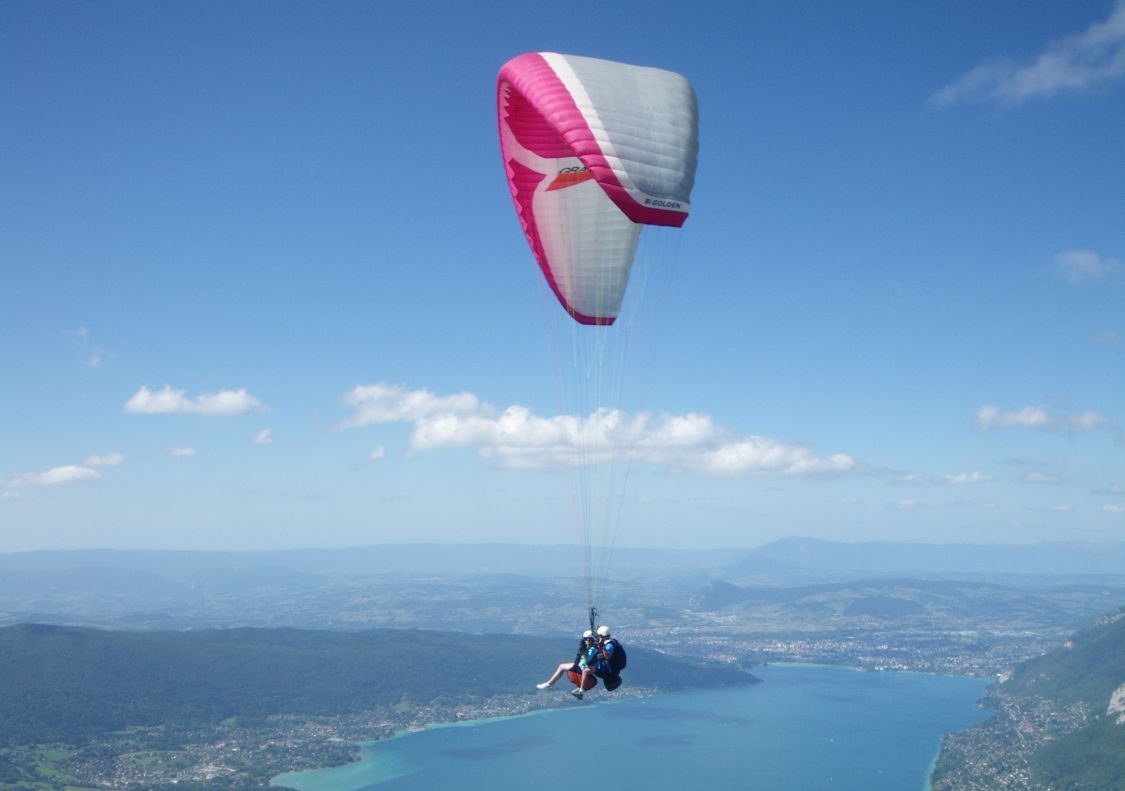 On the ground the views around Lake Annecy are undeniably incredible. However, if you are brave enough to take to new heights and head for the skies then a parapente flight has to be on your list of things to do in Annecy! After the initial adrenaline rush of the launch then you can enjoy a gentle glide over this beautiful valley. It'll definitely give you a lasting holiday memory, that's for sure.
So there we are! This sounds great, I hear you say? Well, you'll be happy to know how easy it is to get here from our local airport, Geneva, and some of the top summer Alps Resorts such as Megeve, Chamonix, Morzine, Samoens, Tignes And Saint Martin de Belleville, to name a few.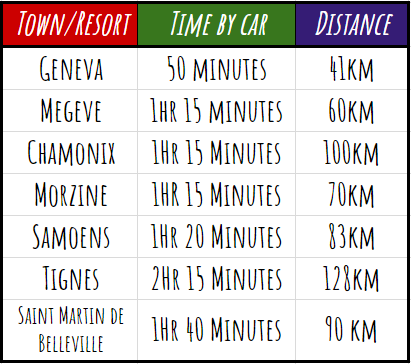 For many, it's just a short drive from resort and for others it could work as a great pit stop on your way through from the airport. We'll be happy to advise how to make the most of your day trip so please do get in touch! Give us a call on +44 (0)1202 203659 or send us an email and our team at Alps In Luxury will happily help.