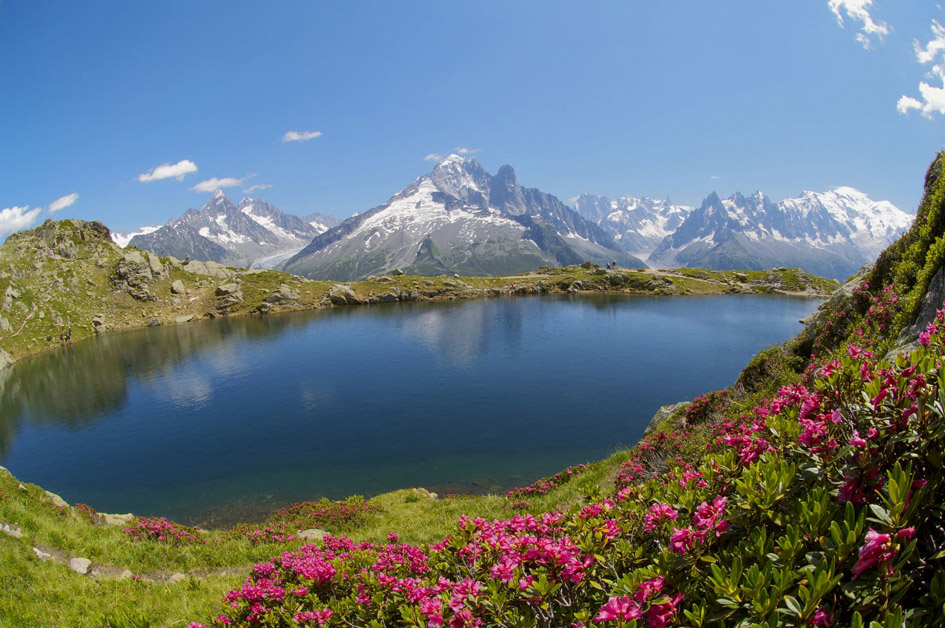 There are many things we have had to cancel or put on hold recently; summer holidays 2020 being one of the biggest question marks. Now, more than ever, we are in need of a summer holiday, escapism, to cleanse and refresh. So, how about a social distancing holiday?
'Social distancing' is among many phrases we have adopted into our vocabulary this year. Although things are changing on a daily basis and travel restrictions are slowly lifting, keeping your distance seems to be here to stay, at least for the immediate future. But where is the best place to go to enjoy a social distancing holiday this summer? Imagine somewhere away from the crowds, with large open spaces, fresh air, and a good mix of relaxation and activity…Read on further to find out what to expect from a social distancing holiday in the Alps.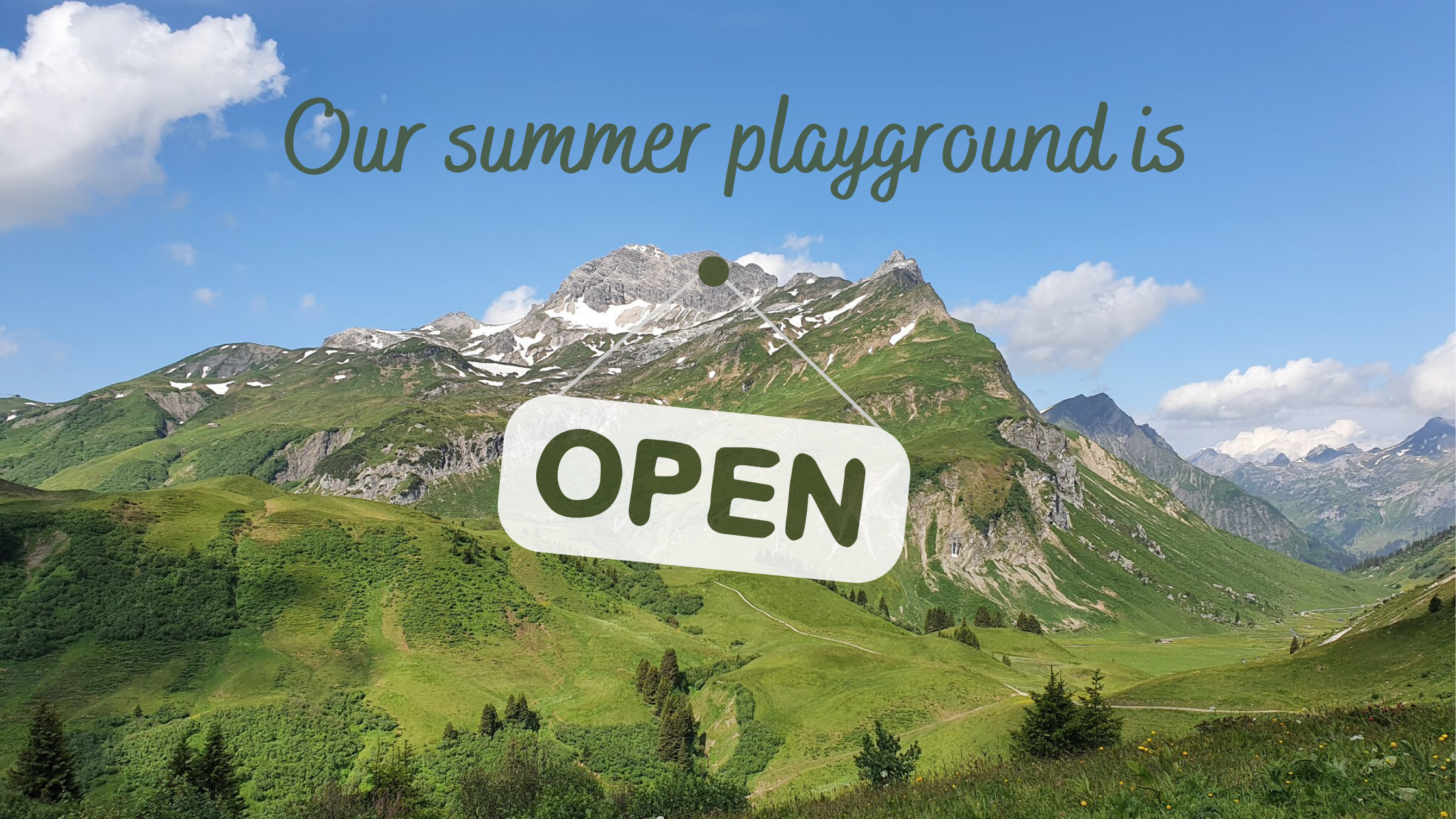 Since the abrupt end to the winter season, we have wished for nothing more than for it to be safe to travel to the Alps again. The Alps presents the perfect destination for a social distancing summer holiday: reconnect with the outdoors, fill your lungs with the fresh alpine air, enjoy a day full of activity at a good distance from others and retire back to your exclusive luxury summer chalet to revive and re-energise. Something that seemed far from reach is now at our fingertips, and many of our favourite summer resorts in the Alps are ready to safely welcome you for your social distancing holiday this summer. So, what are our alpine resorts doing to ensure safety and maximum enjoyment? As resorts vary, we have provided a few examples from Morzine, Zermatt and Megeve of how initiatives differ.
Socially Distanced Summer Activities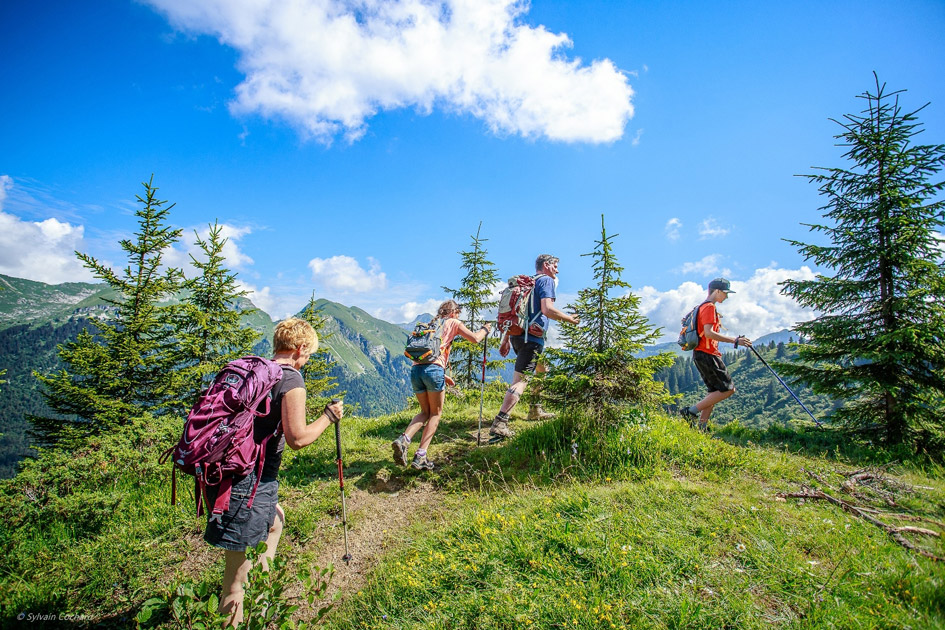 The Alps in the summer offer a range of activities to appeal to everyone. The outdoors and nature are not only key to enjoying alpine activities, but also help in keeping safe distances from other people. Hiking and biking trails in the Alps are easy enough to keep a good social distance and are a great way of exploring the paths untrodden, appreciating the beautiful scenery and fresh alpine air that surrounds you.
For that extra bit of adrenaline, most bike parks are now open with special safety measures in place. Or for some further social distancing mountain holiday ideas, you could look to participate in alpine activities such as via ferrata, paragliding, watersports, golf, tennis, horse riding to name a few. Many, if not all, of these activities are reopening and operating within strict government guidelines. Measures implemented may vary on the activity supplier but here are a few indications of what to expect:
Wear a mask
Regular hand washing
Social distancing of at least 1m in France and 1.5 metres in Switzerland.
Reduced capacity
Equipment that you need to hire in order to participate in your chosen alpine activity, will be disinfected after use. At the sports centre in Megeve, you are advised to bring your own equipment.
Leisure parks in the Alps are fantastic wholesome fun for the whole family: you can't beat an afternoon lounging by the pool or a good bit of family competition on the tennis courts…! Aquatic parks such as Le Palais, Megeve and Parc Dereches, Morzine are opening for the summer period, both with reduced capacity. Morzine have advised guests to put on your bathing suit before arrival, shower with soap before entering the pool and follow the one way system. There will be no changing rooms available for the outdoor pool and a limited number available for the indoor pool. These measures may change based on government guidelines.
For more water-based activities, Frogs Rafting in Morzine have written a blog about how they are ensuring safety of their customers and staff. Water-based activities are a great way to re-energise. You can choose to be amongst the thrashing and exciting white water on a raft or simply relax by the lake and dip your toes in the fresh mountain water to cool off.
Mountain Lift Systems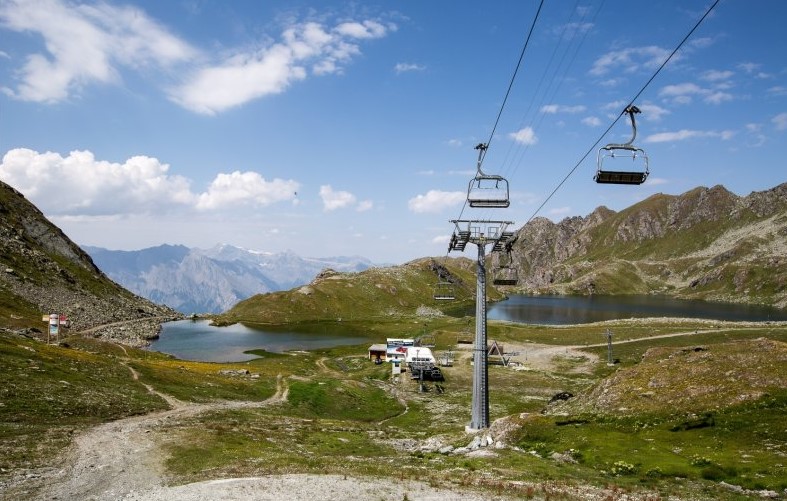 On your summer holiday to the Alps, you may use chairlifts to start your hike or mountain bike trails, to reach breathtaking panoramic viewpoints, or to indulge on a lunch up on the mountains. Herding onto a lift with strangers and occasionally striking up a conversation might be a thing of the past (for now anyway). With social distancing guidelines in place, lift companies across the Alps are implementing measures to ensure your safety. Here is an indication of what you might expect when getting on a lift on your socially distanced holiday:
1-2 metre markers in the lift queues depending on resort
Hand-sanitiser stations
Wear masks throughout the transport experience
In Morzine, 1 person will be seated every 2 seats on a chairlift and a maximum of 4 people per cabin on the Pleney gondola. Similarly, Megeve will have limits of passengers per lift. In both resorts, cabins will be disinfected between each use.
For Zermatt there is not a capacity limit and passengers are trusted to keep their distances from others outside of their social bubble. You are advised to purchase tickets online where possible.
Where good safety measures are being put in place, you may even prefer to minimise your use of the lifts and start your socially distanced walk from resort level. That is the true beauty of the Alps in the summer, your day can start from the first step out of your luxury summer chalet.
Restaurants and Bars in the Alps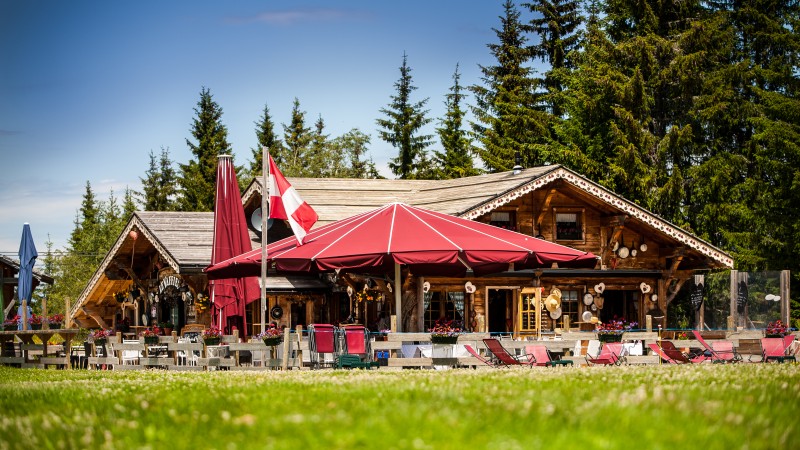 The Alps have made considerable effort to accommodate people safely in their bars and restaurants, as we all know this is usually a big part of your summer holiday to the Alps. Where some things may be different, you will still be able to enjoy the delicious alpine cuisine, a few glasses of local wine and good conversation (providing you're in good company!). For some outdoor seating may be optimal and many alpine restaurants are able to offer this so you can enjoy dining alfresco. We would recommend you book in advance where possible to avoid disappointment.
Restaurants and bars in Morzine and Megeve, have implemented the following guidelines:
A hand sanitising station on entrance to the establishment
Guests must wear a mask until they are seated at their table
Tables are 1 metre apart and can accommodate up to 10 guests
In Zermatt, restaurants and bars are open with high standards of hygiene and contact tracing. This means that one person in the group must leave their name and address to ensure traceability.
Events in the Alps 2020
Summer in the Alps usually means a variety of events. Whether it be the test of agility, strength and altitude at mountain sporting events, or enjoying live music echoing through the mountains, the open spaces, warmer weather and scenic backdrops are ideal for creating a special atmosphere. Where it is not yet advised to gather in large groups, this poses a challenge for summer events in the Alps. However, with some innovation, many resorts have redesigned their summer programmes to ensure visitors can still enjoy events safely, and at arguably one of the best venues out there. The show must go on!
Take a look at the summer event programmes for Megeve, Morzine and Zermatt.
Social Distance Travel: Getting to the Alps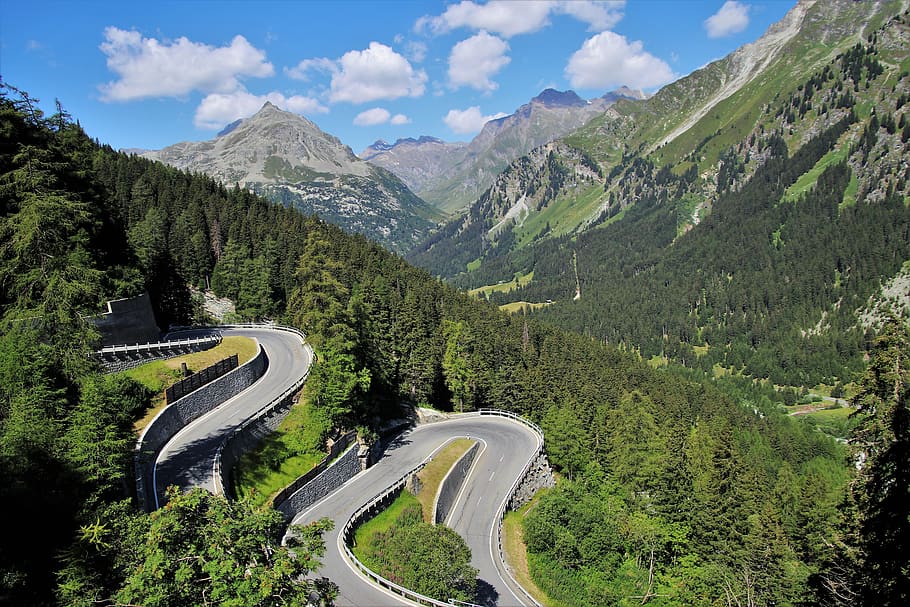 Travel restrictions are lifting, and airlines are returning to the skies to safely facilitate demand for holidaymakers. However, if you are not quite ready to jump onto a plane, there are alternatives to get that well deserved summer holiday to the Alps. Many of our popular summer resorts are within a reasonable self-drive distance from many European countries and therefore driving to the Alps could be a great way to keep contained in your social bubble. You can also enjoy some spectacular scenery on your journey and plan some worthwhile leg stretching or picnic spots along the way.
Other ways could include private jet or helicopter if funds allow. Travelling this way can be a fantastic, and quick, way of reaching your destination, whilst enjoying scenic views of the mountains.
Your Personal Safety

For your own personal safety, guidelines suggest to always carry hand sanitiser and regularly wash your hands, wear a face mask and keep your distance wherever possible. For any further information on how to keep yourself safe from Coronavirus, please refer to the World Health Organisation.
There may be a few necessary changes to your summer holiday to the Alps 2020, but with the many benefits of escaping your four walls, reconnecting with your senses and reviving your mind and body, we think it is worth it. Should you need any further advice or somewhere to stay for your social distancing holiday to the Alps, please do get in touch by sending us an email or giving us a call on +44 1202 203659. When you feel ready to venture out, we are here to help.
We believe the Alps in the summer is still one of the best kept secrets. We are sharing this with you but ssshh, don't tell everyone!