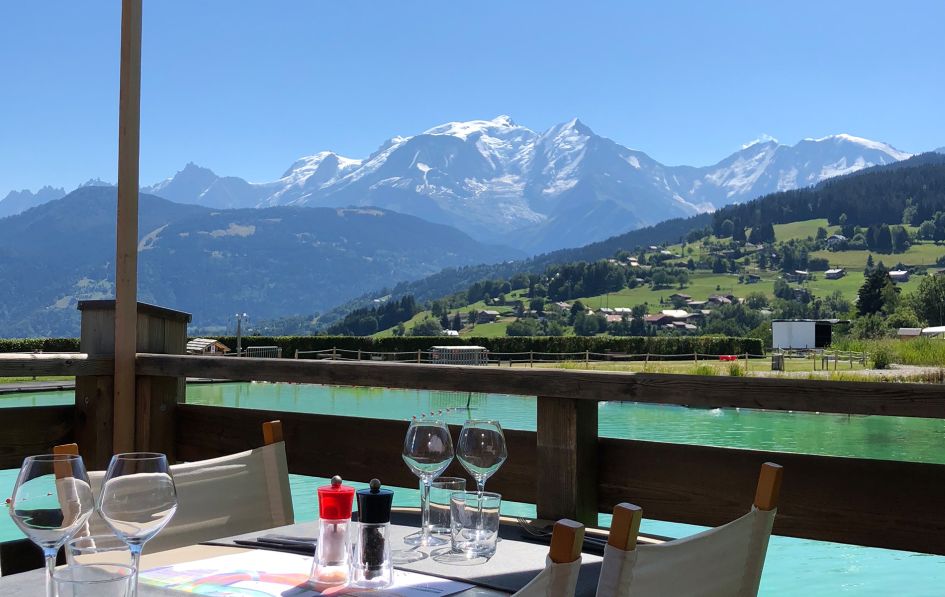 If you have the pleasure of visiting of Megeve in the summer and staying in one of it's many luxury chalets, you will have the chance to experience many superb restaurants in Megeve. We caught up with local chalet manager, Solenn Poullain to get the low down on some of her favourites and top recommendations.
Solenn makes sure all guests in her chalets have restaurant reservations secured and that they have the best tables too. She has provided us with a number of the best restaurants in Megeve, in the centre and the surrounding area that will really get our taste buds tingling.
Where would you recommend for a quick and easy meal in the centre of Megeve?
I really like "Spaggiari". It is classic and easy, and located in a lovely setting, just next to one of the rivers that runs through Megeve. It is a family run restaurant in Megeve with the owner working there most days and other family members mucking in too. The service is very good and so are the pizzas!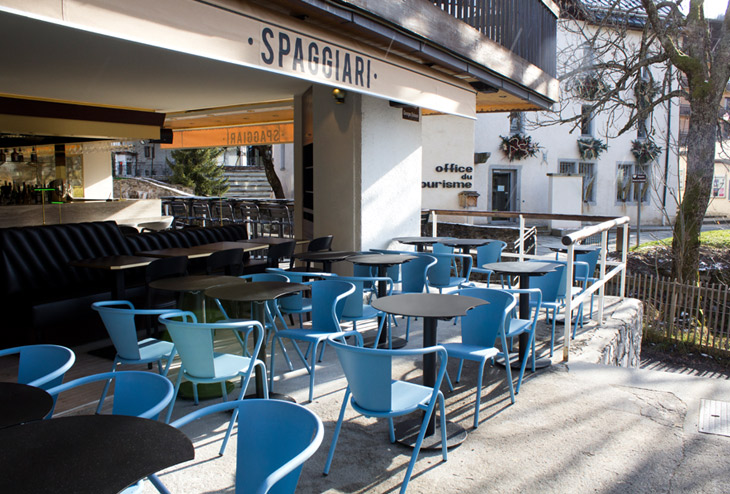 Is there anywhere in particular you would go for coffee and a cake?
When it comes to a coffee shop for a spot of afternoon tea and cake there is really only one place to go. "Le Prieuré" is famous for it's desserts and artisanal teas and coffees. The most famous dessert is the rhubarb and lemon meringue pie, it has been said that people travel far and wide for it. One story suggests a customer once came by helicopter to get the last slice.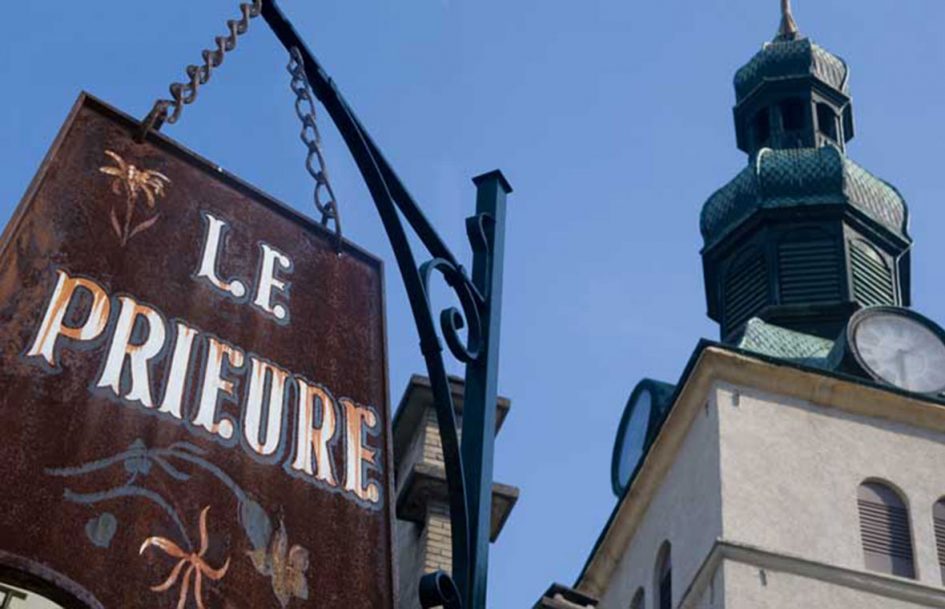 Are there any places that are really popular with the locals?
As soon as "Le Hibou Blanc" opened, it soon became the place to be, for a drink, lunch or dinner with a nice terrace. The first floor has a DJ every night, and a bar. It's a really cool place. Everything is top quality and always well cooked. I recommend "Prawn Linguine "Marcolino""- it really is delicious! Nice cocktails too, which is always a bonus…! My favourites are "Suze Mule" or a classic "Aperol Spritz".

Is there anywhere with a nice terrace where you can enjoy a game of Boules?
A good Italian restaurant is Le Delicium, although it's not the most central. It's located in the Rochebrune area, very close to the cable car. It's one of my favourite restaurants in Megeve. I even took Andy and Fran (the Managing Directors at Alps In Luxury), there for one evening on their visit. During summer they have a nice terrace and you can play "Pétanque" (Boules) and drink rosé!

Where would you recommend that is close to Chalet My World?
I would have to recommend Le Dandy in Combloux, it's a great place and it's also very close to Chalet My World. It has amazing Mont Blanc views and it's also around a "Biotope" lake giving it an almost beachy feel. The menu offers a selection of Savoyarde dishes and Japanese style cuisine – it is really delicious!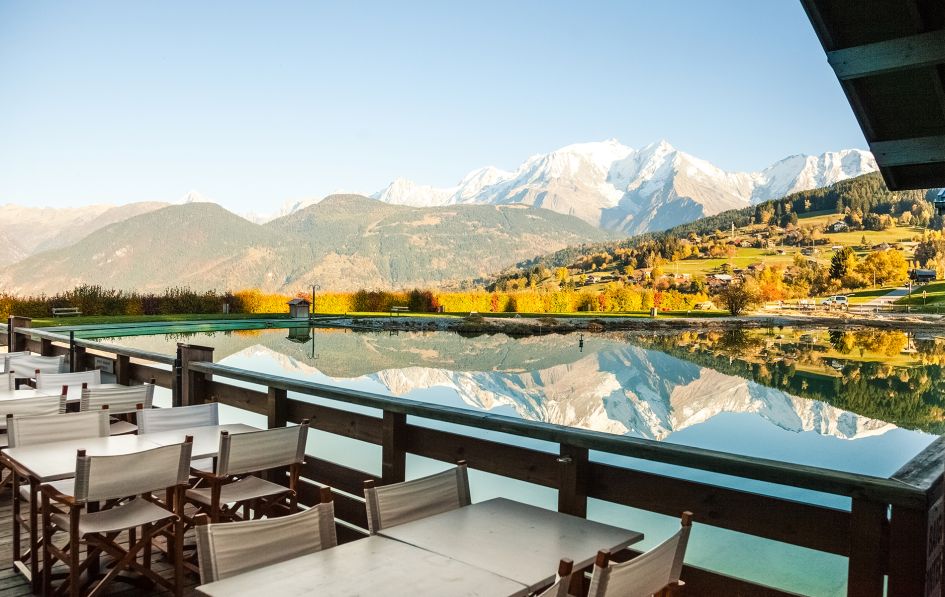 Where should guests stay on a Megeve summer holiday?
If you are looking to visit Megeve over the summer or even in the winter you should definitely consider Chalet My World or Chalet My View. Both chalets are open year round so you can come for an alpine summer holiday or the famous skiing.
Chalet My World sleeps up to 12 adults and 4 children across 7 bedrooms. It comes with it's own private cinema and wellness area complete with pool, hot tub, massage room, sauna and steam room. What more could one want?!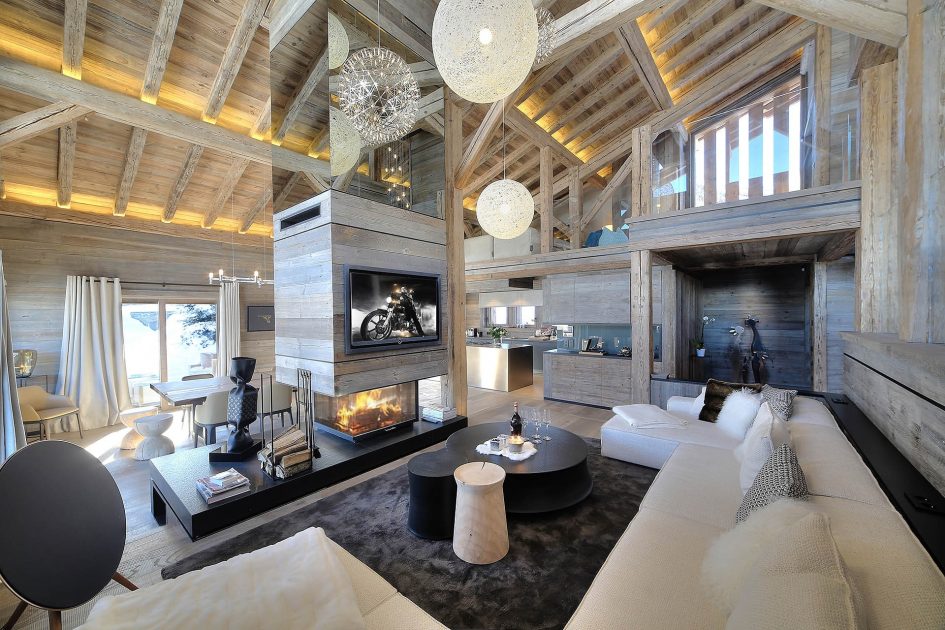 Chalet My View, well it's all in the name! With front row seats for views of Mont Blanc, it's a really special experience at this luxury summer chalet in Megeve. Chalet My View sleeps 8-14 guests and benefits from an indoor pool, sauna, outdoor terrace and garden as well as a TV snug for the cooler, cosier nights in.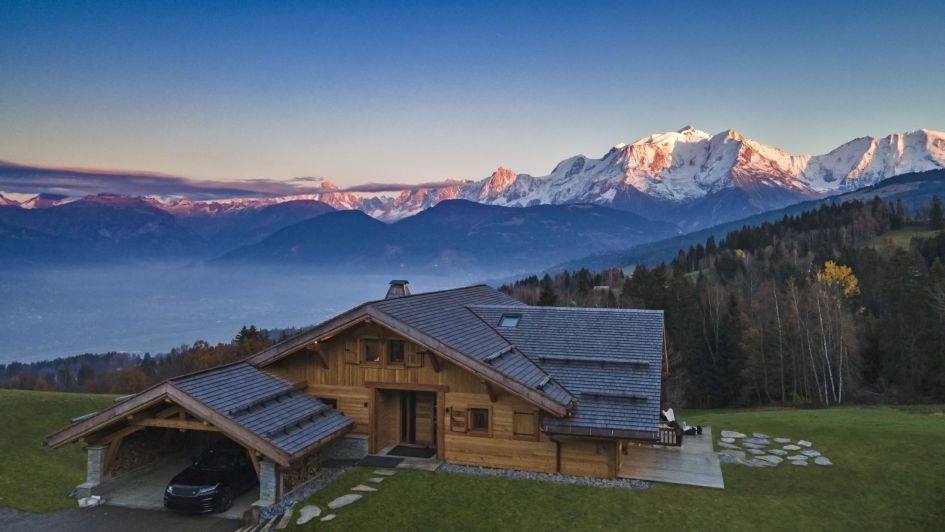 Many thanks to Solenn for giving up her time and revealing some of her top recommendations for the best restaurants in Megeve.
If you're keen to sample some of the best restaurants in Megeve please do let us know and we will be happy to discuss them with you. As accommodation finding specialists, we also have a large portfolio of luxury summer chalets in Megeve which could be perfect for your holiday. You can get in touch with us here by sending us an email or by giving us a call on +44 (0)1202 203659