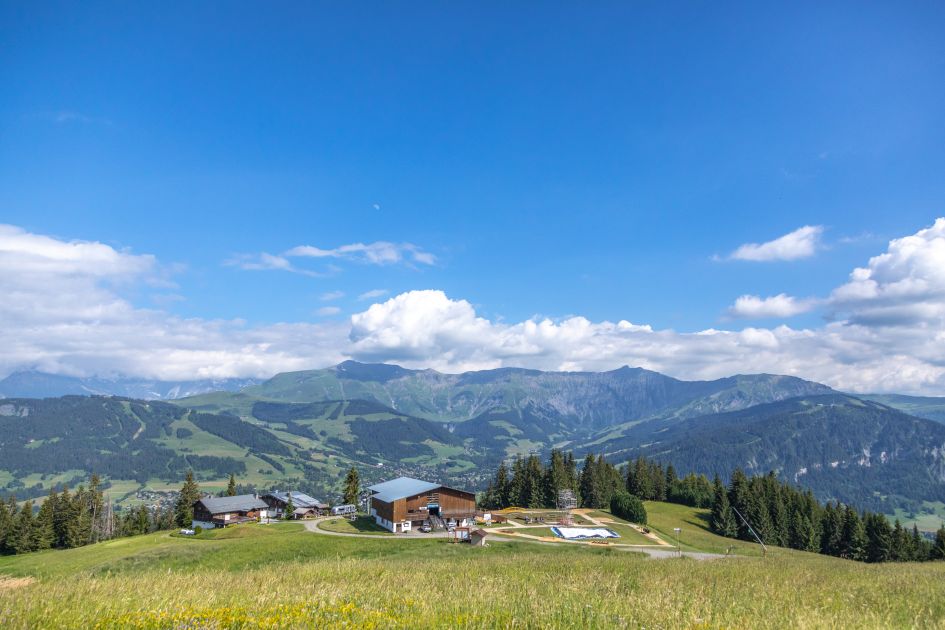 Whether you wish to escape for the peace and quiet of the mountains, discover new adventures and activities, or retreat to a luxury summer chalet with wellness facilities and mountain views, you can be sure the Alps will deliver. With plenty on offer for everyone, it is no surprise that summer holidays in the Alps are growing in popularity year on year. Let us share with you some of our top summer mountain resorts in the Alps to inspire you for your next summer mountain holiday.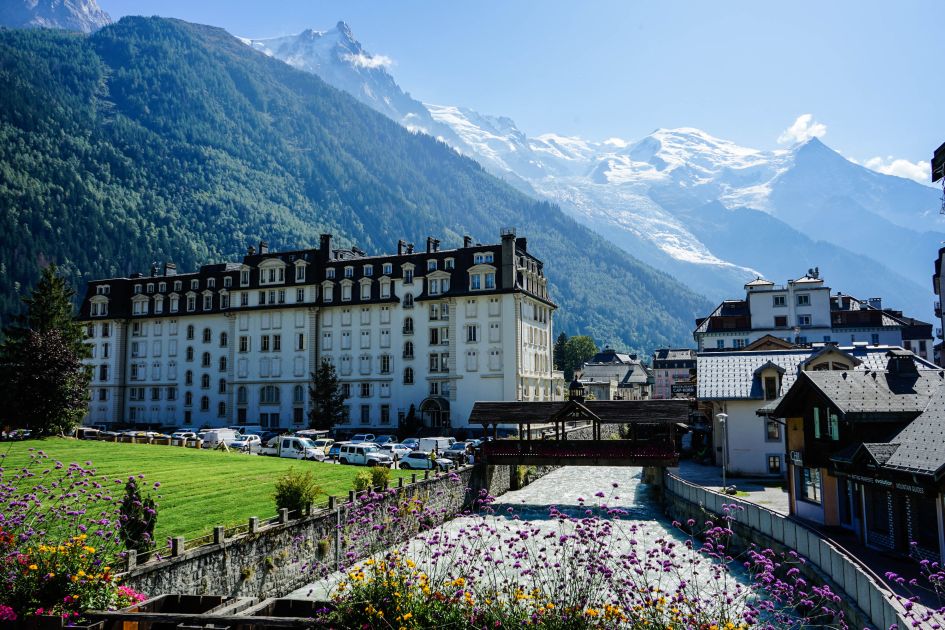 Chamonix in the summer thrives. It's an adventurer's paradise and one of the few summer mountain resorts in the Alps that's more popular in the summer than the winter, for its many summer Alps activities. Along the Chamonix Valley there's plenty to explore on foot, bike or mountain train, whilst admiring key landmarks such as the Aiguille du Midi, Mer de Glace and of course, Mont Blanc.
For something a little more adrenaline-fuelled, Chamonix is your answer. It's a haven for mountaineering, climbing, rafting, canyoning, paragliding and more. You can discover more about climbing in Chamonix here. After a day's adventure, enjoy the buzzing sunny resort centre where cafes, bars and restaurants spill out onto the streets, or relax amongst the peace and quiet in your luxury alpine home for the week.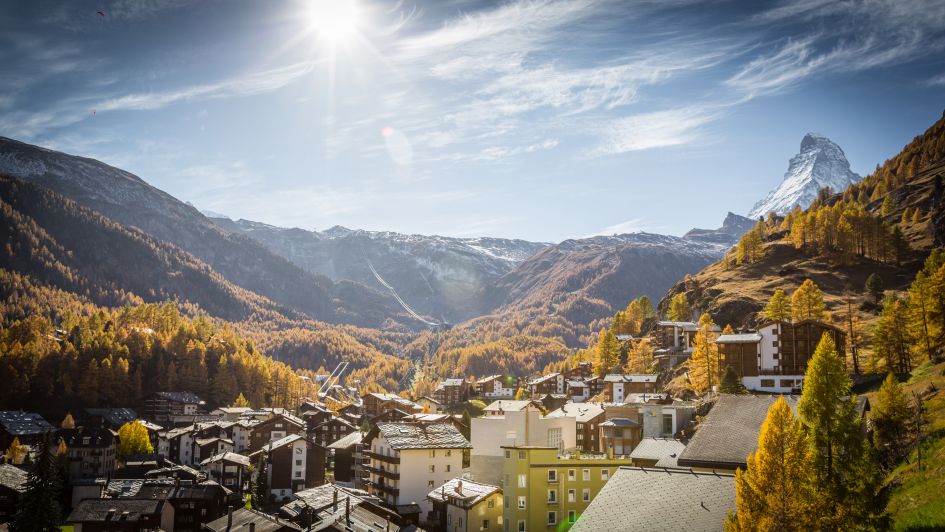 At the foot of one of the most photographed mountains in the world lies the traditional, picturesque, car-free resort of Zermatt. The green meadows and scenic landscape create the perfect setting for summer mountain holidays filled with adventure. Explore breathtaking heights by cable car up to the highest mountain station in Europe, or lace up your boots and summit challenging peaks, via stunning turquoise lakes, on your own two feet. Mountain biking, e-biking, summer skiing, mountain carting and mountaineering are just a few other alpine activities on offer in the stunning Matterhorn paradise.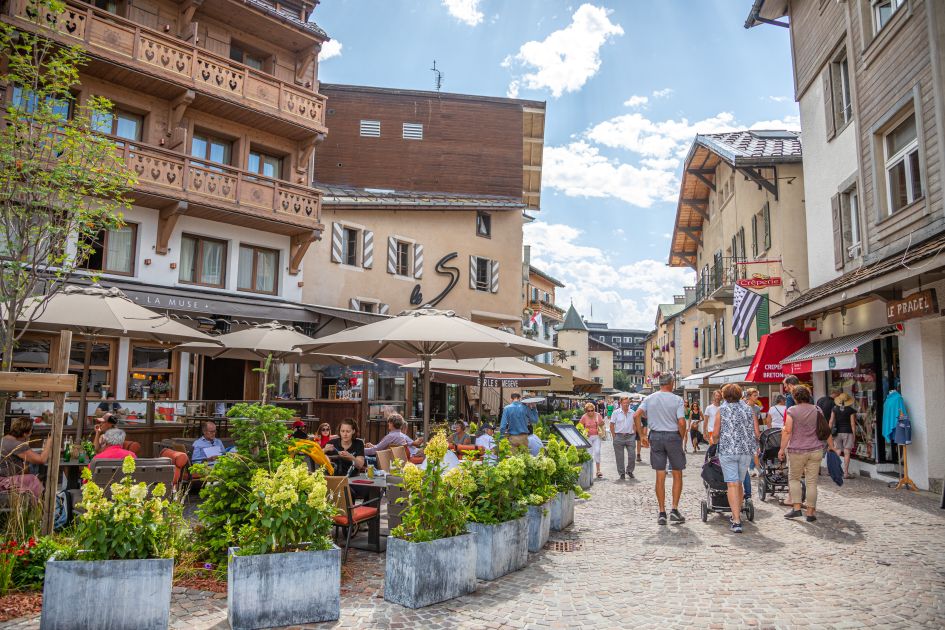 Old cobbled streets and rustic charm below the famous Mont Blanc are key characteristics of this traditional French summer mountain resort; Megeve is the perfect summer destination for culture, activity and relaxation. Surrounded by spectacular rolling hills, alpine peaks, glassy lakes, enchanting forests and luscious green meadows, there is plenty for everyone to enjoy on their summer mountain holidays.
For the ultimate adventure, take to the skies in helicopter or paragliding tours, reach mountain tops via various hiking and biking trails or canyon down nature's best waterparks. For a slower, more relaxed approach, enjoy Megeve's wellness facilities, a round of golf on the Mont d'Arbois golf course or take in the ambience and watch the world go by from one of Megeve's many alfresco restaurants. It is not hard to see why Megeve in the summer makes it onto our list of the best summer mountain resorts in Europe.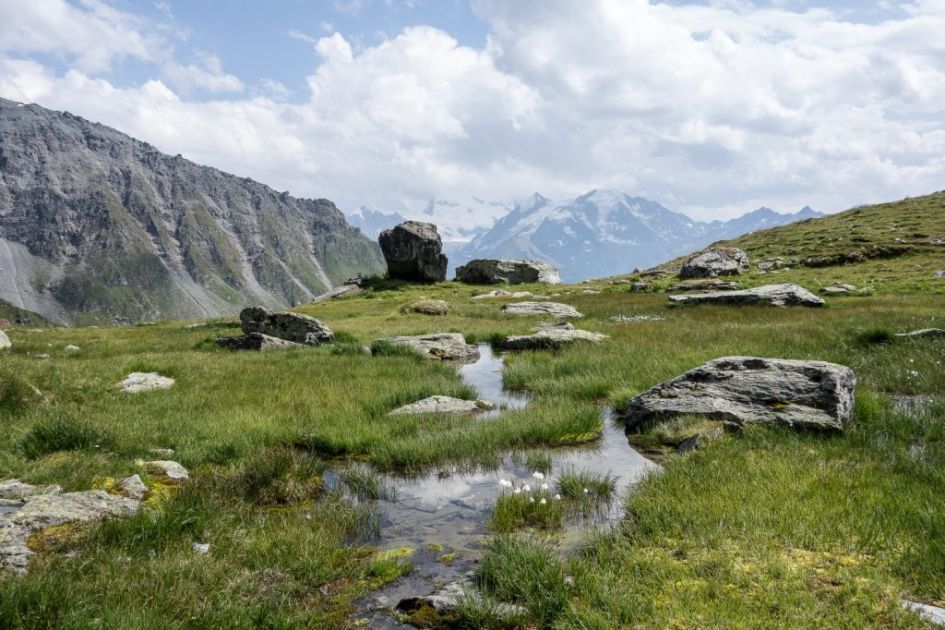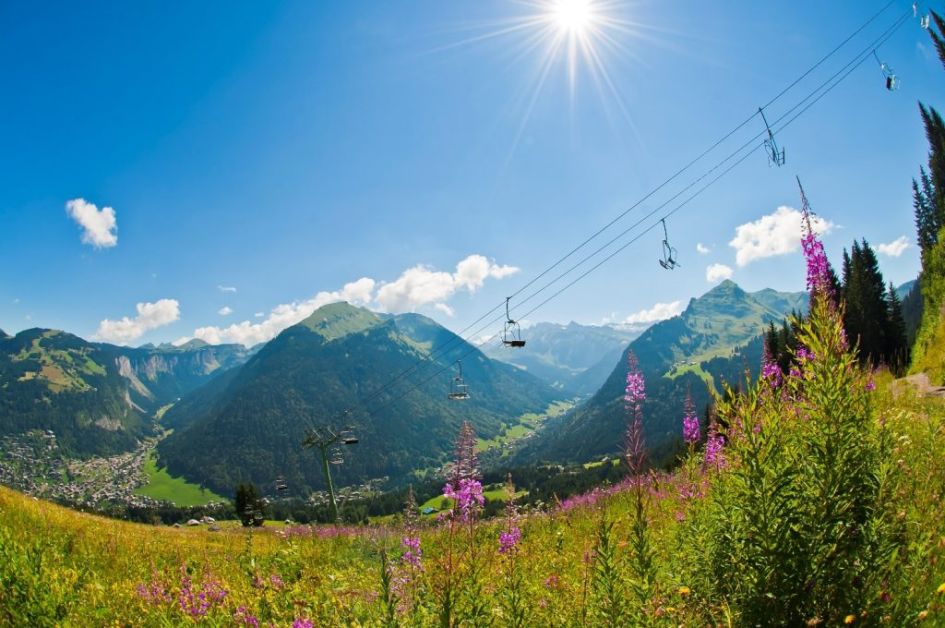 Exciting things are waiting for you on a summer holiday in Morzine. Whether you pick up a pedestrian pass and head up the mountains to discover Morzine's wildlife and nature on foot, meander through the tree-lined downhill mountain bike trails or gallop through the mountainous meadows on horseback, it's up to you. Adventurers can benefit from tandem paragliding, white water rafting or canyoning, the choice is yours.
For a dialled down day, you can enjoy paddle boarding and kayaking on one the many lakes Morzine has to offer. If the rain catches you off-guard, you can enjoy a film at the Cinema Rex in the heart of Morzine, challenge your problem solving skills at the escape room, or unwind with a massage or spa treatment; the opportunities are endless.
We hope you feel inspired to consider one of these summer destinations to explore on your next luxury summer holiday to the Alps. If you are still unsure about which of our top summer mountain resorts are best suited to you, or would like to consider alternative alpine summer resorts, reach out to our Summer Alps Specialists who will be more than happy to guide you based on your criteria. You can give them a call on +44 1202 203659 or send an email.