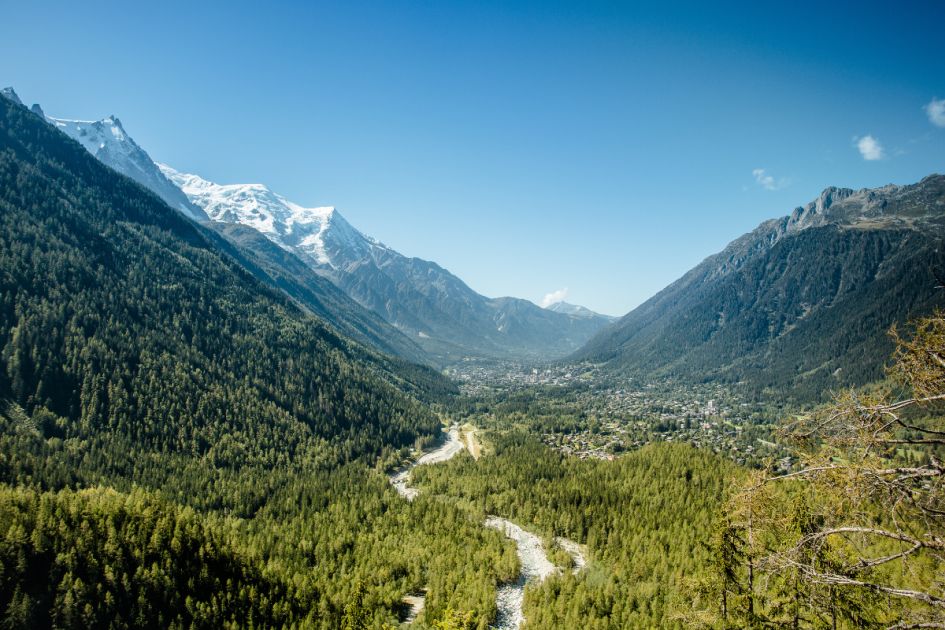 Chamonix, the famous mountain village that is every adrenaline junkies dream. Not only has this winter hot spot got a multitude of fantastic ski areas to suit of levels of skier, but it is also the perfect alpine summer resort for an outdoor lover's summer mountain holiday. We give you an insight into the 5 best activities to do whilst in the Valley on your summer holiday.
The Chamonix Valley provides tourists with a multitude of different summer activities that raise the heartbeat and will immerse you in the wonder that this incredible summer mountain resort provides.
#1 Hiking In The Chamonix Valley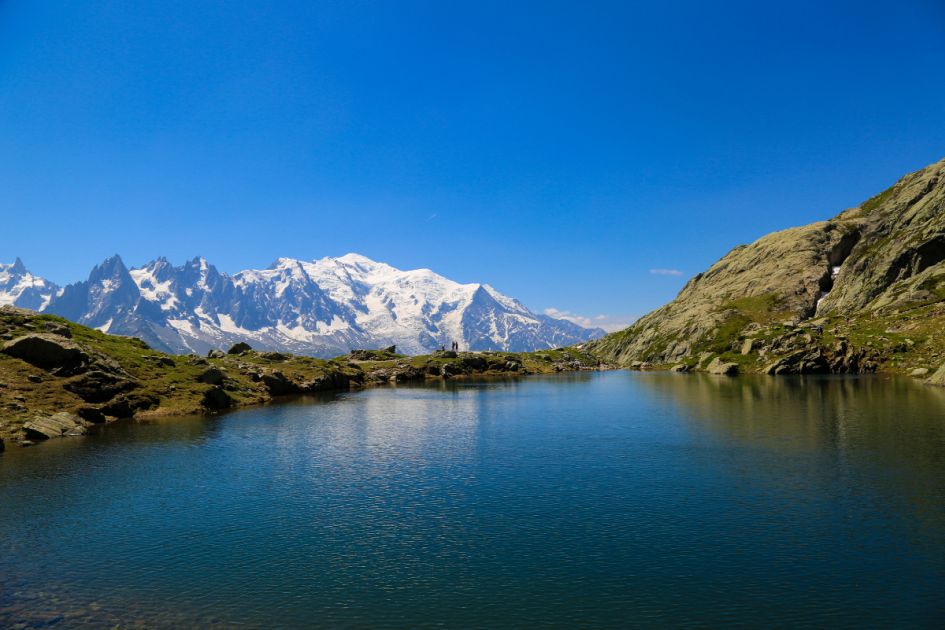 If you are looking to get away, gain a tan and come back toned and revitalised from a week of physical action in clear mountain air, then a Chamonix luxury summer holiday could be your perfect solution!
With the entire valley at your disposal, you will want to lace up your walking boots and get hiking asap. Chamonix has some of the best hiking trails in the Alps to suit all levels, having one of the most complete, well sign posted and incredibly groomed networks of high altitude mountain footpaths in the region.
We really mean it when we say it has a lot to offer, with over 600kms or if you don't work in metres, 400 miles of marked trails to enjoy. Technical climbers can enjoy a challenge by heading up the Aiguilles Rouges nature reserve. For beginners looking to take in the sights, an easy amble at the far end of the valley in the area of Le Tour.
If you are feeling really adventurous, then a must do hike is the Via Ferrata stages. Translated from Italian, it means "Iron Roads" and this is true to its translation. The routes are built into rock faces with cables and ladders designed to accommodate tourists in the safest possible way. It must be said that when it comes to Via Ferrata in the Alps, you will need to have a certain level of climbing and hiking ability, as well as being comfortable with heights.
#2 Mountain Biking in Chamonix
So, you think that walking is a bit tame for you? Don't worry, as Chamonix in the summer also has a lot of mountain biking trails suited to again, you probably guessed it, all levels! From long, calf burning, sweat enveloping, technical ascents to cruise'y downhill trails for those looking to take in the scenery at their own pace. Chamonix provides you with a plethora of lift access to take you back up the hill, without the worry of having to lug your bike around or even worse, cycle up the mountain!!
Because of the location of the Chamonix Valley, mountain biking enthusiasts can challenge themselves with one of the most challenging trails being a 200km ride around the breathtaking and iconic Mont Blanc, whilst also enjoying the views the valley has to offer.
If you fancy a change of scenery, then Chamonix provides you with a gateway to neighbouring resorts such as Verbier, Megeve, Courmayeur and the world famous Portes Du Soleil area, also with some of the best mountain bike parks and trails on offer in these resorts too!
#3 Chamonix Paragliding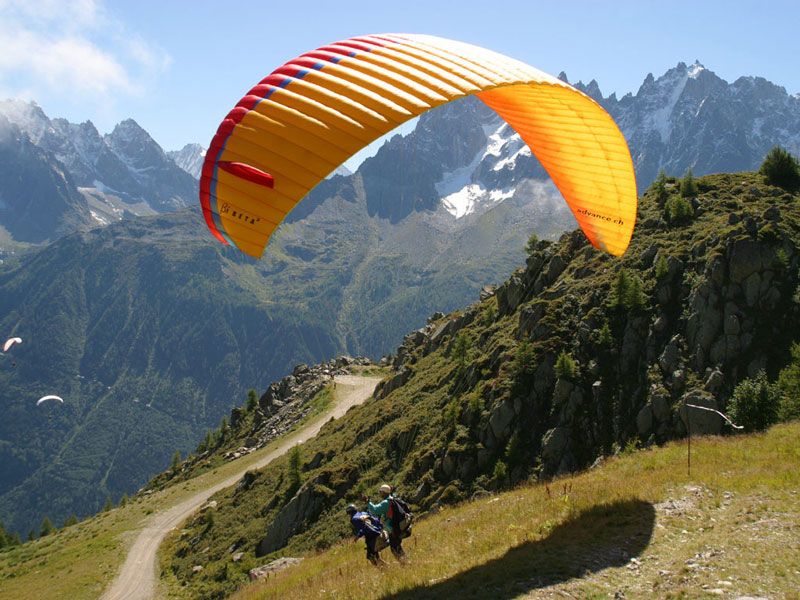 You have now done one day of hiking, one day of mountain biking and now you are looking to step things up a bit! Just for those looking to raise their pulse, or just to take in the incredible valley views in from the air, Chamonix is the perfect place to get started with paragliding in the Alps. Chamonix has an array of paragliding companies to get you airborne.
With both solo flights available (if qualified) or in a tandem with a qualified paragliding pilot, this incredible sport can be enjoyed by everybody. As a passenger, you get the luxury of getting to choose how you would like to fly, be it a spiralling descent towards the ground, or just cruising the currents in order to get the perfect camera shots! This is an experience that cannot be missed.
For safety reasons paragliding cannot be performed during poor weather conditions, which I am sure is probably the best idea when strapped to a stranger at nose bleed altitude.
#4 Canyoning in Chamonix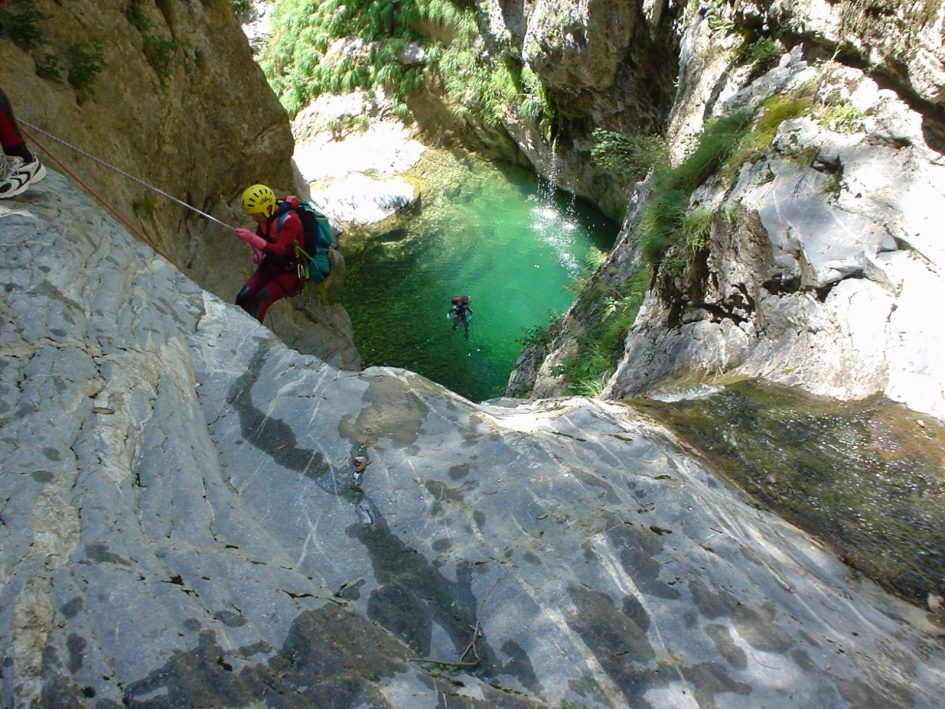 If you haven't heard of this before, it is the best way to get a mixture of climbing, swimming, hiking and cliff jumping, all packed in a day full of fun. Chamonix is one of the best places for Canyoning in the French Alps. Glacial pools of water that you can abseil into, (or jump into if you are a bit of a show boater), beautiful mountain scenery and fresh mountain air; what more could you want?
Canyoning can be offered as a half day activity or if you really want to let loose in the valley, full days are also available. You will be provided by all the necessary equipment from your tour operator including a wet suit as the water coming off the glacier isn't exactly warm! This is one of the best summer activities in Chamonix for anyone who really loves the outdoors and wants to see all of Chamonix's hidden gems that you wouldn't normally be witness to.
#5 Mer de Glace and Montenvers Train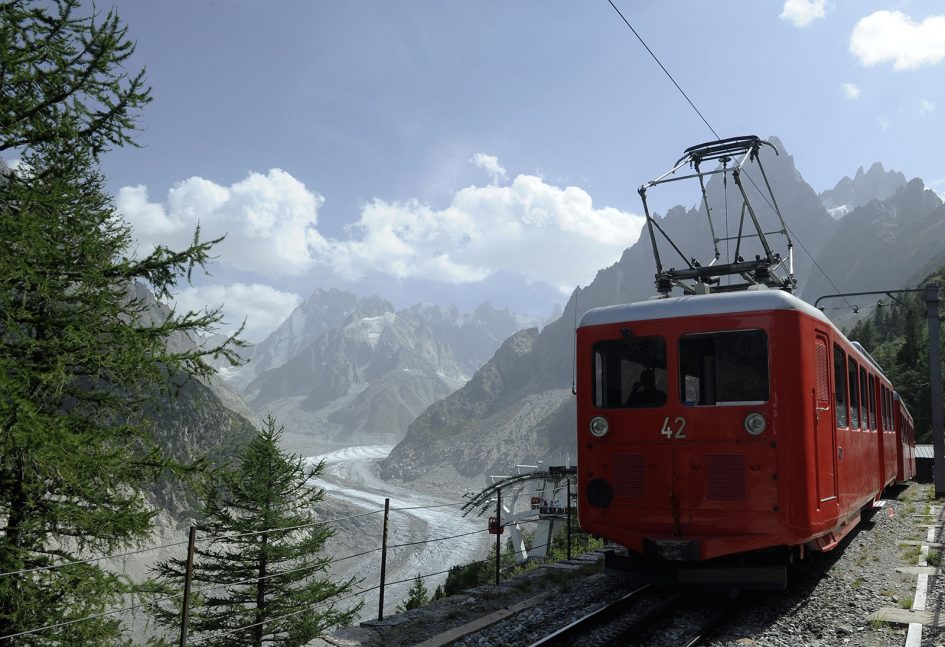 If you are looking for one of the more beautiful and relaxing summer activities in Chamonix, then the Mer de Glace and the Montenvers Train needs to be seen. In the summer, the Montenvers train runs regularly from the station in the centre of town, ascending from 1,000 metres to 1,913 metres at its final stop. It was built in 1908 and was the first custom built tourist attraction within the valley – it is also one of the top sightseeing hot-spots in the Alps.
The train transports you up to the Mer de Glace translated as Sea of Ice, which can only be described as breathtaking, being the largest glacier in France at 7km in length and 200 metres deep. The views from the station include some famous Chamonix peaks also, such as Les Drus (3,754 metres), Les Grands Jorasses (4,205 metres) and the Aiguille du Grepon (3,484 metres).
Chamonix is a mountain destination that is arguably more popular in the summer than it is in the winter. If there are any activities above that spark an interest in exploring the opportunity for a summer holiday in Chamonix, then please do get in touch with our Summer Alps Specialists. Just drop us an email or give us a ring on +44 (0) 1202 203659 to get more information on our summer listings. Make sure to follow our social media channels on Facebook, Instagram and Twitter for the latest videos, news and properties in the Alps.