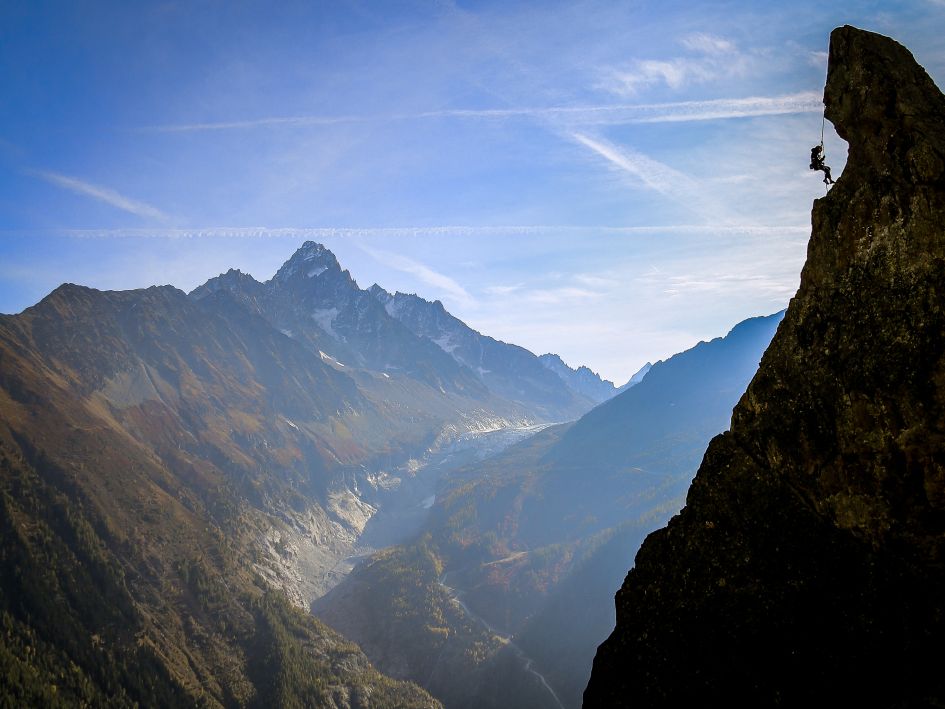 Chamonix is considered by many to be the mecca of alpine climbing. Big, steep cliffs, spectacular positions and the highest mountains in the Alps provides an epic backdrop for some of the best climbing routes in the Alps. Let's explore what makes climbing in Chamonix so special…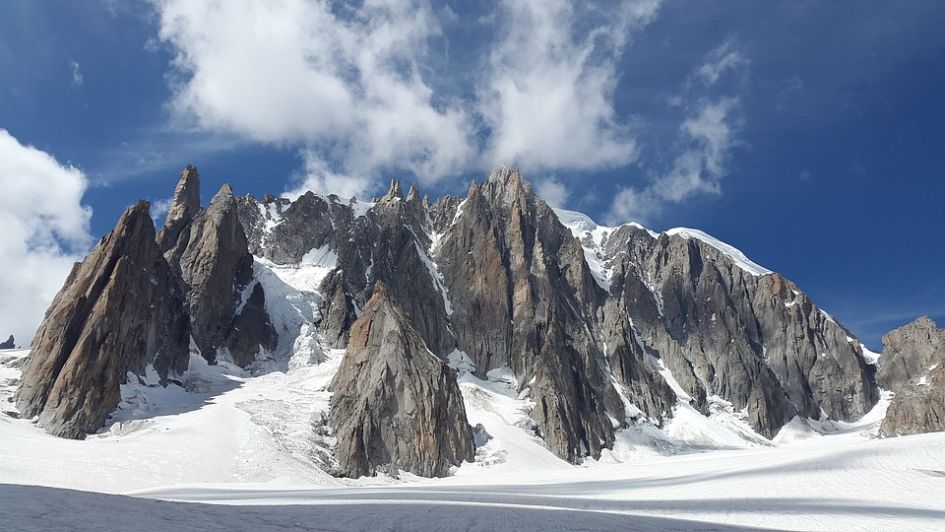 As a climber who has been lucky enough to travel around the world doing the sport I love, I have often had some jaw dropping moments. I remember as a 14 year old boy the first time I saw the iconic sights of Le Dru, the Bossons Glacier and the snowy cap of Mont Blanc from the valley floor in Chamonix centre and getting that rush of overwhelming awe mingled with the nervous excitement of wanting to try out some of these beautiful climbing routes in the Alps.
Years down the line and I have travelled to Chamonix many times, climbing and mountaineering. It really does have a special, unique feel that no other Alps climbing town seems too.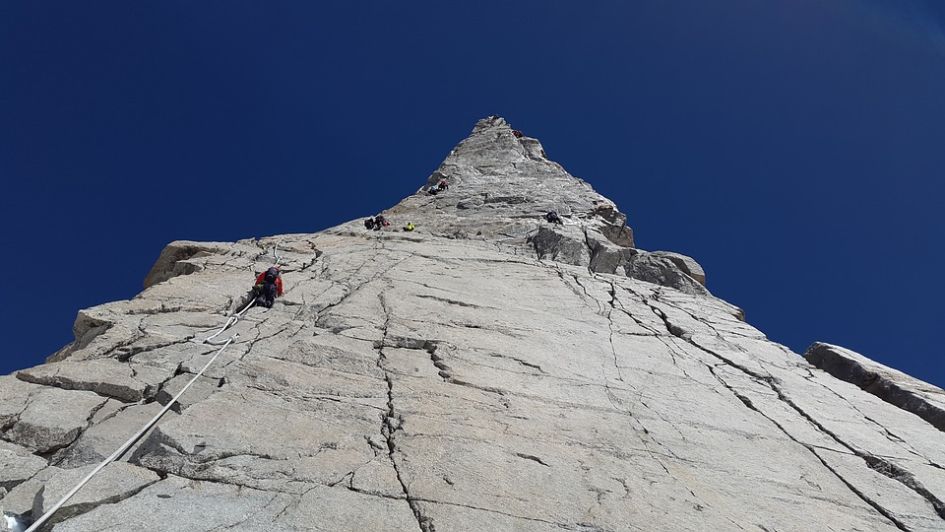 I spoke with local climber and chalet owner Dean Pollen about his experience climbing around the world and more importantly, why climbing in Chamonix is so extraordinary. Having climbed all over the world, Dean settled in Chamonix to pursue his passion. I wanted to find out why…
Where and how did you start climbing? Why did you get into it?
"I got into a bit of indoor climbing 20 years ago. I just love being on the vertical face as well as the physical and mental challenge, especially as I'm not really built for climbing at 93kg. I moved to Chamonix in 2003 so just had to get on the rock – indoors is a gym after going outside!"
Where are some of the most exciting/adventurous places you've climbed in the world?
"Chamonix is number 1. With tall spires and great granite, you can't beat it! The Eiger and Matterhorn in the Swiss Alps are always great icons to stand on top of."
Where are your top 3 spots/crags to climb in Chamonix?
"One of my favourite spots for mountain climbing in Chamonix is taking my son or friends up on the 5 pitch Krakoukass on the Brevent. It is a great variety climb with an amazing rock flake making a great photo opportunity! Dent du Geant was pretty spectacular also and a tough, crumbly approach.
Frendo Spur on the Aiguille du Midi is another of my favourite Chamonix climbing routes. It is always nice to climb something you see every time you go up in the cable car. The route offers a good mixture as well being 300 metres vertical.
I completed a stunning 12 pitch climb right next to the Emosson Dam last summer. It really does have some of the best rock to climb along with some really cool sequences of moves. The climb was made even better as no one else there! It was definitely worth the 20 minute drive out of Chamonix and has to be one of the best climbing routes near Chamonix."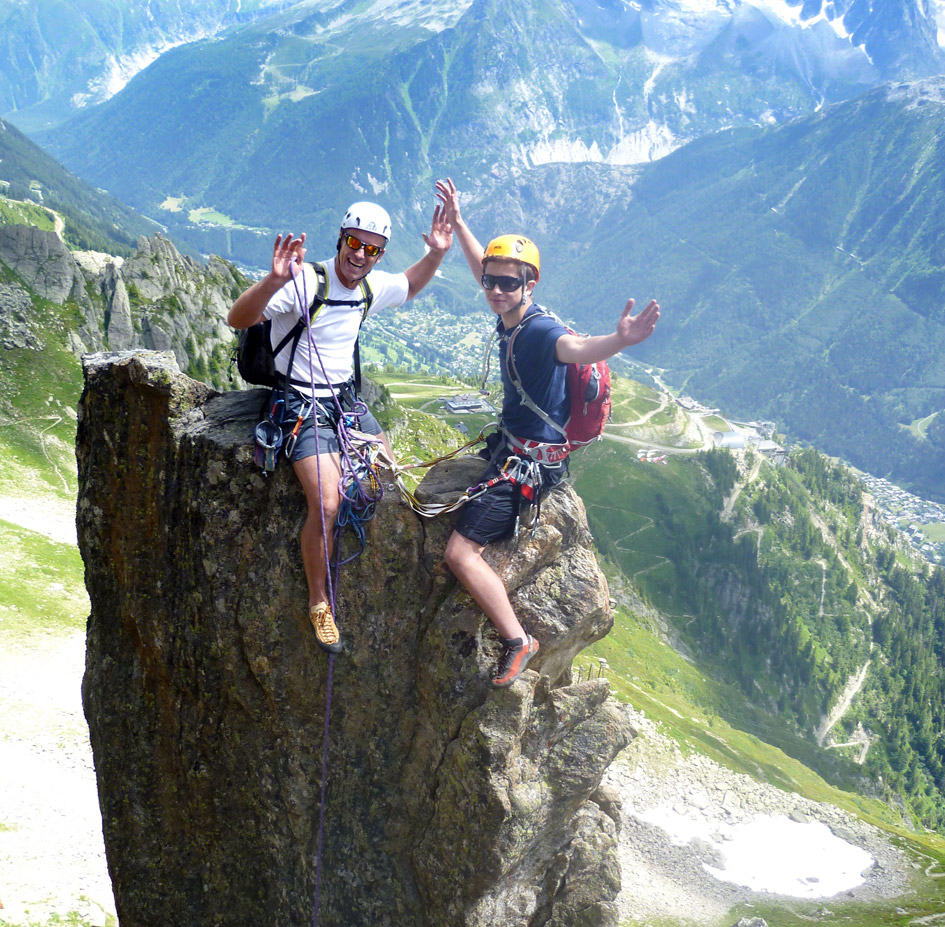 What's the most challenging climb in Chamonix that you have faced?
"Le Dru has got to be one of the most challenging rock climbing routes. The weather has stopped me getting on it for the last 3 years. Maybe this year, just hope the approach glacier stays good."
What's the most rewarding Chamonix climb that you have made? Why?
"The south-face of the Blatiere. We couldn't find anyone else that had climbed it in the last 30 years so we had limited information. It meant route finding was fun! It was a 16-hour rock climb, and in between we slept on an ice ledge – stunning and great exposure."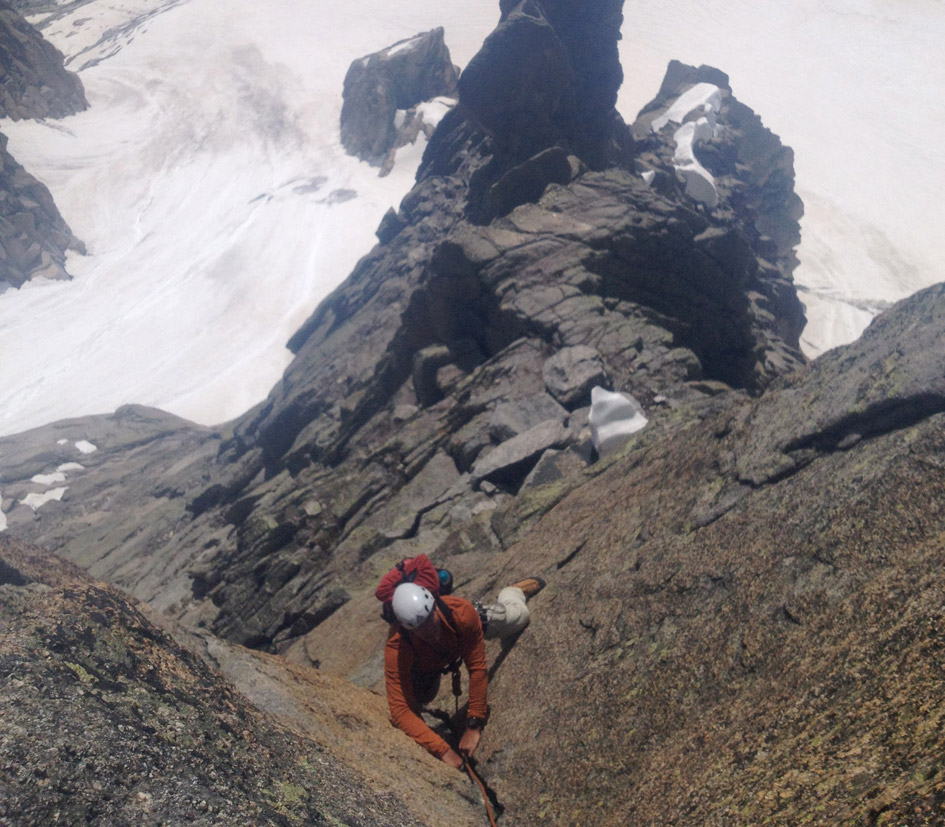 What do you get from climbing? What does it mean to you?
"Sense of adventure and achievement. It's one of the few ways to get away from everything and everyone, especially on the big routes. There is just something magical about gripping onto that Mont Blanc granite, let's call it earthy without sounding too much like a hippy. It's my vertical yoga."
In Dean, I find a kindred spirit. His love and passion for the sport I see in myself. It's quite amazing how having a different perspective on things and, in what can often be a very fast paced, hectic world we live, it is a rare joy to find that moment of peace that helps us to put all our daily concerns into perspective.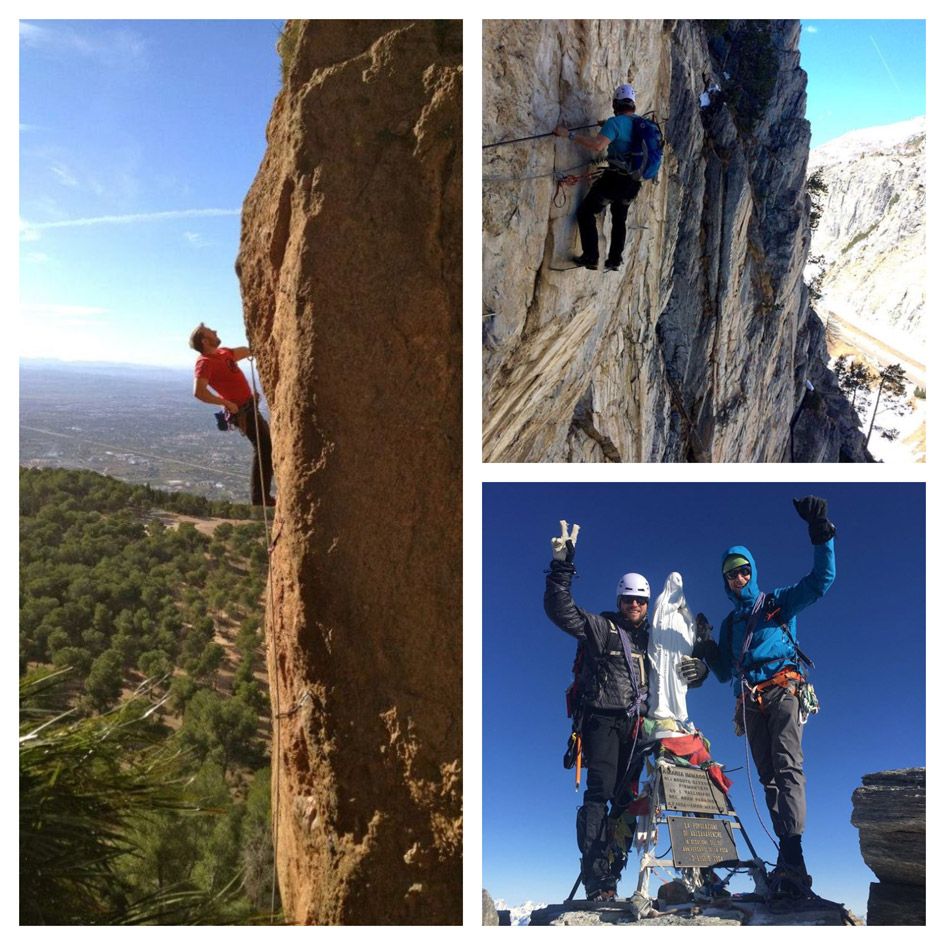 I'd like to thank Dean very much for his time, and add that he owns a beautiful chalet in Chamonix with one of the most beautiful views from a hot tub anywhere. Perched high on the south side of the valley with direct views of Mont Blanc, Chalet Serena boasts 7 bedrooms, sleeping up to 14, making it perfect for family or group climbing holidays in Chamonix. Dean would love to welcome you there.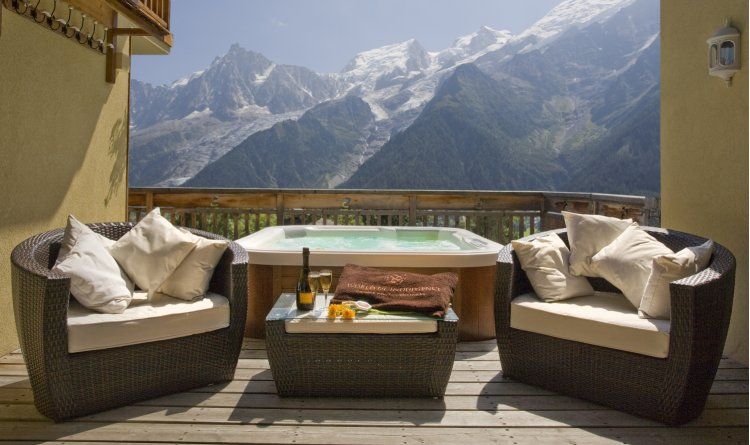 If climbing in Chamonix has just entered your bucket list, book your incredible holiday in Chamonix at Chalet Serena, or an alternative chalet in Chamonix. You van get in touch with the Alps In Luxury Team on +44 (0)1202 203659 or click here to email and we will be happy to advise on your climbing holiday to the Alps.