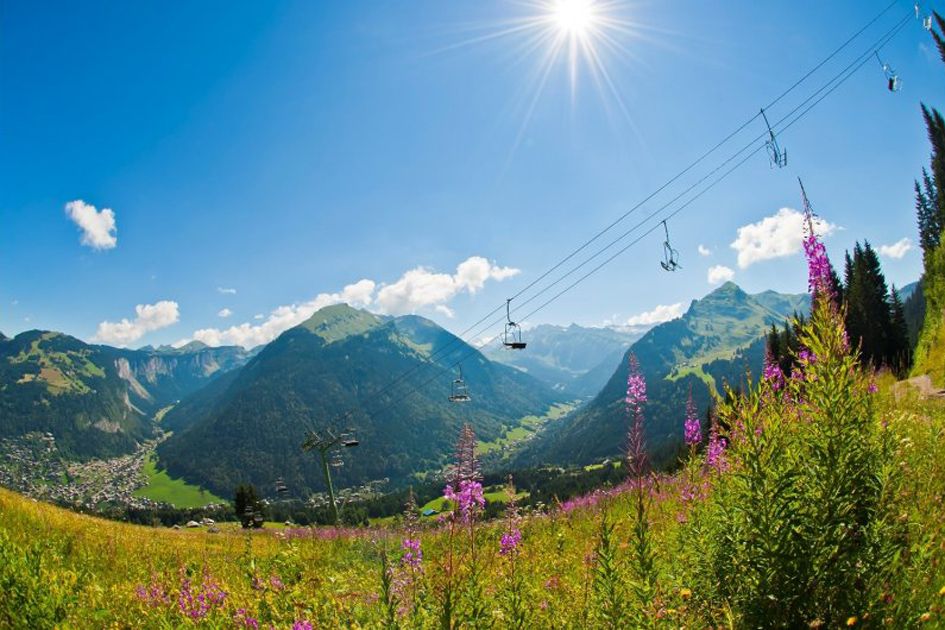 A summer holiday to Morzine is arguably even more fun than one in the winter with a huge variety of outdoor activities. There's a reason why it's one of the most popular year-round resorts in the Alps and these top 10 must-do summer activities in Morzine will show you why…
Road Biking in Morzine
As part of the Tour de France, would you expect anything less from Morzine than spectacular views across the Mont Blanc Massif and some of the most exhilarating Alpine roads and passes through the beautiful valleys? There won't be a moment of your Morzine road biking holiday you won't enjoy, with plenty of bike rental shops and so many opportunities for refreshments along the way too the open roads are calling your name.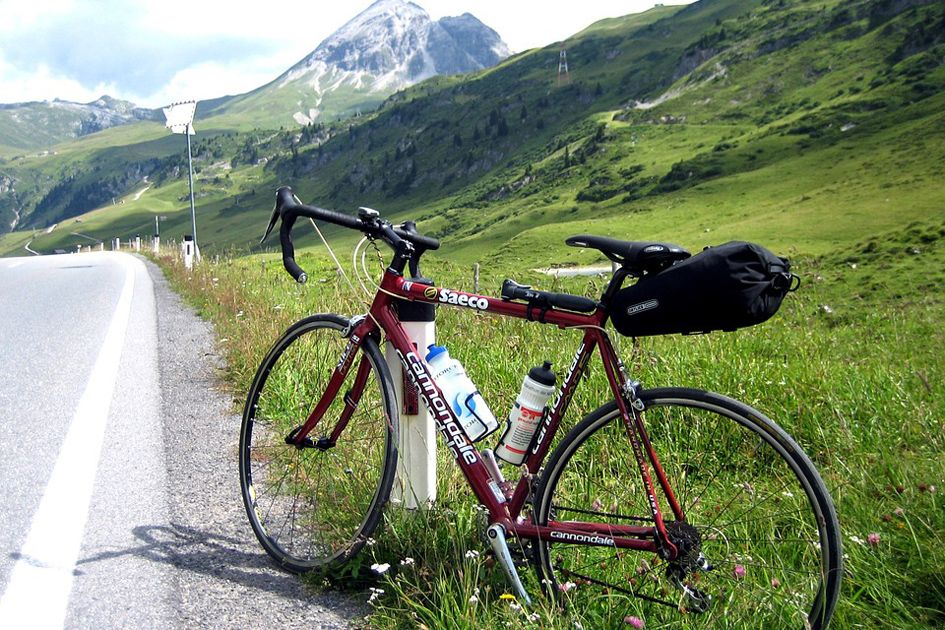 Via Ferrata in Morzine
For those with a head for heights and a strong grip, why not try Via Ferrata? Translated as 'iron way', scale a mountain in the safety of being attached to a wire, and following iron steps the whole way up. These designated routes give you a birds eye view of Avoriaz and Morzine as you make your way around the cliff edges. With foot and hand rungs all the way across the mountain, this is fun for the whole family to enjoy and experience views from nearly 2,000m high.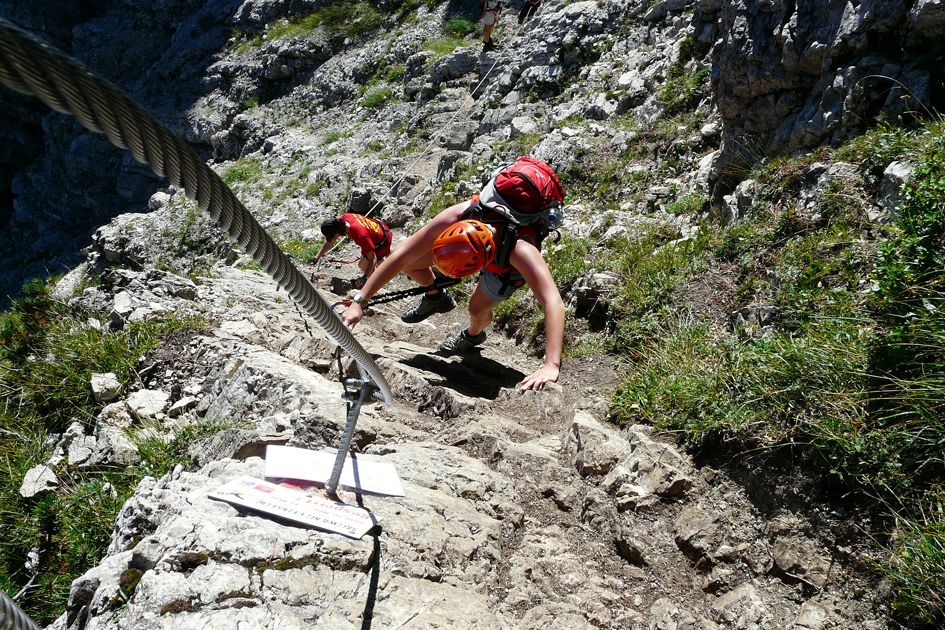 Swimming in Morzine
The mountain lakes in Morzine are some of the most beautiful in the world, and what's more they double up as fantastic natural swimming pools. Lac Montriond is a haven for outdoor swimming and it even has a shallow pool created for children to swim in. There is also an extensive leisure complex in the centre of town with both indoor and outdoor pools, a beach volleyball court, a flume and a café for refreshments.
Mountain Biking in Morzine
A honey-pot for any mountain biking enthusiast, Morzine is claimed to be one of the best spots in Europe, let alone the Alps. With trails running across the whole of the Portes du Soleil, there are trails for any ability, and with the operation of summer lifts mean you won't waste precious time getting up the top of the mountain.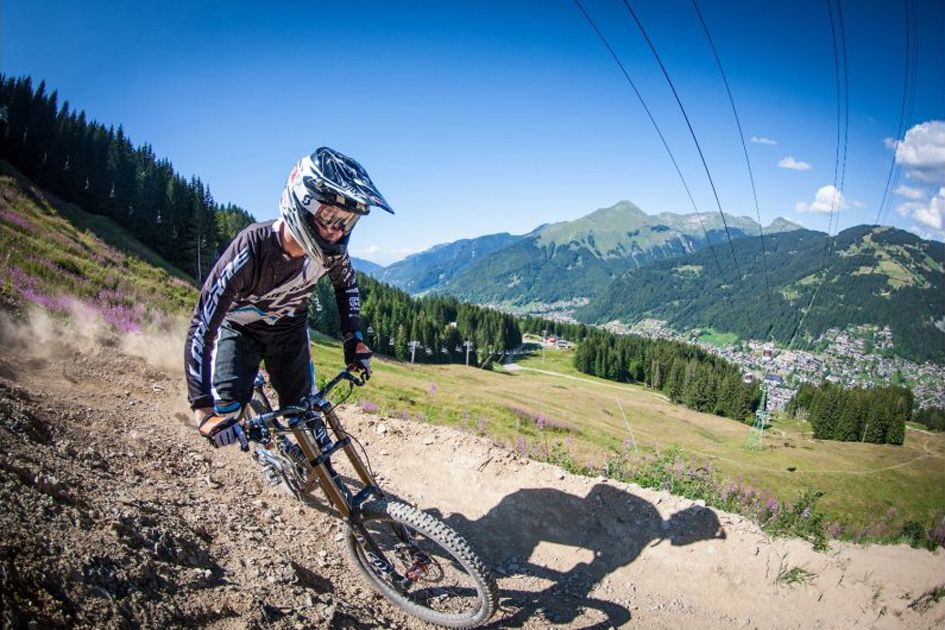 Golf in Morzine
Perhaps the curveball of the list as one of the least adventurous summer activities in Morzine but by no means the least fun, Avoriaz is home to a pristine 9 hole golf course which overlooks the town. Once you've completed this golf course in the summer sunshine, just a 10-minute drive to Les Gets you can see you on another 18 hole course, which has gained outstanding reviews. In the heart of the mountains and facing Mont Blanc, this course has panoramic views to enjoy when you're not taking a putt. Then when you've mastered these, the Evian championship golf course is only a 50-minute drive away, see how close to par you can get.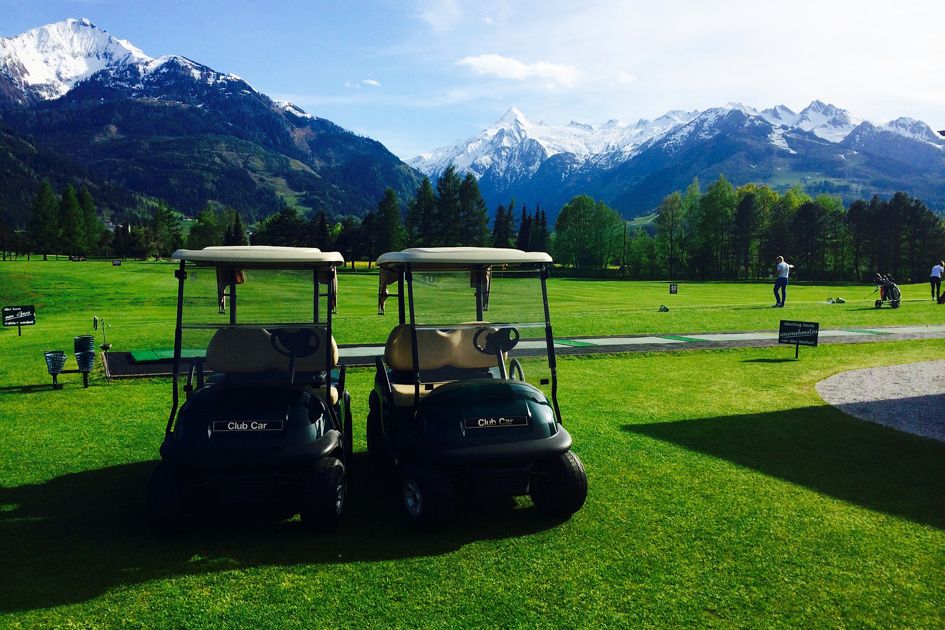 The Spartan Race
If you're thinking the mountains would be a perfect place for an obstacle course, then the Spartan Race in Morzine proves it. Across differing terrain, with a variety of obstacles to climb over or crawl under and being in one of the most picturesque settings, there's certainly enough here to keep you spurring onto the next hurdle. With a kids Spartan race too, everyone can get outside and have fun on this mountainous play trail. Held across the weekend of the 6th and 7th July 2019, there are 5 different races for all abilities. Expect a muddy, sweaty, fun-filled weekend!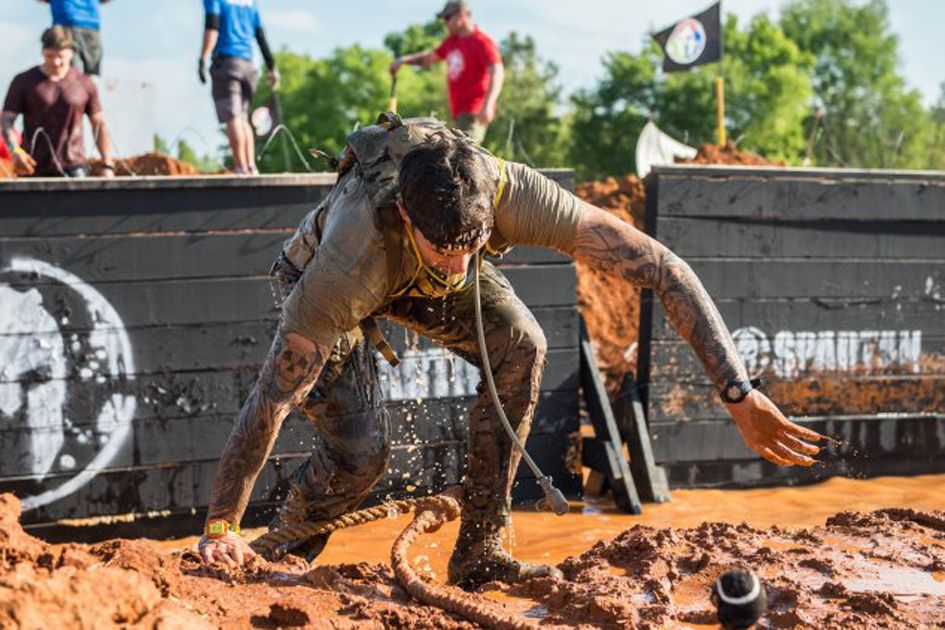 Hiking and Walking in Morzine
You don't have to be an adrenaline junkie to enjoy the summer activities in Morzine. The hiking and walking trails around let you escape to a serene and tranquil wilderness with just you, the sound of your footsteps, and the mountains. There's a network of gondolas and chairlifts throughout the Portes du Soleil and with the plethora of beautiful restaurants and picnic sites to choose from in Morzine, your days-out will be as refreshing as they are beautiful. Don't miss the Pass'Portes Pédestre walking tour!
White Water Activities in Morzine
Frogs Rafting have all the white water activities on offer, from rafting to canyoning, and even hydrospeeding with a water-sledge and flippers. You can propel yourself down these mountain rivers in a variety of shapes and different forms. Get ready to play with the water over the rocks and surf the waves, this is fun for the whole family.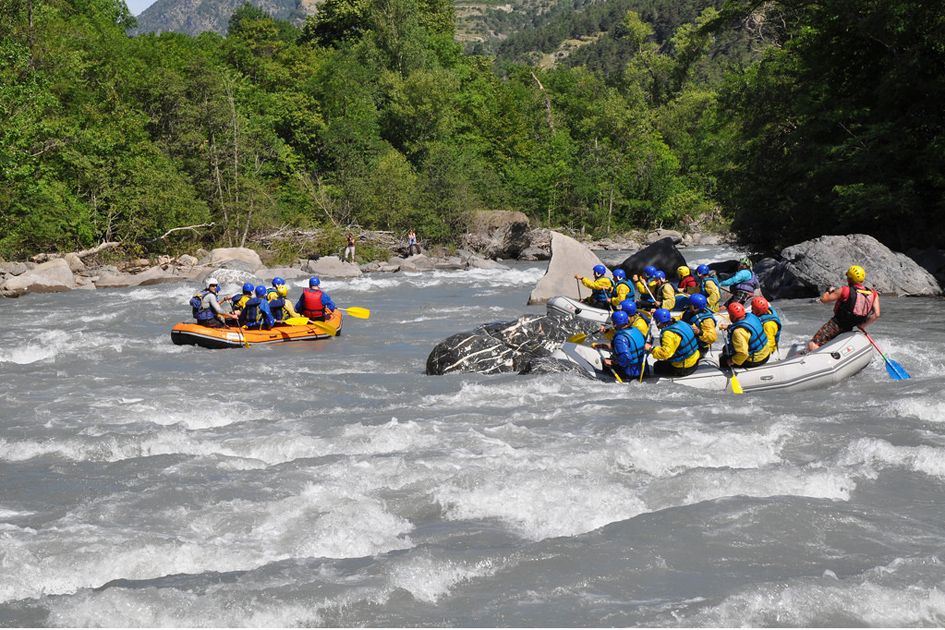 Paragliding in Morzine
Experience a true birds-eye view of Morzine with a flight on a paraglider. With no engine and a trained expert to do the steering, all there is to do is lay back, take in the stunning scenery and glide down the valley. You will float high above the mountains and can see all the way across to Mont Blanc! Warm thermals drive you up as you take off and then your instructor will gently glide you down to the valley floor. However, for the thrill seekers, you can always request them to put a spin on it!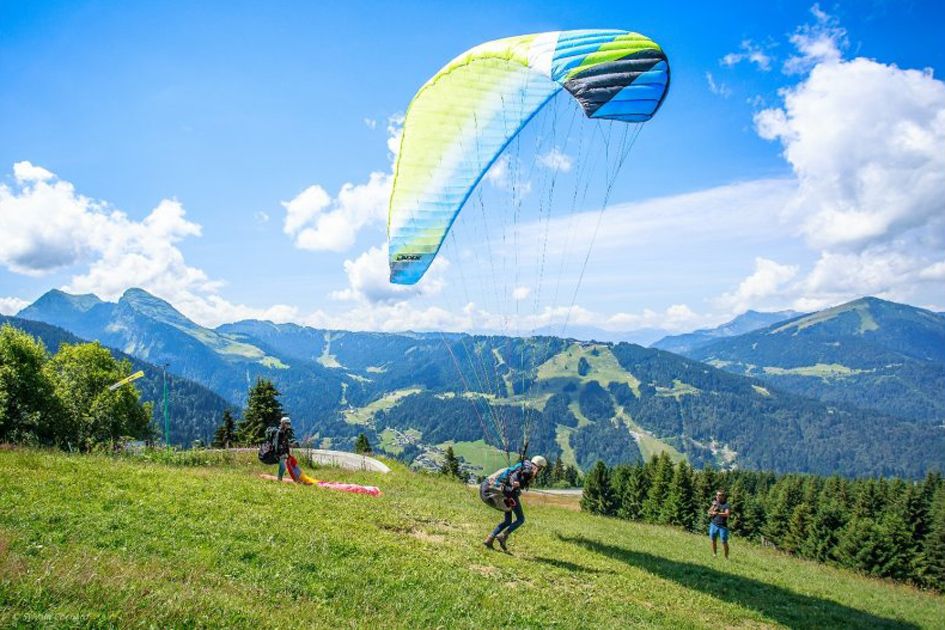 For those on a summer holiday to Morzine looking for some R&R, then yoga in the mountains, and spa treatments will have you floating without leaving the ground. There's a variety of classes to choose from, private or group lessons and with our recommended yoga instructors you'll be stretched, energised and refreshed. Afterwards, why not treat yourself to a relaxing massage for the ultimate unwind day? For a more immersive experience 'Live Love Breathe Yoga' organise outdoor yoga sessions on the banks of Lac Montriond which is surely the best way to start the day.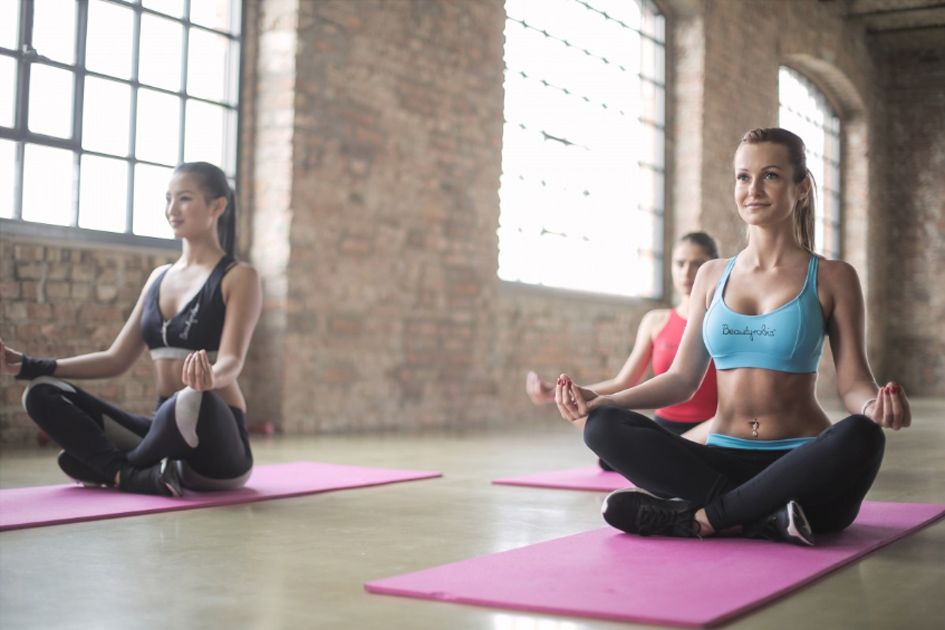 If any of these have got you inspired for a summer activities holiday to Morzine, then let us help you make it happen. From our selection of summer chalets in Morzine we can find the perfect accommodation that can keep the thrills and excitement going with hot tubs and pool tables, or a chalet where you can put your feet up on the terrace and enjoy a game of chess in the long summer evenings.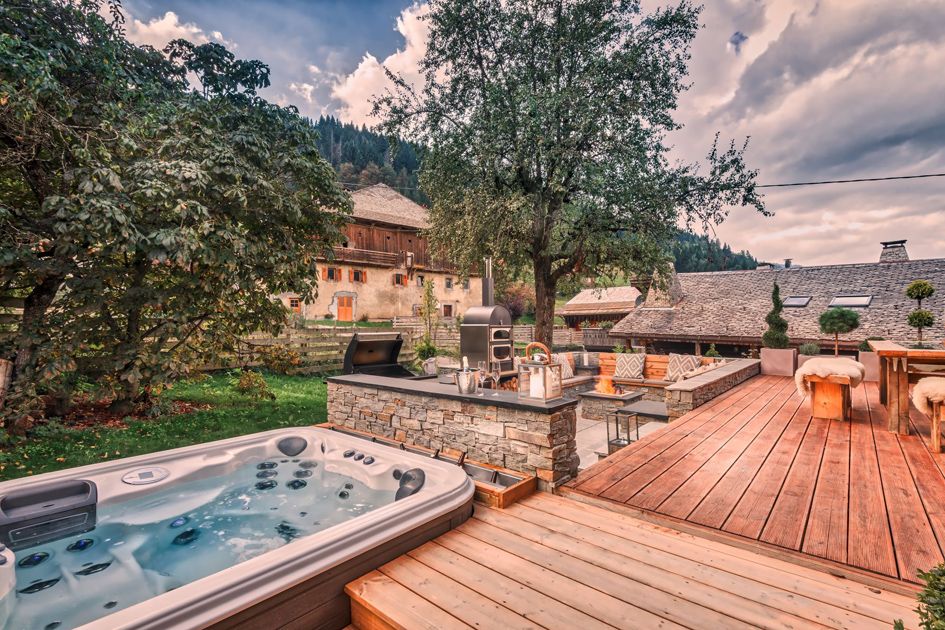 Nearly booked-up for the whole summer, there are only a few available weeks left available in June and September 2019, so don't miss out on the chance to stay in this stunning converted farmhouse on your summer holiday in Morzine! Boasting state-of-the-art spa facilities, an extensive outdoor entertainment area set up with a pizza oven, BBQ, hammock, fire pit and hot tub, this chalet is fun for all ages.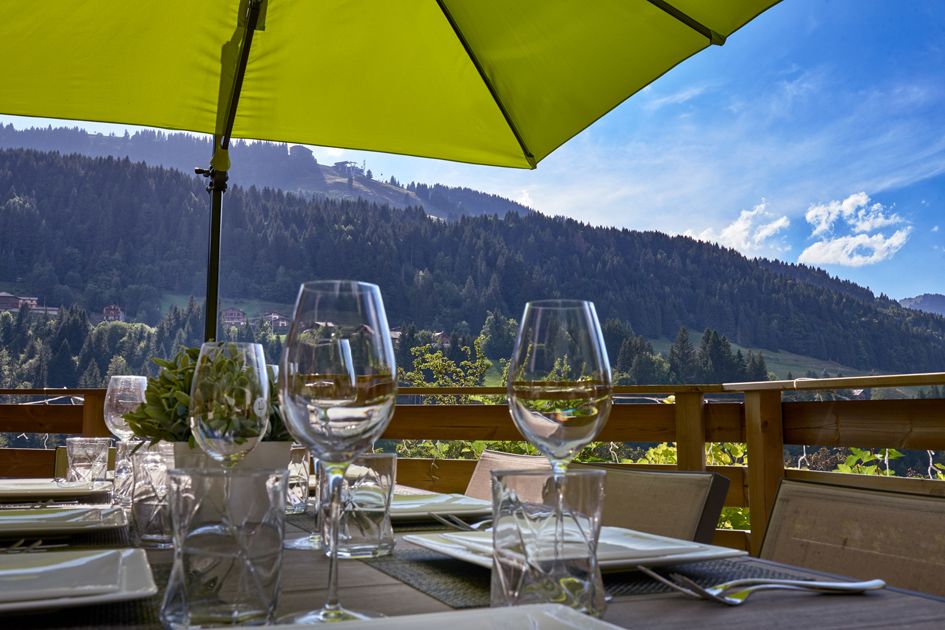 Another stunning chalet, Chalet Aubois invites you to relax on the large terrace which becomes the hub of the chalet in the summer, with alfresco dining in the long warm evenings and an outdoor hot tub. With availability remaining for August 2019, enjoy this home from home set in one of the most picturesque settings in Morzine.

As a new chalet for the 18/19 season, this has been claimed to be one of the most top end chalets in Morzine. It has a spectacular design, complete with indoor swimming pool, hammam, spa treatment room, sauna, cinema room and stunning rooftop hot tub and deck overlooking Morzine and Avoriaz, it is the perfect chalet for a truly lavish escape.
To find out more and to book your chalet to enjoy all the great summer activities in Morzine, call one of our Summer in the Alps specialists on +44 (0) 1202 203 659 or alternatively send us an email.