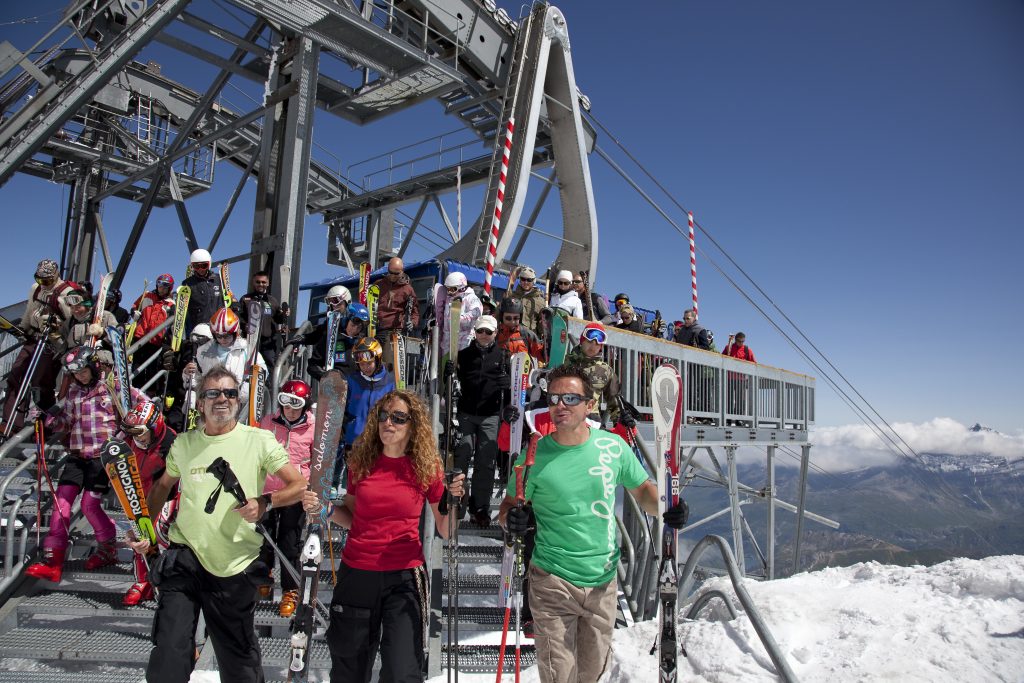 Most of us think of the winter when it comes to skiing, naturally, it's winter of course! You could be forgiven for not thinking about the skiing in the summer. However, in the summer months there are a few glaciers throughout Europe that offer summer skiing most of the year round. Here is my guide on where to ski and which luxury summer chalet could be the perfect place to stay for your Alps summer skiing holiday.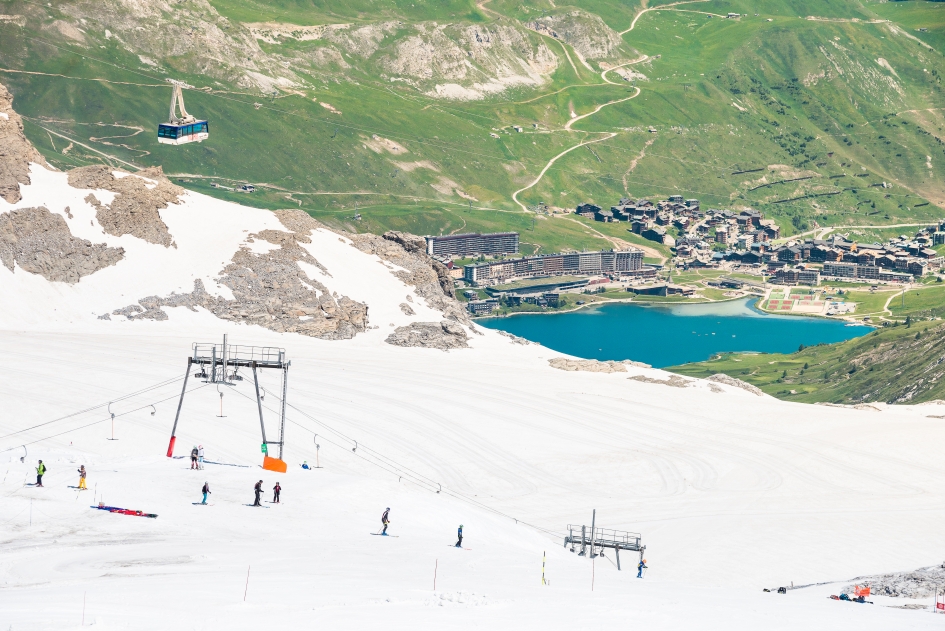 Summer skiing in the Alps is usually for the ski teams of various clubs and countries, so you may even be sharing a lift with some the Olympic hopefuls putting in the hours of training required to make it to the big stage. Here are the two glaciers I would highly recommend visiting this summer.
The Grande Motte Glacier in Tignes is open from mid July all the way through to the beginning of September. Skiers can access the glacier from as early as 6.15am during the early part of the summer and ski through until 16.00 and even as late as 17.00 in the latter part of the summer.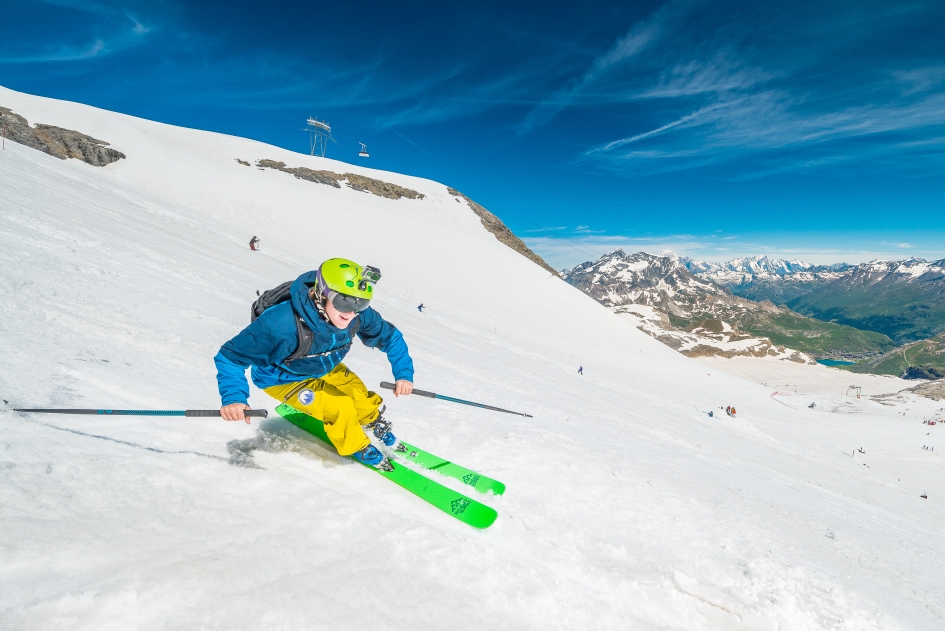 The Grande Motte is accessed by the funiculaire in Val Claret, a train which is inside the mountain that takes you from 2100m all the way up to 3032m in a matter of minutes. The glacier is served by 3 drag lifts, a chair lift and the main telecabine which takes you to the top 3456m. A handful of runs totalling 20km will be at your disposal, should you need a break there is a fantastic restaurant, Le Panoramic which offers great food in addition to stunning views.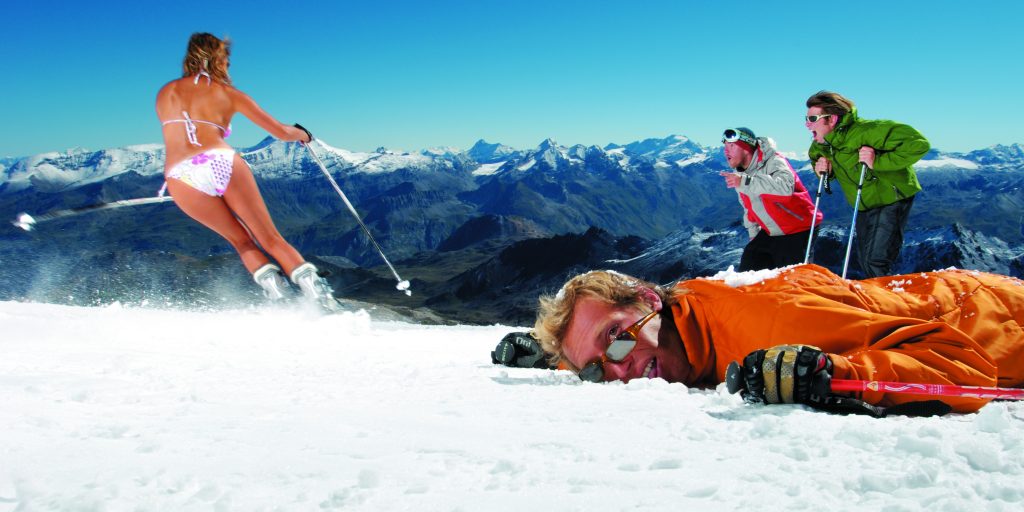 If you are looking for the perfect luxury chalet to accompany your summer ski holiday in Tignes, here are some of the finest….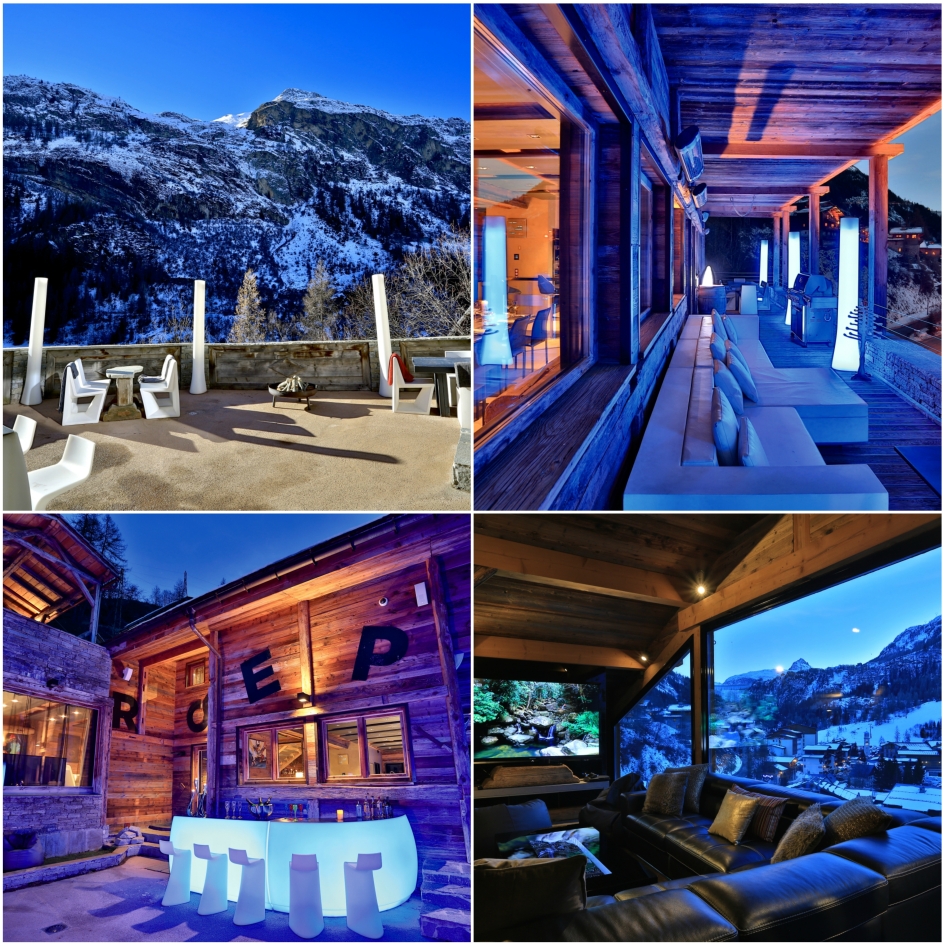 Chalet Quezac is one of the finest luxury chalets in Tignes. Offering some seriously cool outdoor living spaces. Featuring a massive hot tub with integrated sound system, large bar area, pizza oven and a large barbecue perfect for an evening after a long day on the glacier. This luxury chalet can sleep up to 12 adults with space for 4 children in a specially designed bunk room.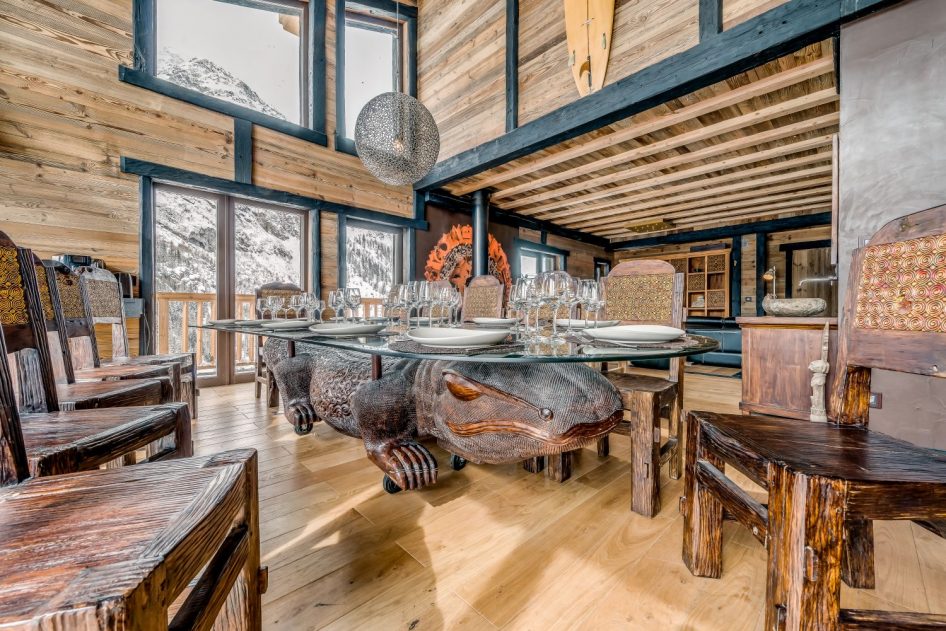 Another fabulous chalet in Tignes is the very quirky luxury Chalet Ubud. With a design inspired from the town of Ubud in Bali, each and every aspect of the chalet has elements of the Indonesian town at heart. The striking feature of the luxury chalet Ubud is undoubtedly the Salamander dining table, ideal for large families and groups of friends. Chalet Ubud can accommodate 8 adults and an additional 4 children with use of the quad bunk room.
Perhaps the most well known summer skiing area in the Alps is the famous alpine town of Zermatt. Boasting 365 days of skiing a year, record snow levels and a good range of summer mountain restaurants for the most discerning of skiers.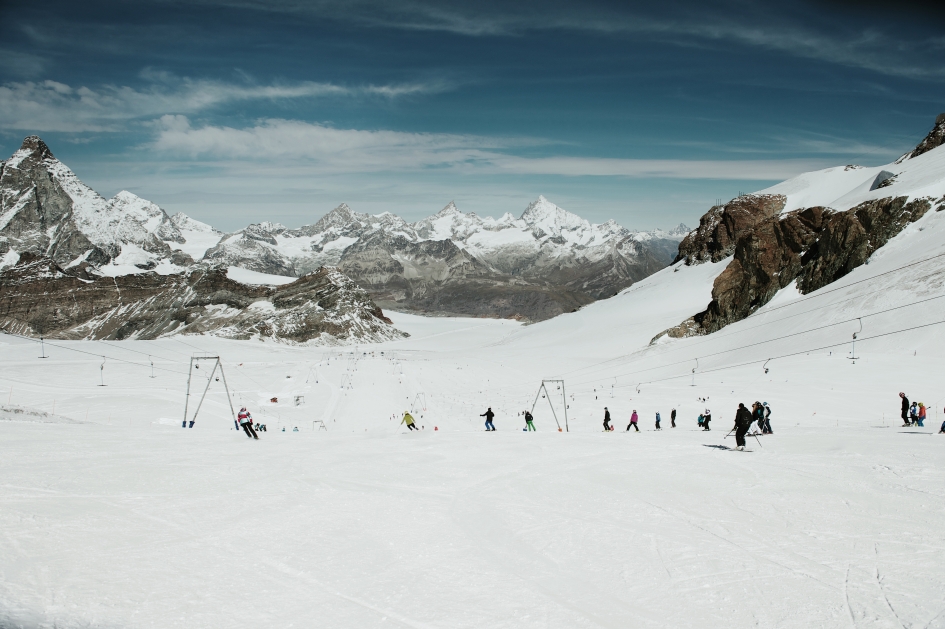 Open daily from 9.00 – 16.00 you are able to fully exploit some of the finest summer skiing in the Alps. The Matterhorn glacier paradise offers skiers 21km of groomed slopes, a good sized snow park and a tubing area for the kids.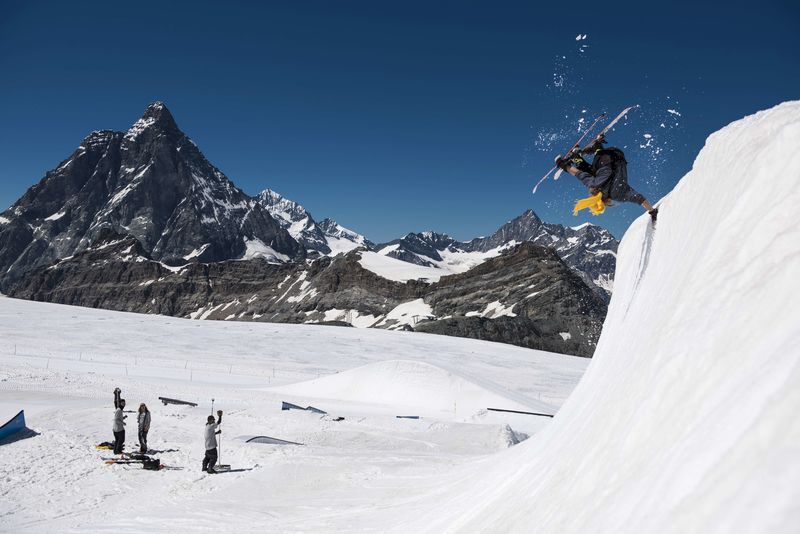 The glacier has 7 drag lifts, one chair lift and one gondola which takes you all the way up to 3,883m. Once you have tested your skills on the terrain park and perfected those quick slalom turns where better to grab a quick bite to eat than the new Shred Cafe where you can find a great atmosphere as well as a nice cold beer….the view isn't too bad either.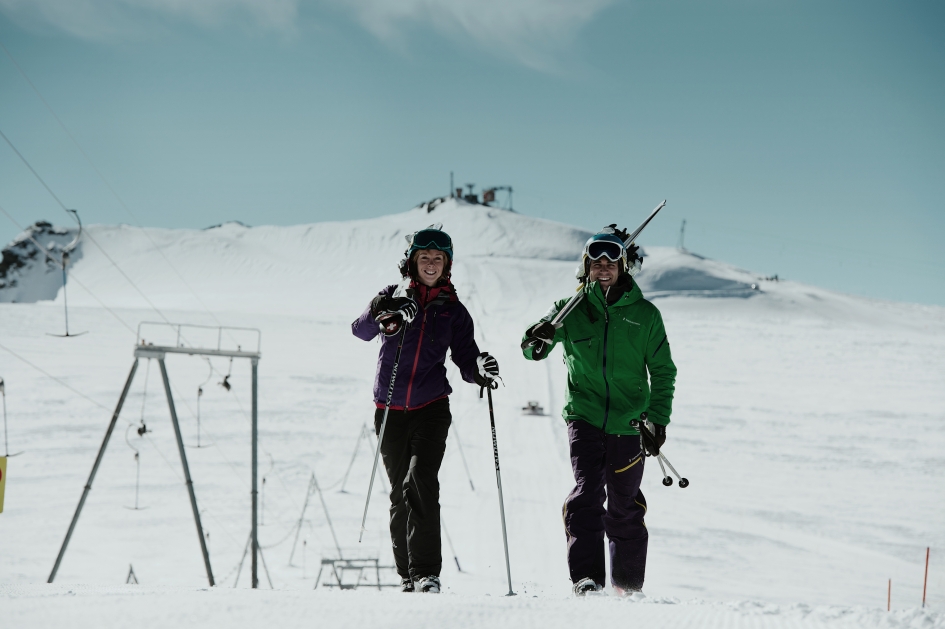 If you fancy a skiing in Zermatt this summer why not look at these luxury summer chalets which will provide the ideal base for your holiday.

If you are looking for a luxury chalet with a swimming pool in Zermatt you can look no further than Chalet White Pearl. With a stunning indoor pool to unwind in at the end of the day there is no better place to be after sampling Zermatt's glacier skiing. Sleeping up to 10 adults with space for a further 2 kids this could be the ideal pad to explore Zermatt this summer.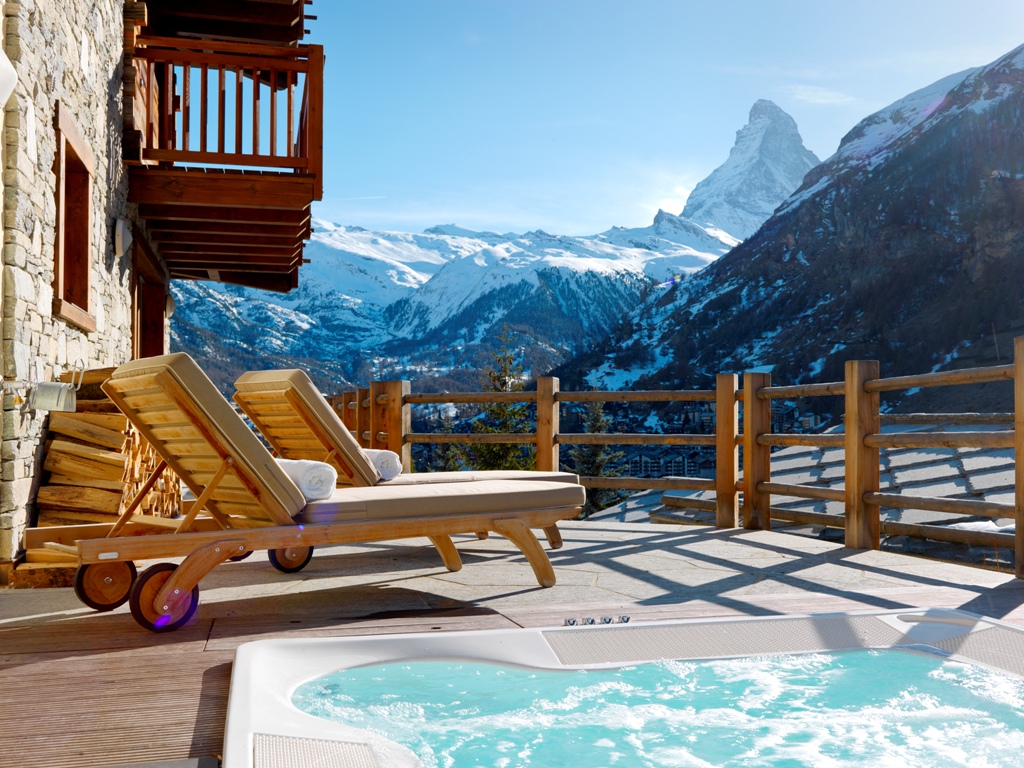 If views of the Matterhorn are what you're after on your summer ski holiday in Zermatt, you must take Chalet Maurice into consideration. A balcony with numerous sun loungers and large hot tub is where I know I would be after skiing up on the glacier. Chalet Maurice can welcome up to 12 guests in 6 gorgeously appointed bedrooms all with great views and en-suite facilities.
If you are looking to go skiing in the summer then you have to consider these two stunning resorts. If the skiing is not enough, both Tignes and Zermatt have plenty going on in the summer months with an abundance of other activities. Fore more information on a summer skiing holiday please give us a call on +44 1202 203659 or drop us an email.