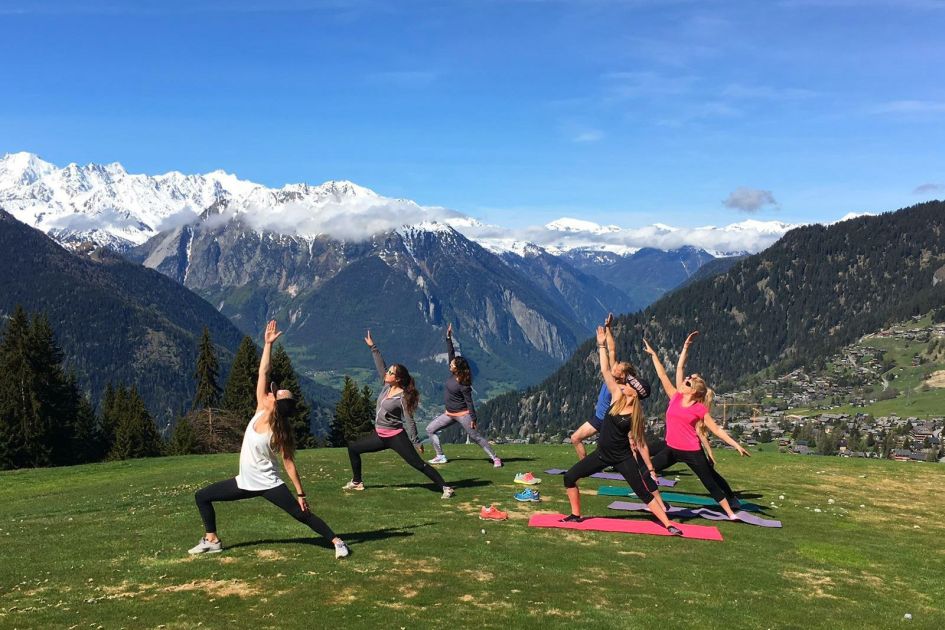 As the days are getting longer and signs of spring are appearing, there is no doubt that the summer is fast approaching full of promise of sunshine, blue skies and warmer weather. What better way to embrace the change in seasons than look ahead to planning a corporate trip to the Alps?
Long gone are the days of a corporate trip being focused around the same local golf course and corporate trips to the Alps are becoming more and more popular, and with good reason – the list of activities on offer really is endless!
Whether you are looking to plan a yoga retreat in the mountains, breathe in the fresh mountain air on a hike, or try the more exhilarating activities on offer, the Alps offer something for everyone and are guaranteed to make the office team work that bit harder at the promise of an escape to one of Europe's most picturesque locations.
If you are looking for the perfect home away from home for your next corporate trip to the Alps, then look no further. I have put together a list of the ultimate luxury corporate chalets available this summer!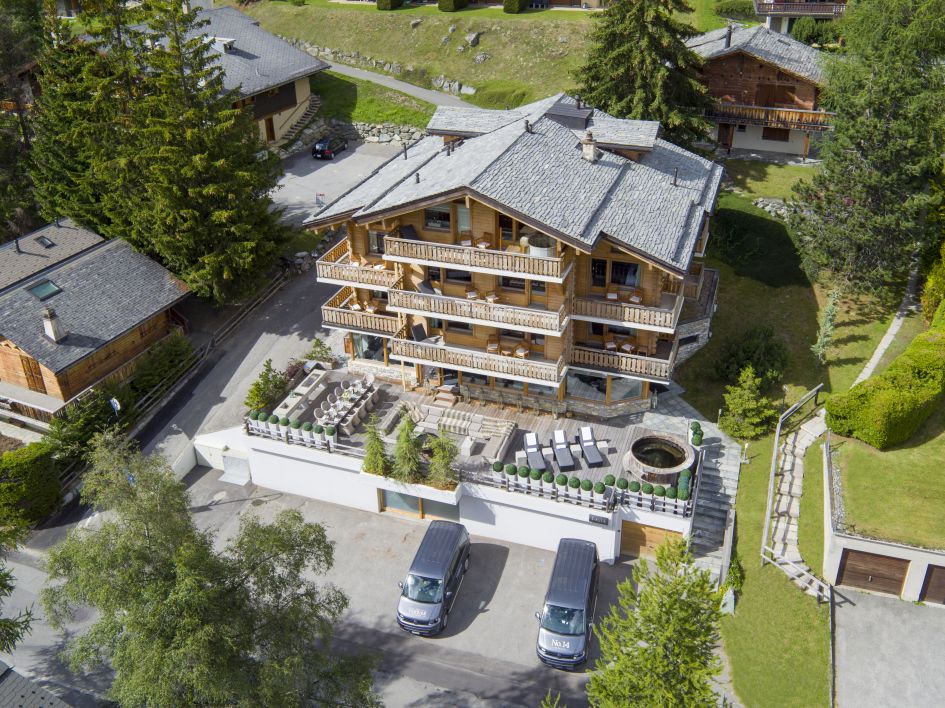 Chalet No 14 is the ideal location if you are looking to take the team away for a mountain fitness retreat in Verbier.
It has all of the luxury facilities you would expect from a luxury chalet in the Alps including a home cinema, swimming pool, steam room, plunge pool and jacuzzi! The outside deck is the ideal spot for a touch of alfresco dining if you fancy a summer BBQ or the concierge service can make reservations at Verbier's many gourmet restaurants.
Chalet No 14 has 13 spacious bedrooms to accommodate groups of up to 26!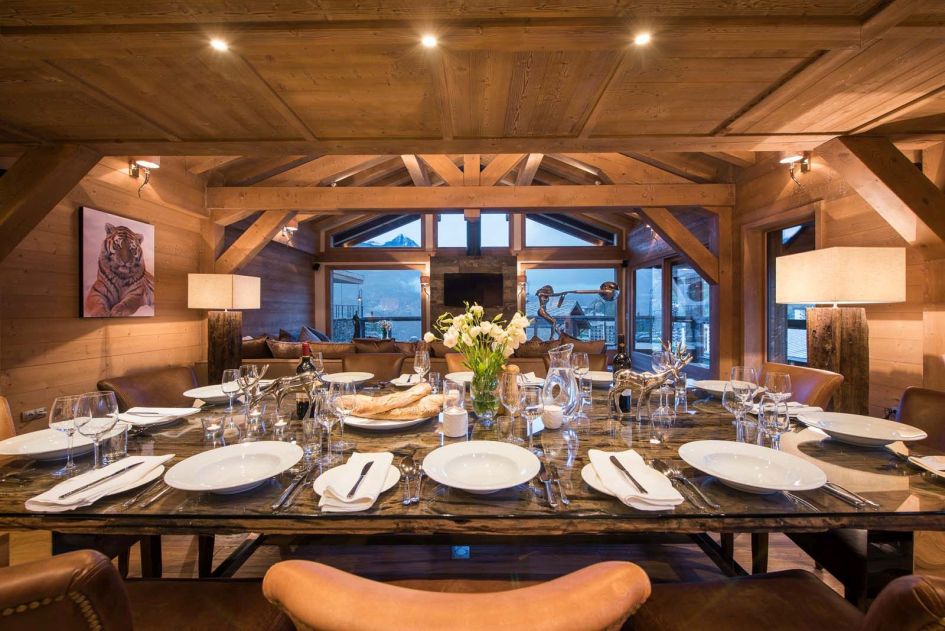 Chalet Opale is the perfect luxury summer chalet in Tignes to base yourself on a corporate alpine holiday. After a long day of team bonding through various summer activities in Tignes, a space to rest and recharge is exactly what you'll need. With south-facing balconies and an outdoor hot tub, unwinding after a full day of activity has never been easier. Or of course if you need some more team building activities, how about a competition on the chalet's very own ping pong table?
When it comes to dining, this self-catered summer chalet in Tignes has a sociable table to indulge in a well-deserved meal and continue conversations from the day gone by. A catered package is available in addition to further impress your clients with delicious gourmet dining.
If you need a larger space to entertain your clients or employees, the consider booking the interconnecting chalet next door, Chalet Ambre to accommodate up to 21 guests.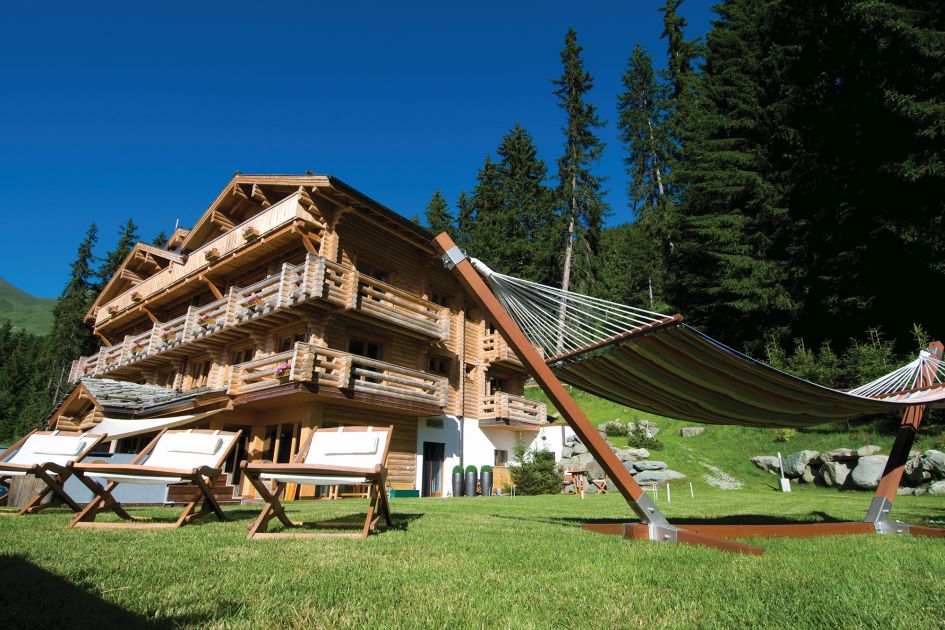 Sir Richard Branson's alpine home… Where could be better to host your corporate trip to the Alps? As Sir Branson said himself: "Take care of your employees and they'll take care of your business. It's as simple as that. Healthy, engaged employees are your top competitive advantage."
The Lodge is available on a fully catered basis with all meals and drinks included so you can relax knowing your team are being looked after by the team of 15 staff.
With 9 large bedrooms, The Lodge can accommodate up to 18 adults and can be rented exclusively or on a room by room basis.

This home away from home chalet is undeniably one of the most luxurious chalets in Zermatt and is perfectly located on a south-facing hillside to take advantage of day long sunshine.
Zermatt offers a whole host of activities in the summer, whether you want to climb the Matterhorn, go on a scenic glacier train ride or simply relax and experience the best restaurants in Zermatt, there is something to suit everyone.
Chalet Grace is ideal for slightly smaller corporate groups in the Alps and can accommodate 10 adults across 5 en-suite rooms.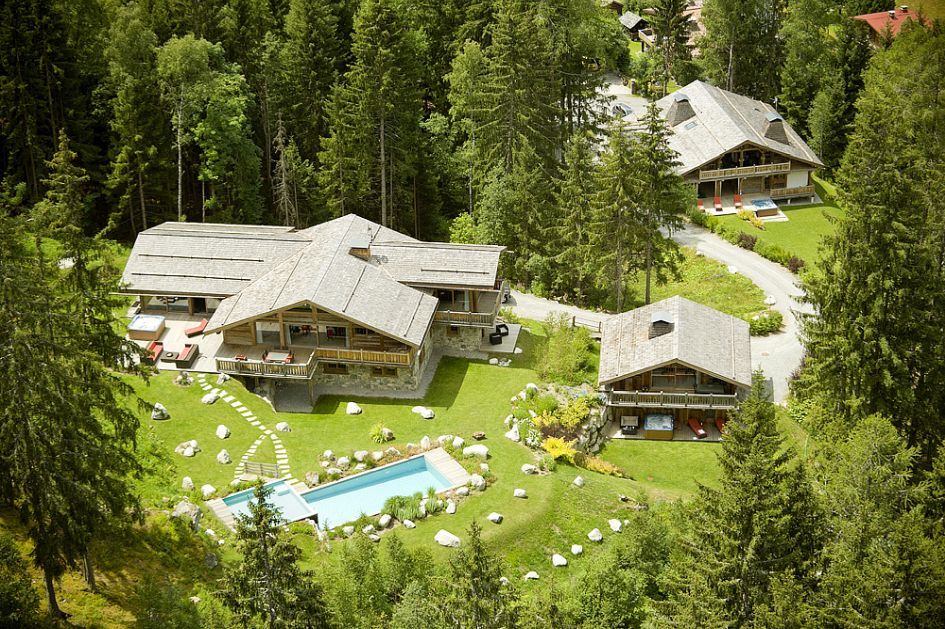 Situated in the hamlet of Les Bossons in the Chamonix Valley is not one, but three luxury chalets ideal for a corporate trip to the Alps. Combined, they form Chalet Amazonia and can sleep up to 26 people!
There is no end to the summer activities in Chamonix, from hiking to mountain biking and canyoning. If that all sounds like a little too much like hard work, then you can opt to relax with some yoga, or simply chill by the outdoor pool at Chalet Amazonia instead.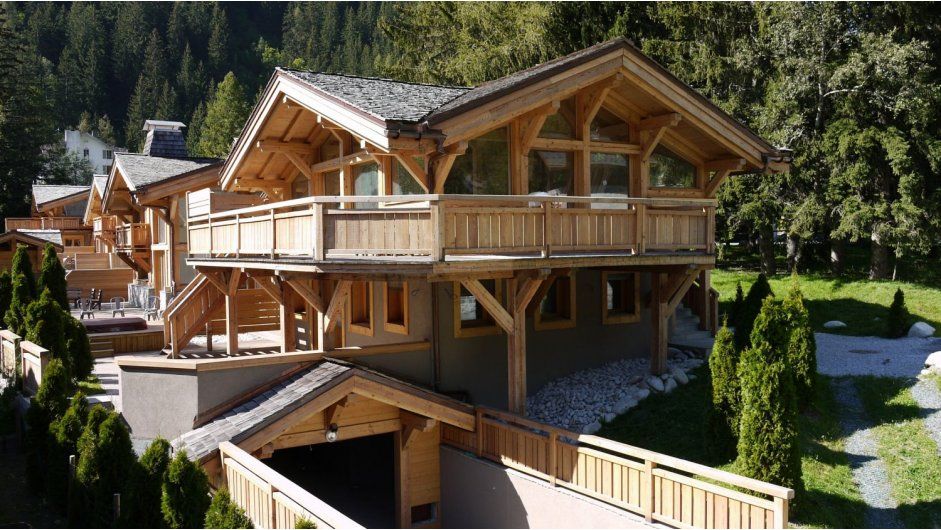 From Chamonix to its neighbouring resort of Argentiere, another collection of individual chalets that can be rented as a whole for your large group corporate trip to the Alps. Les Rives d'Argentiere is made up of 4 chalets and can sleep up to 42 adults!
Just a stones throw from Les Grands Montets, you have access to endless mountain trails as well as only being a short drive from Chamonix.
The chalets are all linked underground through a communal garage and share the use of an outdoor pool, making them perfect for large groups.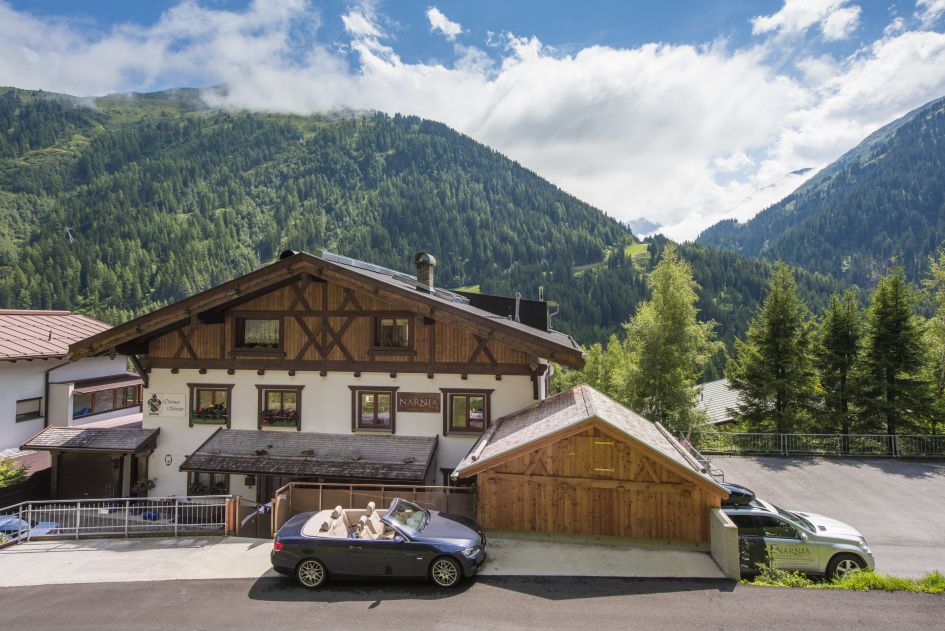 Over in the Austrian resort of St Anton, opposite an area of woodland known as 'Narnia', is Chalet Narnia. Sleeping up to 14 guests in 6 bedrooms, this is the perfect base to explore all of the activities in St Anton in the summer.
Whether you chose to take part in a bespoke summer health and wellness retreat, take advantage of free e-bike hire, free lift access or archery lessons, you are sure to have a fantastic corporate trip to Chalet Narnia this summer!
If you are looking to plan your next summer corporate trip, why not give the Alps a go? Give our summer Alps specialists a call on +44 (0)1202 203659 or you can send us an email.