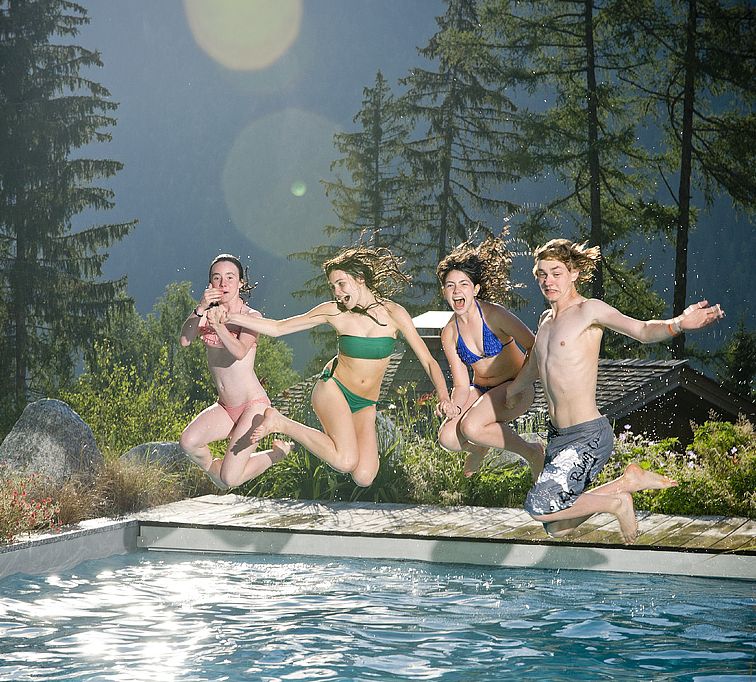 The Alps is an incredible place to spend your summer holiday. The jaw dropping views, the crisp mountain air and of course the warm temperatures. After a gruelling hike atop craggy peaks or a leg burning cycle up the many cols, there is something very welcoming about staying in a luxury summer chalet with outdoor swimming pool. The perfect place to cool off and enjoy a well deserved chilled beer. Here are our picks of the best summer chalets with swimming pools for you to enjoy in the summer months.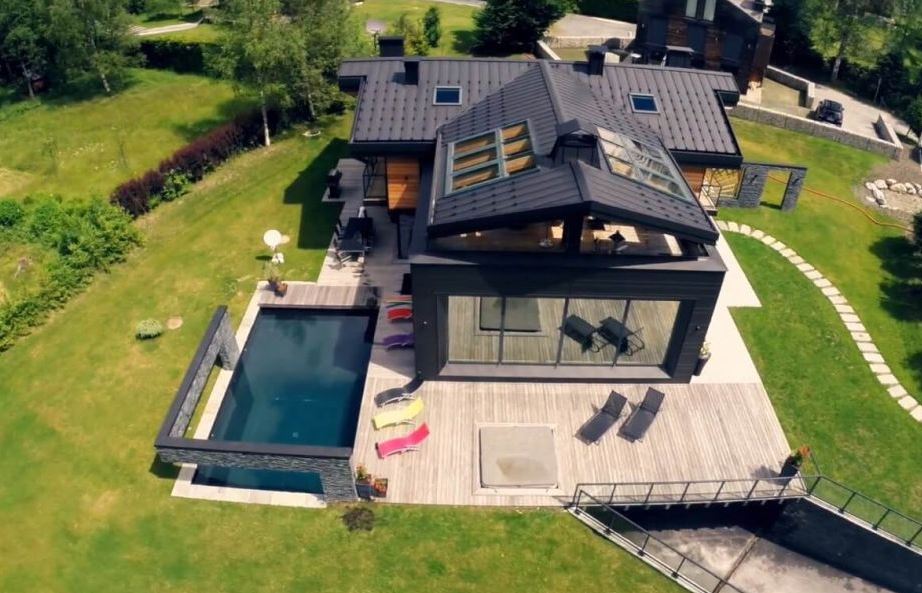 Chalet Dalmore is a fantastic luxury summer chalet in Chamonix and features its own private outdoor swimming pool, a rarity for a property in the Alps as the majority of chalets have indoor pools to best be able to deal with the inclement weather. The outdoor pool in Chalet Dalmore is heated year round and is the perfect place to relax after a day out in the awesome resort of Chamonix.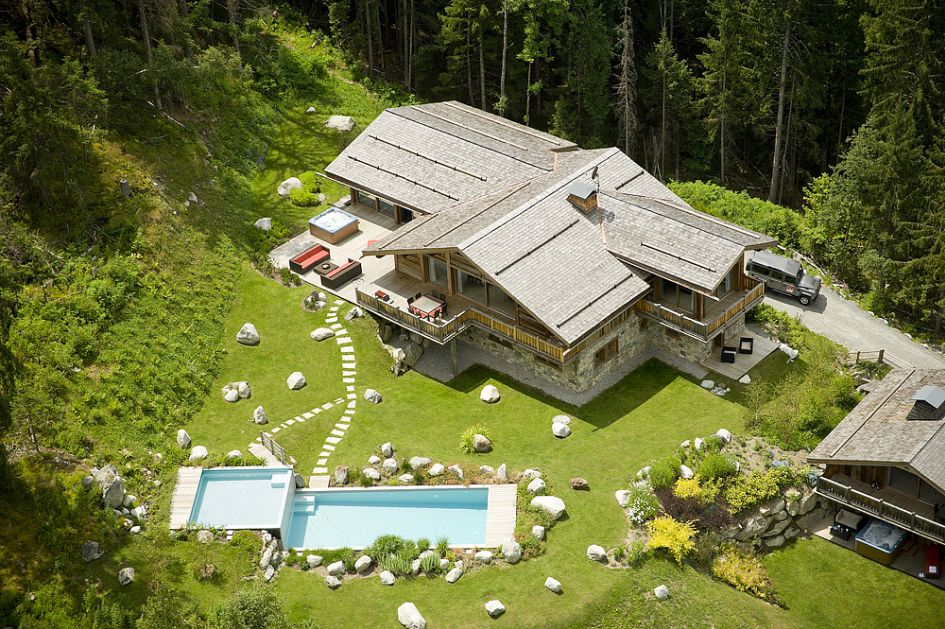 Chalet Amazon Creek is nestled in Les Bossons, a small exclusive hamlet just outside of Chamonix. Again this is a luxury summer chalet with an outdoor pool in Chamonix, one of only a few. What makes Chalet Amazon Creek special is that the outdoor pool is split into two levels, one where the adults can relax with a cocktail or two and supervise the kids at the same time! This could be considered as the ultimate family chalet with a swimming pool.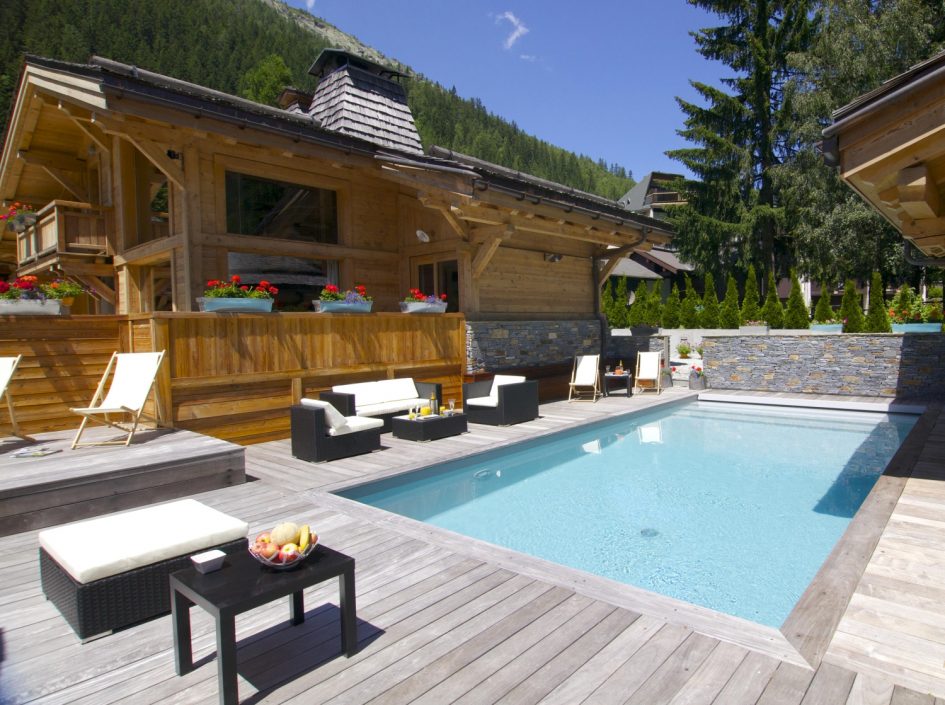 Les Rives d'Argentiere is made up of 4 luxury chalets in the French resort of Argentiere, just 10 minutes up the road from Chamonix and home to the famous Grand Montets. If you have a large group and are looking to get away the Alps this summer then this could be the luxury summer chalet for you! Les Rives are a combination of Chalets Granit, Cristal, Terre and Ardoise and can be booked individually or together and can sleep up to 50 guests! What makes this such a great option is in the summer there is an outdoor pool for all to enjoy.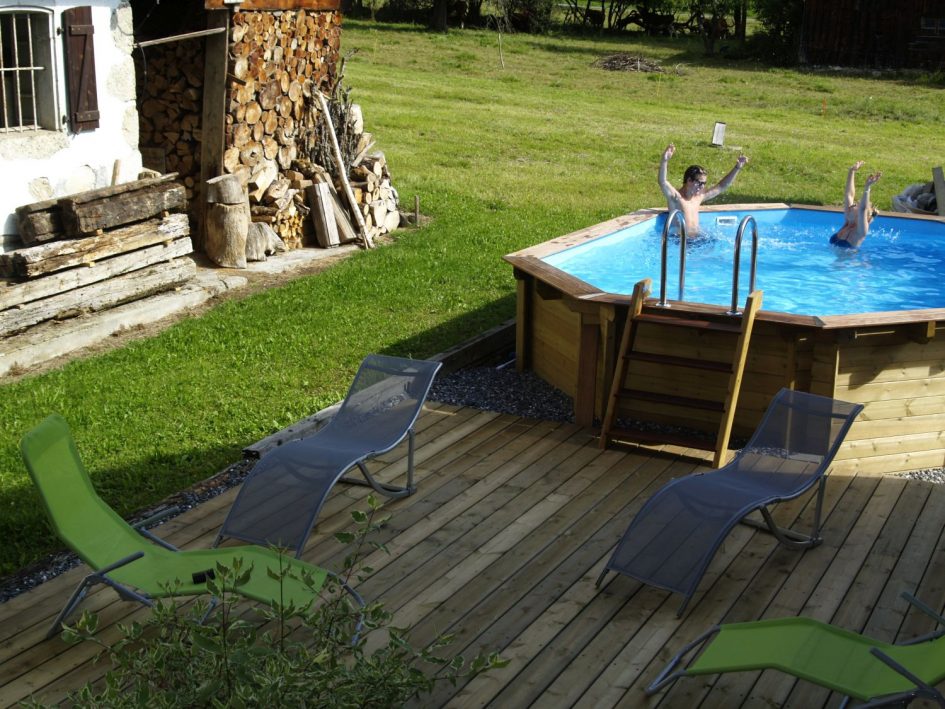 If you are keen to venture off the beaten track to one of the quieter less well known resorts in the Alps this summer then head to Chalet Ferme du Ciel in Samoëns! A large family friendly chalet in the heart of the Grand Massif. Ferme du Ciel has a hot tub, perfect for the parents and an outdoor pool for the kids, ideal for families as the parents can relax away from the splashing mayhem that ensues. Samoëns offers many great activities such as hiking, paragliding, mountain biking and loads more. Samoëns is only an hour from Geneva makes this a great option for those who want to make the most out of their time in the Alps.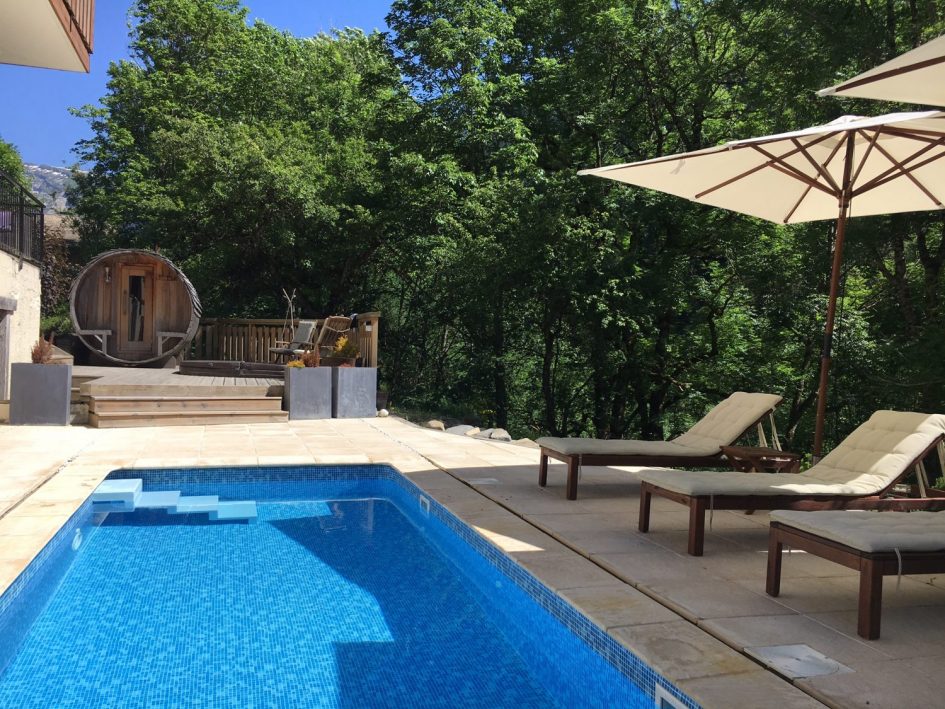 For those looking for a luxury summer spa retreat, look no further than Chalet Twenty26 in Morzine. This chalet with outdoor swimming pool has all the spa essentials one should look for when considering a luxury summer chalet in the Alps. It comes complete with outdoor barrel sauna, sunken hot tub, steam room, massage room and large Rain-forest shower. Morzine is a hive of activity in the summer and has loads of activities and events going on throughout the course of the summer. Such as the Harley Days which is hugely popular.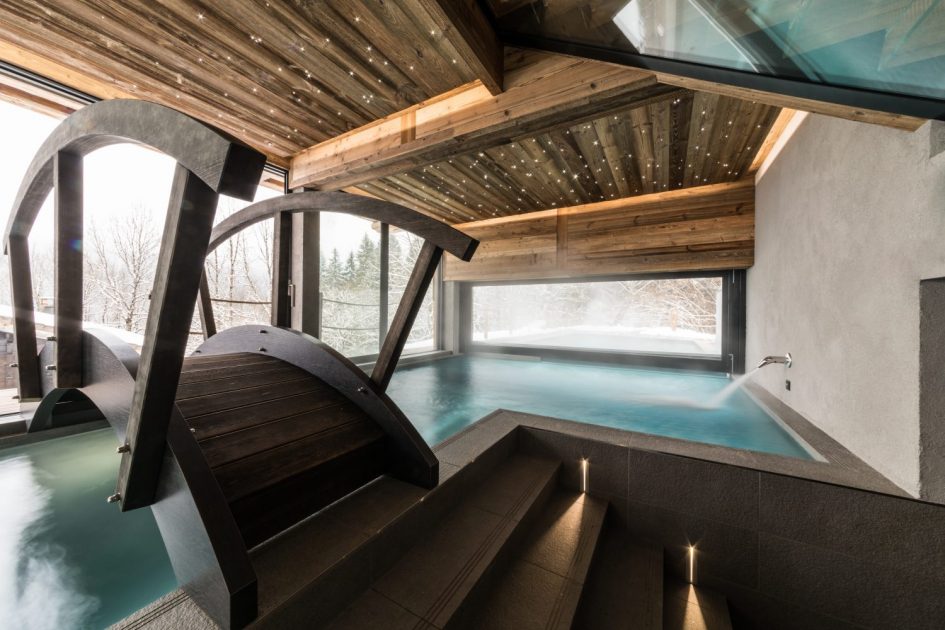 Now, you may be looking at the photo above and questioning why this chalet made it into our feature for the best luxury summer chalets with OUTDOOR pools? The image above definitely shows that it is inside doesn't it? Well that is where Chalet Joux Plane comes into it's own. The swimming pool is actually both inside and outside. The pool starts outside then goes through the middle of the chalet and out the other side again. You get the best of both worlds.
So there we have it, a selection of luxury summer chalets with outdoor swimming pools across the Alps. From Chamonix up to Argentiere and over into Morzine and Samoëns, there is something for everyone. So if you fancy coming out to the Alps this summer you can get in touch with us by giving us a call on +44 1202 203659 or you can send us an email.