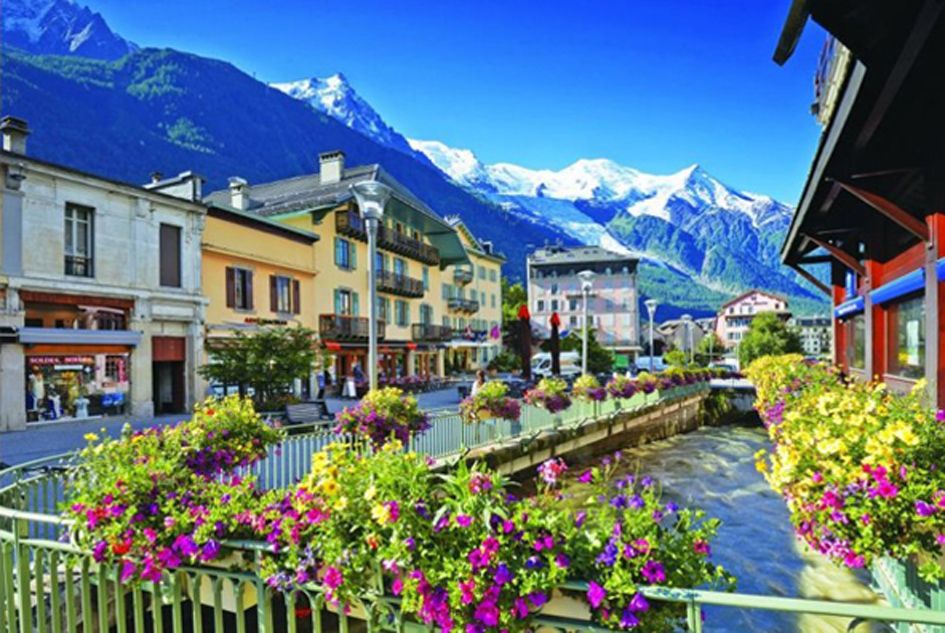 There's more to a summer alpine holiday than just extreme sports, like bike riding and trail walking. For those of you looking for a more leisurely summer holiday to the Alps, here are some extremely fulfilling holiday ideas where you won't have to get your hands grubby or break a nail to enjoy.
From vineyard tours to hot air balloon picnics, these ideas for your alpine holiday will make it a real summer treat. Enjoy traditional villages sprinkled in alpine flora, spectacular views and sensational chalets, where the most strenuous activity will be sipping the chilled champagne in the warm afternoon sun.
Vineyard and Wine Tasting Tours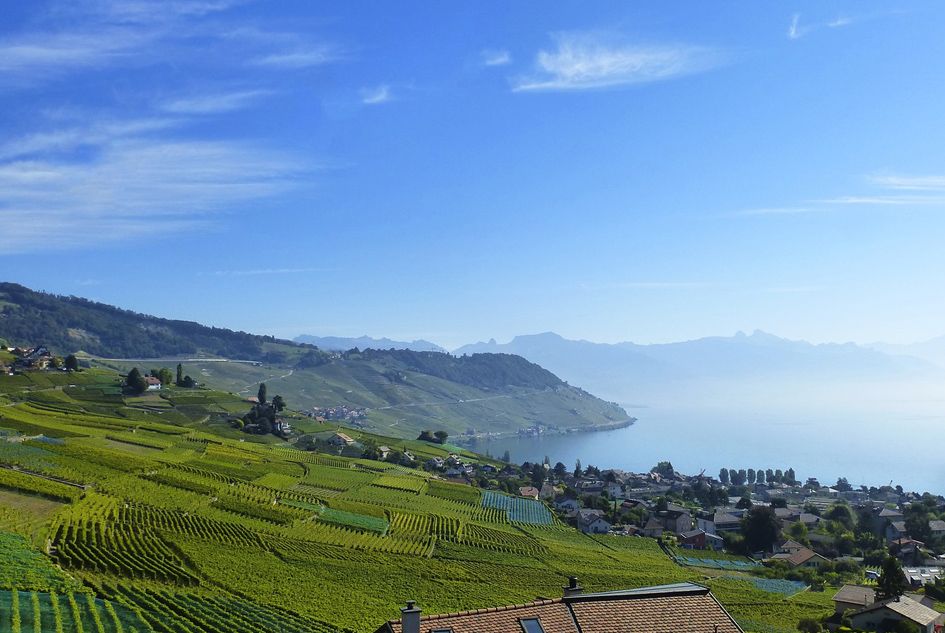 Our collection of luxury summer chalets can be found at the meeting point of the three top wine producing countries in the world. Whether you prefer, Italian, French or Swiss vintages, the summer months are the perfect time to tour the vineyards of the Alps and settle in for the afternoon to try a tipple or two. Both private or group wine tours and tastings are offered by the dozens of vineyards scattered on the banks of the Rhone, in the Valais wine region in Switzerland, just a short drive from Zermatt, or, of course, the Savoie vineyards in the Mont Blanc region produce some of the finest wines in France. Tignes plays host to the Annual Fete du Vin de France. In August the main high street comes alive with wine tasting tents with vineyards across France represented.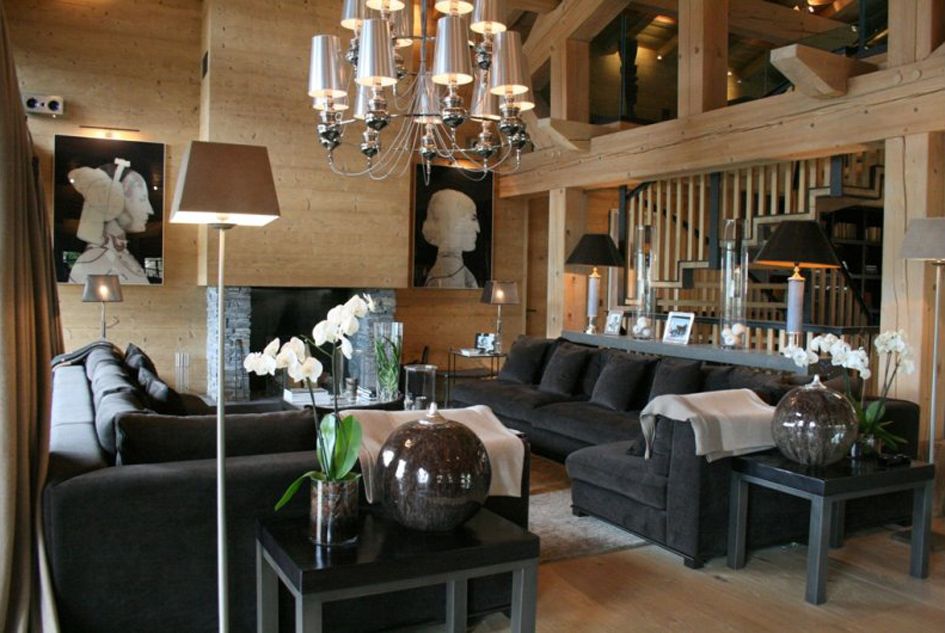 Sleeping between 8-12 guests, this chalet has a private daytime driver service included and a concierge team to help organise your itinerary with an intimate knowledge of the area.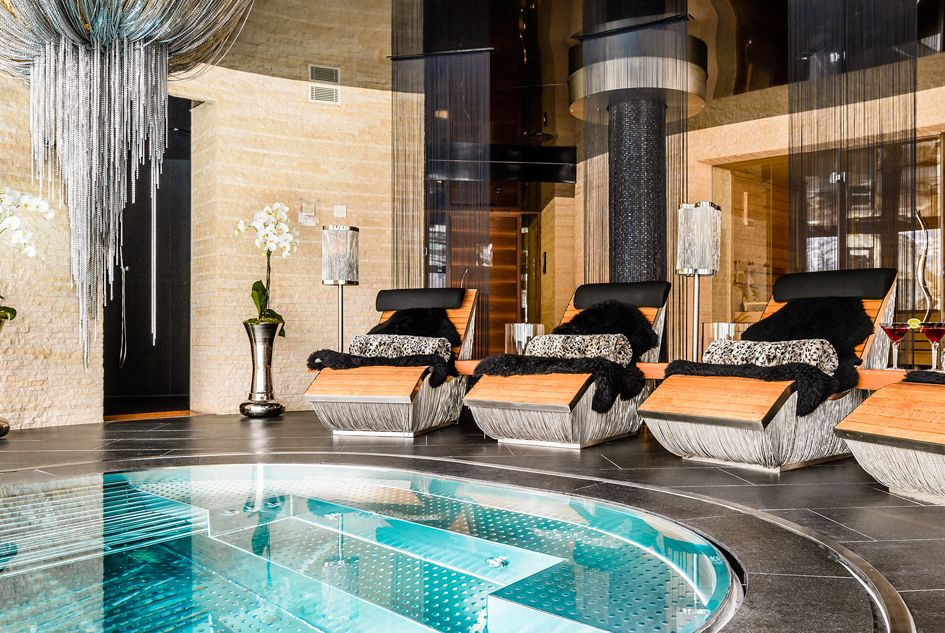 Offering luxury accommodation for up to 13 guests, the full-time concierge team will be able to arrange any excursions, and the chalet comes complete with quality-selected wines in its own cellar.
Car Touring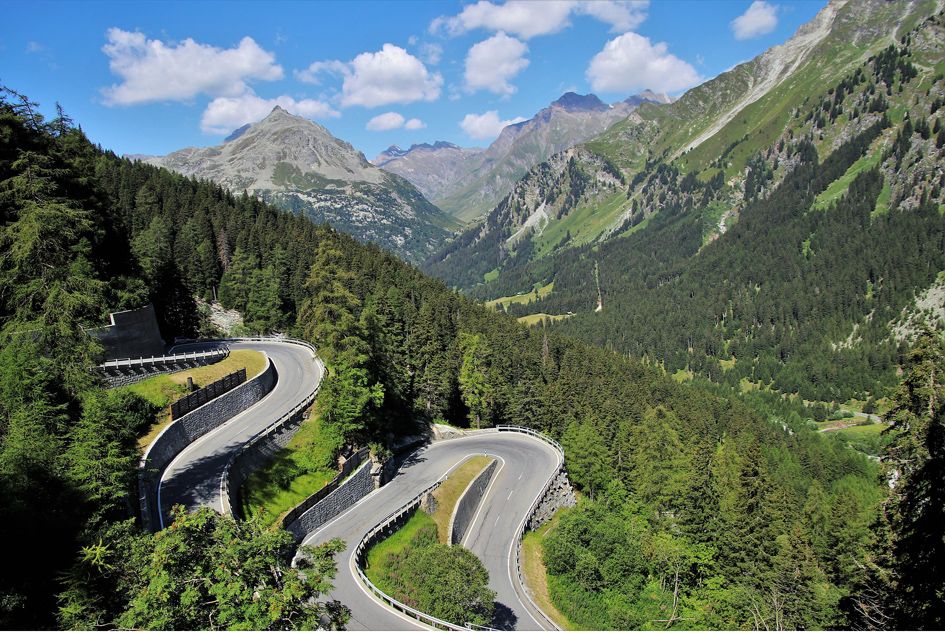 Whether it's your own supercar you want to take for a spin around the scenic mountain roads, or you want to hire a car once you arrive, there are some spectacular routes that showcase mountain passes, awesome waterfalls and even glaciers. With driving experiences in the heart of the Swiss Alps offering everything from Porsches to Lamborghinis, with a day's route plan included, and bespoke driving tours offered across the Mont Blanc region, the Alps will come alive to the sound of supercar engines. Whether you're looking to just spend the day touring, or you're organising a convoy of friends taking on the alpine roads, we've got some luxury summer chalets which can make the perfect base for your supercar adventures.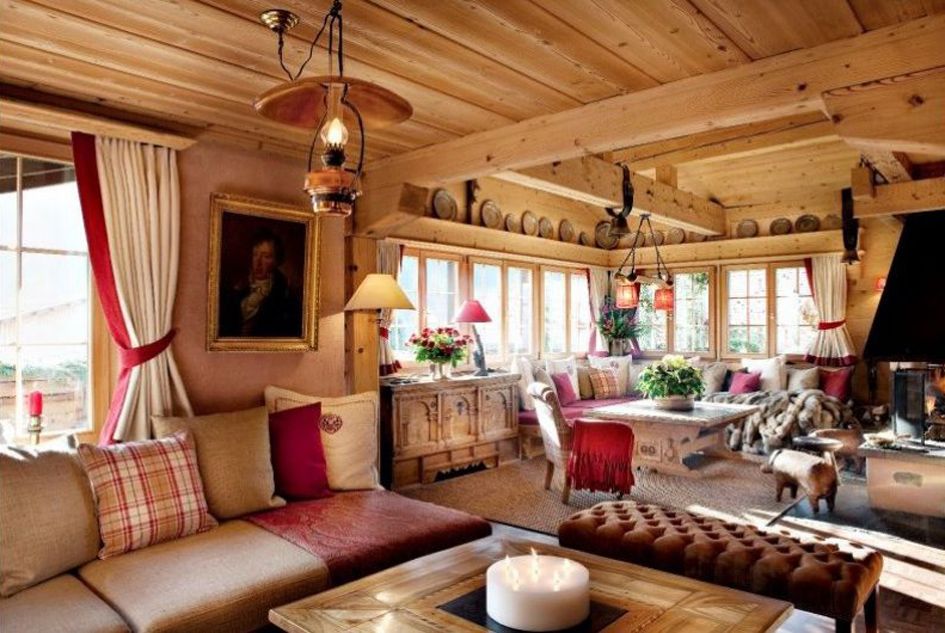 Staying anywhere in Switzerland lets you explore the stunning landscapes it has to offer, and to the east, Davos and Klosters, make it easy to access the lakes and glaciers of the Swiss Alps.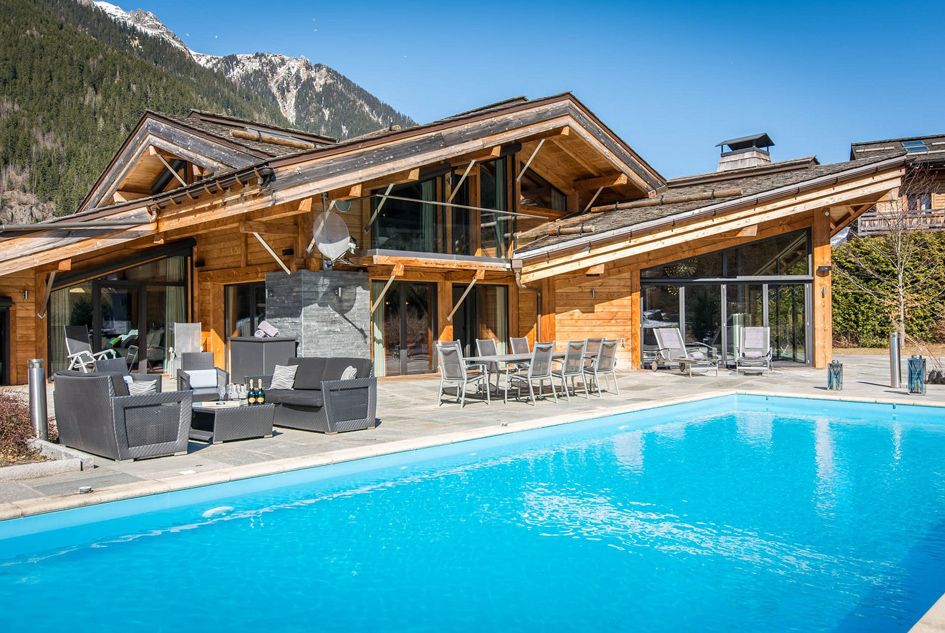 With so many summer chalets in Chamonix to choose from, you and your convoy can enjoy state-of-the-art design in the chalet as well as on the road.
Hot Air Ballooning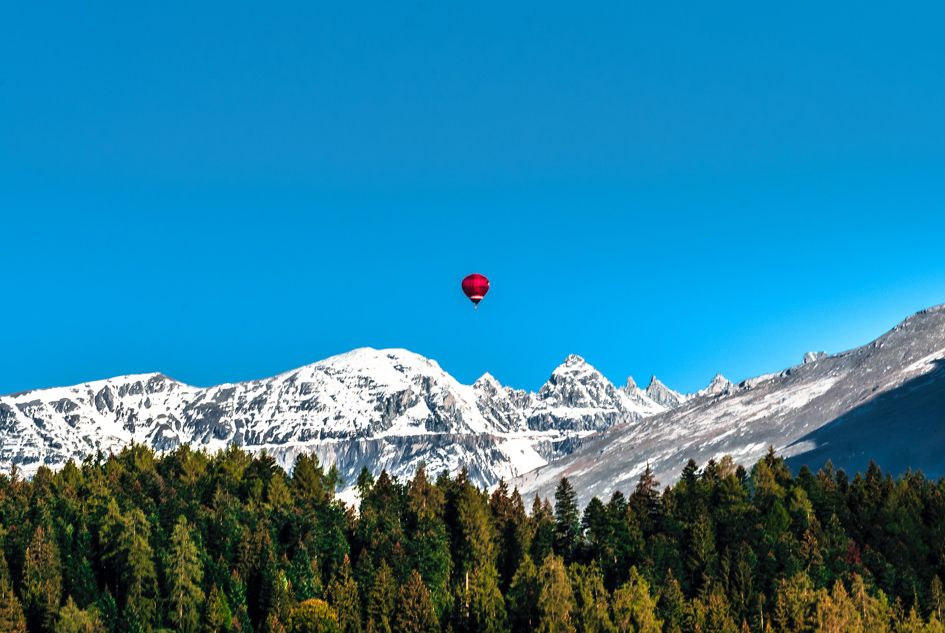 For those with a head for heights, being swooped up in a basket to gently glide high above the peaks of the Alps is a truly awe-inspiring experience. A popular past-time across the Alps, many resorts offer hot air ballooning experiences, including Zermatt across the Matterhorn and Chamonix in the Mont Blanc area. For those who want to make it extra special, there's the opportunity to have a gourmet flight, including cheese fondue and champagne in an incredible 5-hour flight where you'll set off just a short drive from Morzine or Chatel.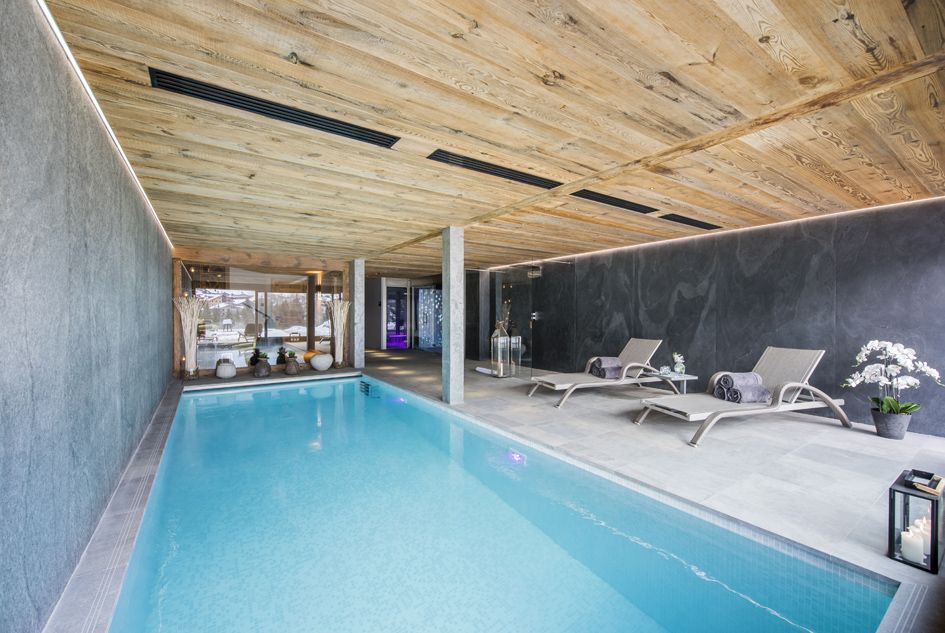 Pulling out all the stops is Chalet Sapphire with a fully catered service, Ruinart Champagne reception and open bar throughout your stay, and one of the most luxurious spa facilities in Morzine.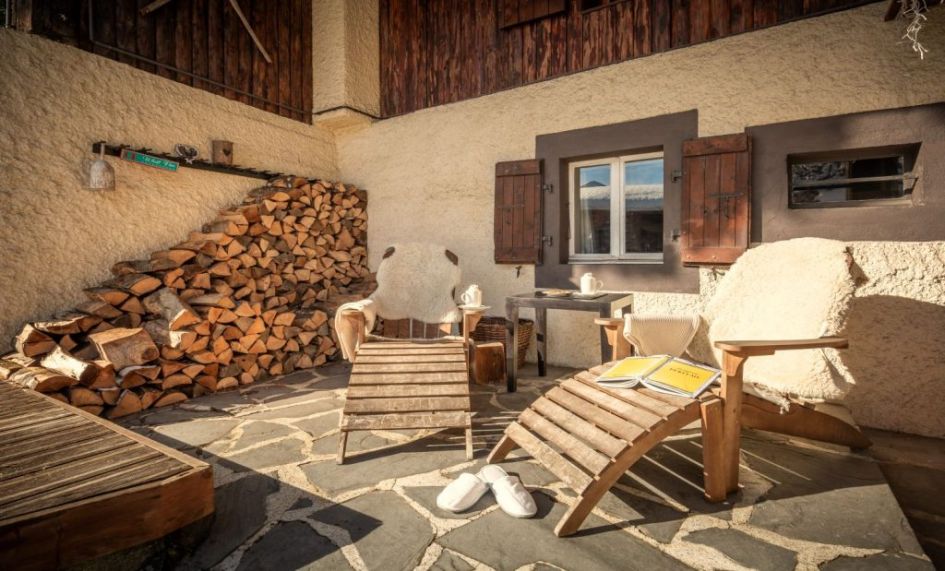 Making the most of the long summer evenings in the sun-soaked courtyard of Chalet La Fourmiliere, complete with BBQ, pizza oven and outdoor hot tub.
The Alps Equine Circuit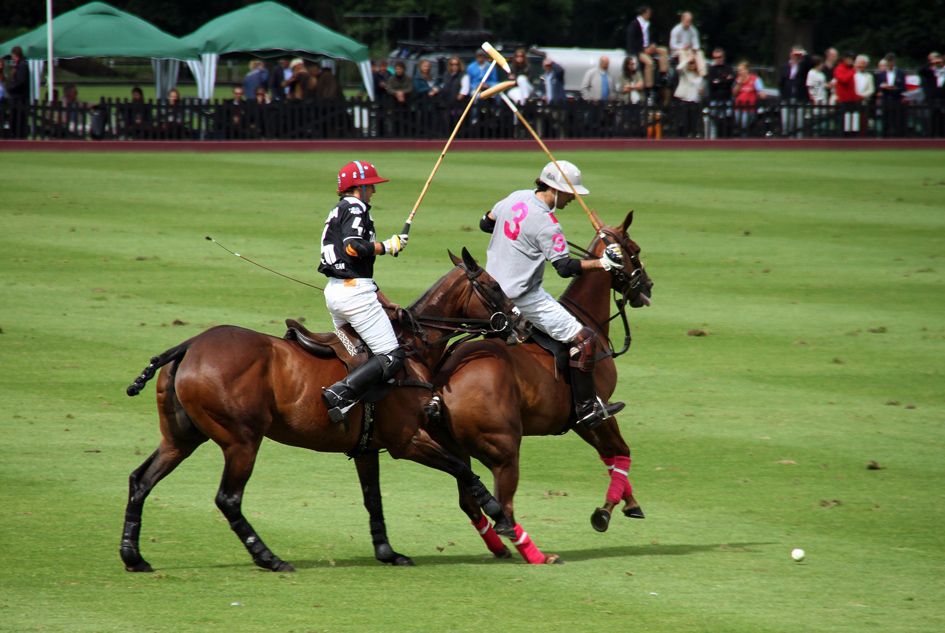 There's nothing quite like sipping champagne at a polo match, whether it's a VIP table with a gourmet lunch or an excuse to dress up and watch the action, there are a few polo championships in the Alps this summer. Alternatively, Megeve and Verbier play host to Showjumping Internationals, filling the towns with excitement and celebration parties.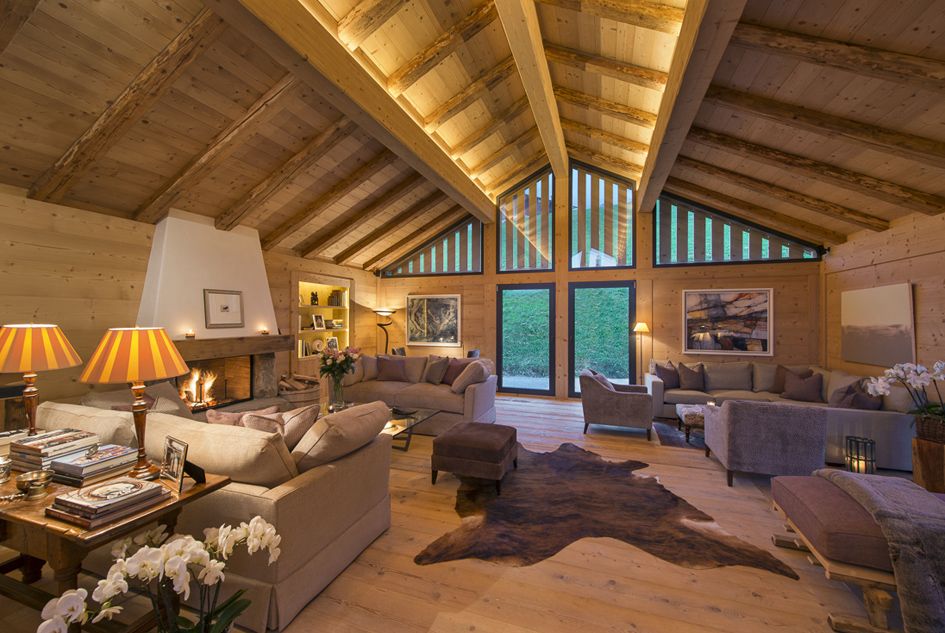 With a hunting lodge wooden design, Chalet Lottie is traditional yet contemporary, offering an array of luxury facilities including hot tub and sauna, as well as magnificent views.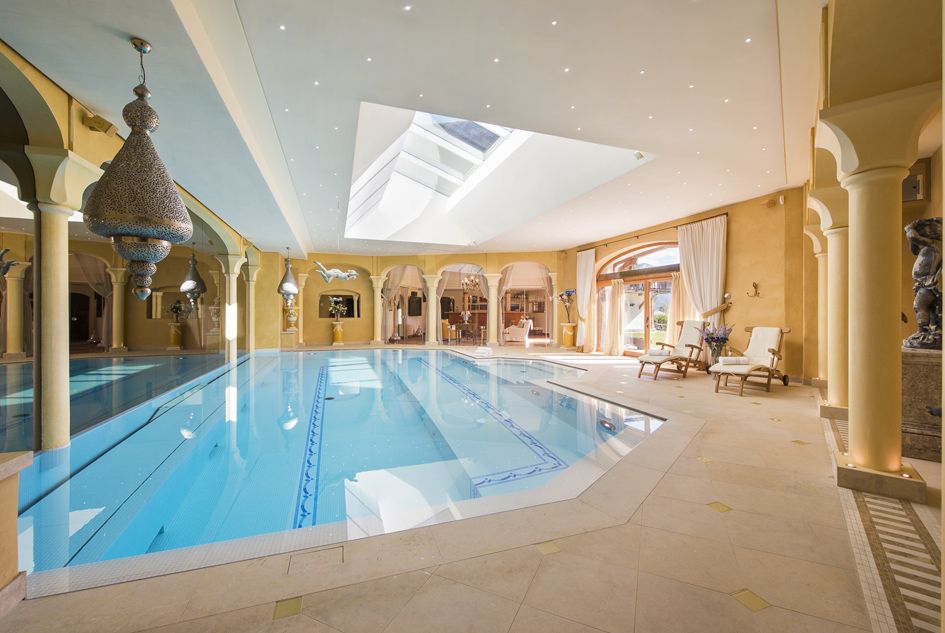 Found in the heart of Verbier and the centre of town full of restaurants, shops and bars are just a short walk away. This outstanding chalet has an indoor heated pool surrounded by majestic pillars and a colonial style champagne bar.
For more inspiration on leisurely activities to do on your summer alpine holiday to the Alps, why not give us a call and one of our expert Alps team or chalet concierge service can provide details and pre-arrange most activities. These are just a small sample of chalets we have on offer over the summer, so for a full list of options get in touch today on +44 (0)1202 203659 or alternatively, send us an email.