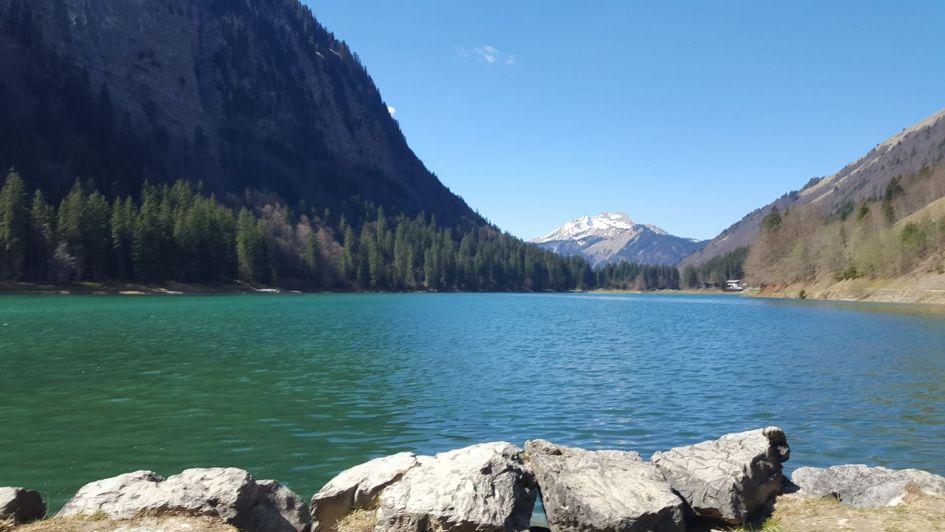 My favourite way to spend a warm sunny day in the Alps has to be drink in hand, lying by a stunning lake with a good book. Whilst this might not be everyone's cup of tea, a lake holiday in the Alps has plenty to offer for everyone. Whether you are into your water sports, fishing, swimming, or simply enjoy the views, a summer holiday in the Alps is not complete without a visit to a beautiful local lake.
I've had a look at our summer alpine resorts and selected the best destinations to head to for a luscious lake holiday in the Alps!
#1 Lac de Tignes, Tignes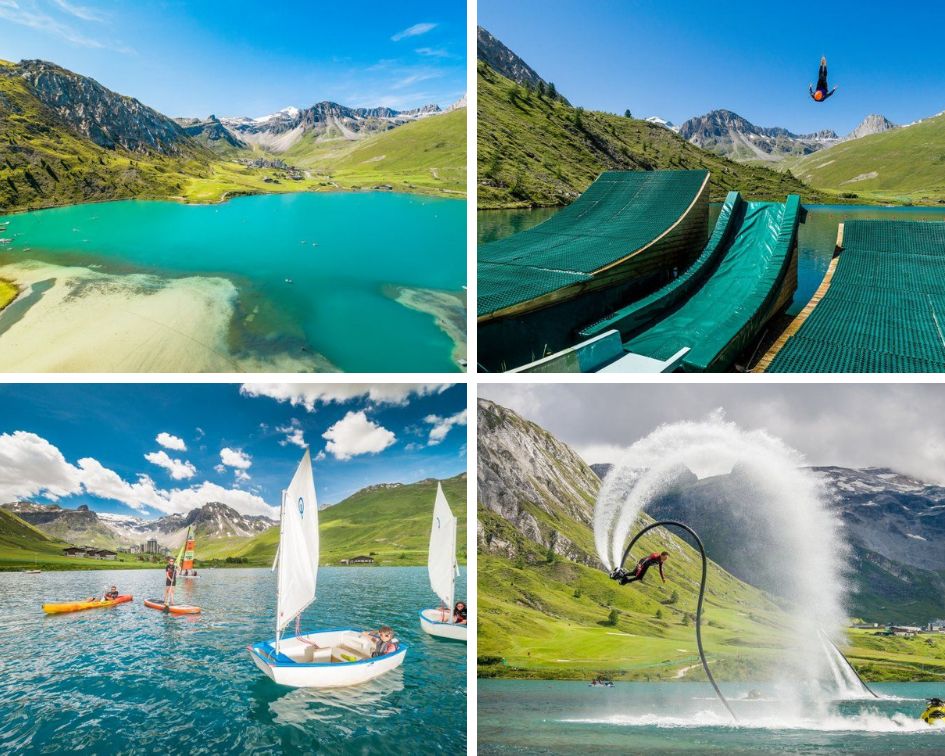 If you are looking for an action-packed holiday to the Alps, look no further than Tignes in the summmer! Perhaps one of the most famous lakes in the Alps and rightly so, you could spend a week here and not run out of fun and thrilling activities to do. If you are travelling with children, this is a fantastic resort to keep them active and to get them to try something new.
Chalet Quezac is the perfect family chalet, located in Tignes Les Brevieres, just a 10 minute drive from the main town and offering beautiful views across the valley and towards the dam.
#2 Lac de Passy, Chamonix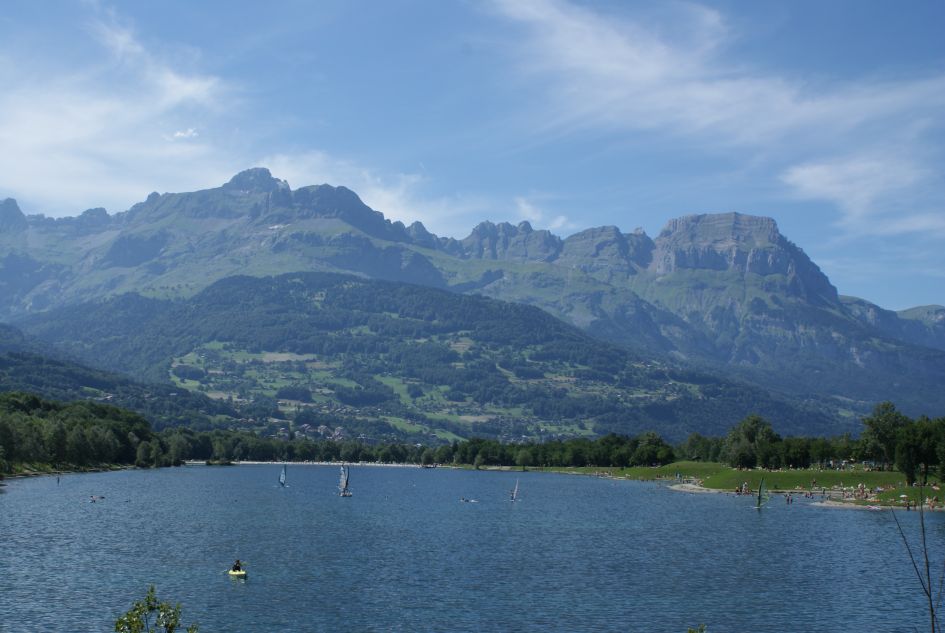 What could be more magical than having a swim in this beautiful lake during the warm summer and looking up to see Mont Blanc in the background? Surrounded by stunning scenery, this lake is popular with cyclists, joggers, fishing enthusiasts, windsurfers, paddle-boarders and dog-walkers. Surrounded by a purpose built 'beach' this is the perfect compromise to settle the beach vs Alps debate when looking for your next summer holiday.
Perfectly located in the area of Les Houches in Chamonix, Chalet Norel is just a 25-minute drive from this stunning lake, making it the ideal day trip!
#3 Lac de Montriond, Morzine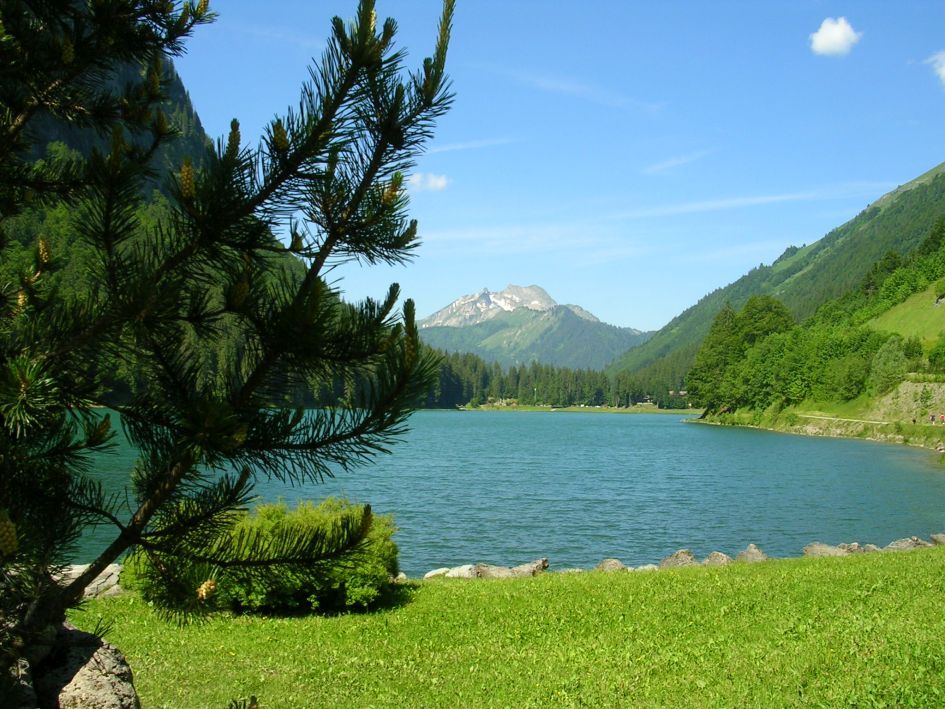 Morzine has always been a favourite resort of mine in the winter, but in the last couple of years I have discovered that it has so much more to offer than just being a fantastic ski destination!
Lac de Montriond is a beautiful spot, about a 10-minute drive from Morzine centre, and offers stunning views from the bank. Why not head here for an afternoon and get a drink or something to eat from L'Auberge du Bout du Lac, or take your own picnic to enjoy? If you fancy something a little more active, there's the option to try out a SUP board on the water or enjoy a horse ride around the lake.
If you are looking for a chalet close to the lake for your stay, Ferme du Lac Vert is just a 5-minute drive away in Montriond and offers accommodation for up to 30 guests.
Whether you are a water sports enthusiast, or simply prefer to admire a stunning view whilst soaking up the sun, a lake holiday in the Alps really cannot be beaten. Give us a call on +44 (0)1202 203659
or send us an email and we can help to find the perfect chalet for your summer holiday to the Alps.