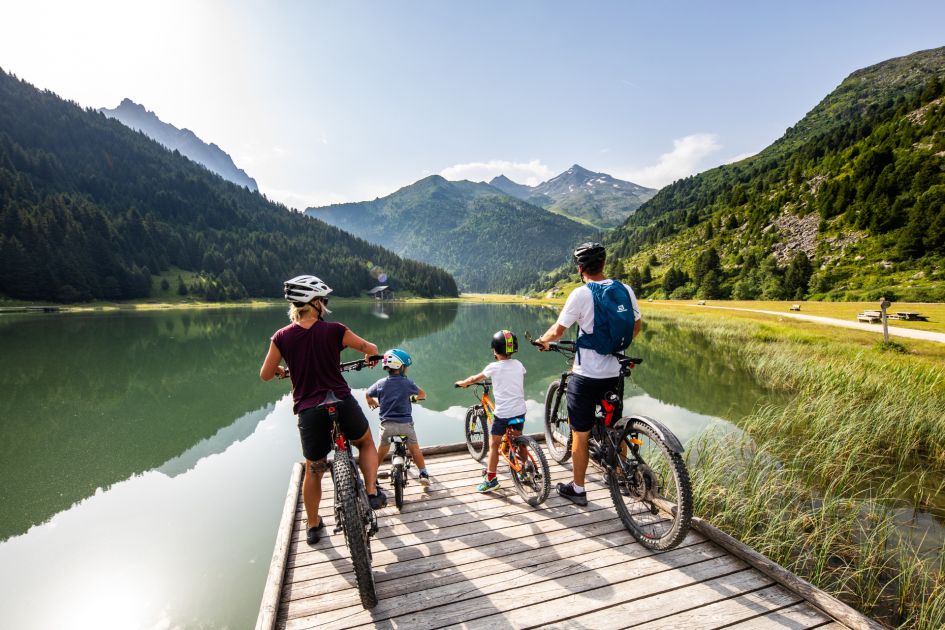 A French Alps summer holiday really does have it all! French ski resorts in summer are just as beautiful as their winter counterparts, featuring picturesque mountain landscapes, a plethora of summer activities suitable for all ages and some of the best luxury summer chalets in Europe. It's easy to see why 3 of our Top 5 Summer Resorts in the Alps are based in France!
With European mountain resorts offering so much for all group dynamics, it can be difficult to choose where to go, let alone create a bucket list of must-do summer activities. Fortunately for you, Alps In Luxury are at hand to make your life that much easier! Discover our unmissable list of things to do in the French Alps, including some personal recommendations from our team of Alps mountain specialists…
French Alps Summer Holiday Bucket List
Kicking off our bucket list, contributing to just one of many top reasons to spend summer in the Alps is…
Aiguille du Midi, Chamonix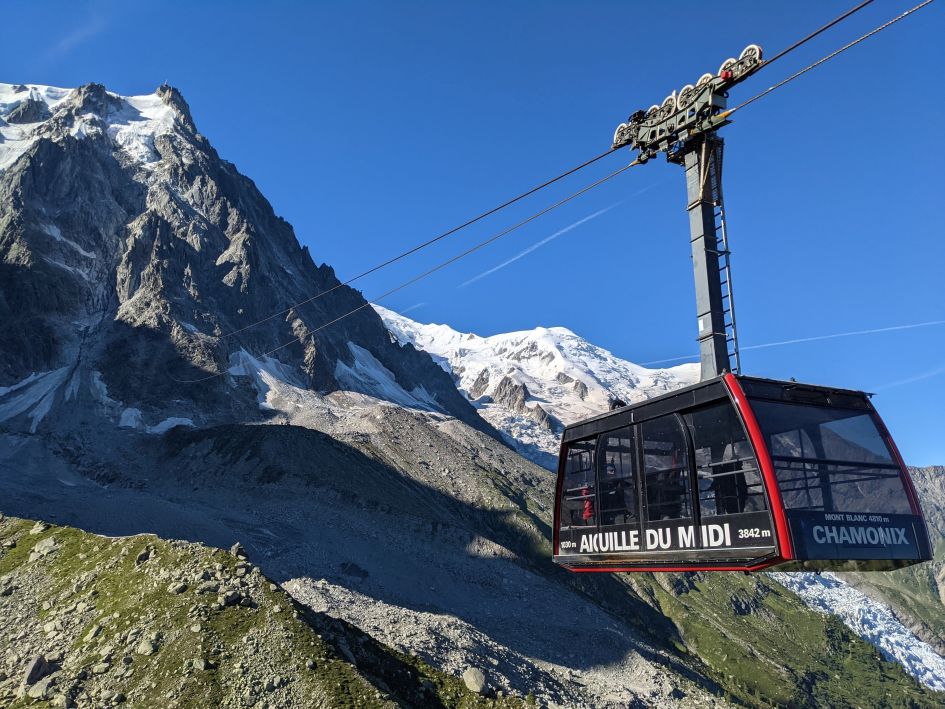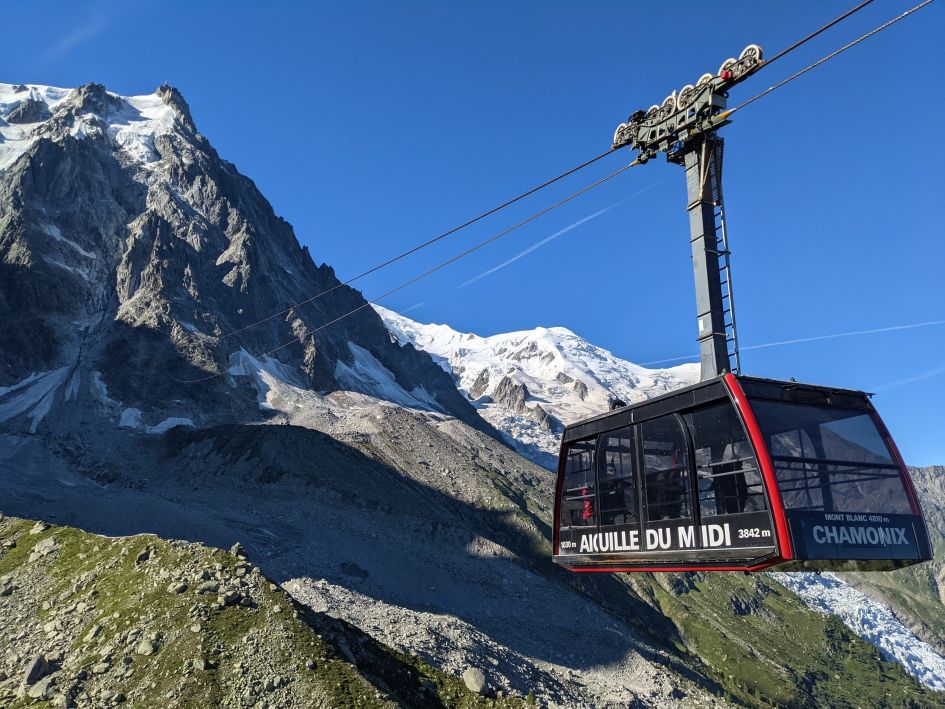 Aiguille du Midi is a must-visit destination for your luxury summer holiday in Chamonix. Sure to be at the top of many French Alps summer holiday bucket lists, the Aiguille du Midi is the highest cable car in Europe. Once at the top, at an altitude of 3,842 metres, visitors are treated to incredible panoramic views of the Chamonix valley, as well as an up-close look of the iconic Mont Blanc. On blue-sky days, the famous Matterhorn can even be seen poking above the rugged skyline in the distance! Due to its altitude, the station is also a starting point for many climbers.
I was lucky enough to experience this in-person, on a recent trip to the Alps, and it sure is high on my recommendations for your luxury travel bucket list!
Ever fancied becoming a superhero for the day? Fly across the sky on The Fantasticable in Chatel, for the chance to become superman or superwoman on your French Alps summer holiday! You will have an incredible bird's eye view of the scenery below you, up to 240m above the Plaine-Dranse hamlet. Don't blink though as you may miss it, whilst whizzing through the air at almost 60mph!
Expert Suggestion: The Roche de Toviere in La Daille
Visiting Lake Annecy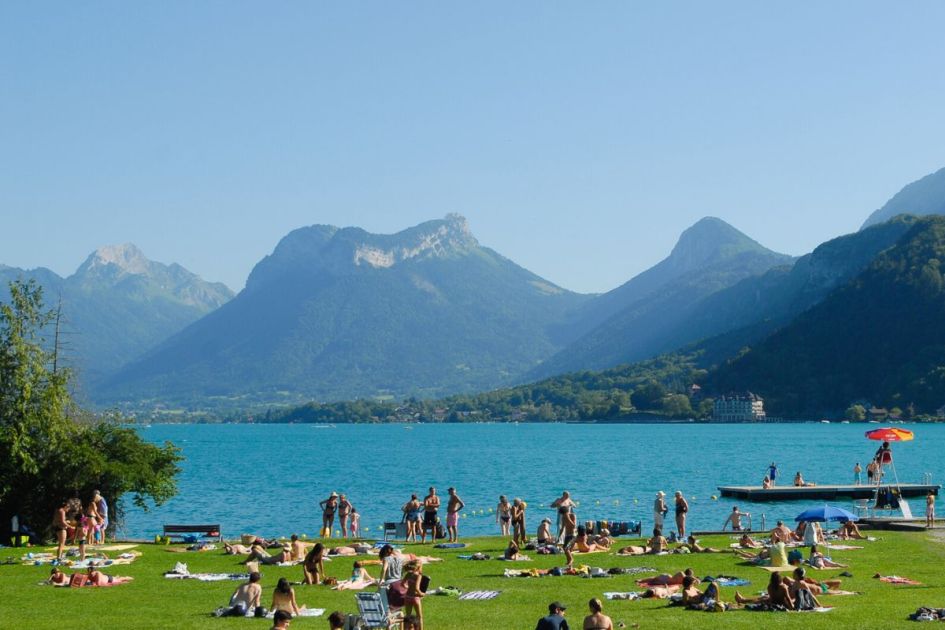 Lake Annecy, one of the most popular lakes in the Alps, is a must-visit destination for your summer holiday in the French Alps. Picturesque panoramas offer gorgeous photo opportunities to capture magical moments strolling along its shores. Bustling lakeside towns are also open to be explored, and feature plenty of cultural activities, including museum and castle tours. There's a wealth of things to do in Lake Annecy in summer, find out what made our Top 10 things to do in Lake Annecy.
Lakes in the Alps are truly some of the most enchanting attractions on your French Alps summer holiday! While Lake Annecy takes a spot on our bucket list, there are plenty more beautiful alpine lakes to visit in the summer for a family day out.
Pony Riding at Lac Montriond
On the topic of beautiful lakes, another mountain lake for your French Alps summer holiday is Lac Montriond in Morzine. Even better, you can save your legs whilst still enjoying the beautiful surroundings, by getting on horse-back – the perfect location for a spot of horse riding in the Alps! Giddy up!
Expert Suggestion: Rafting on Le Dranse River
The Megavalanche, Alpe d'Huez
The true test for lovers of mountain biking in the Alps, The Megavalanche in Alpe d'Huez is the longest (and self-proclaimed 'craziest') MTB downhill race in the world! Spanning multiple terrains, this Enduro mass-start race begins high on the glacier, at a height of 3,300m, before competitors take the route 2,600m down to its finish in Allemont!
Col de La Loze, Meribel
Col de La Loze, in Meribel, is one of the best cycling climbs in France. Sure to test even the most experienced of those used to cycling in the Alps, this paved path features a whopping 2,304m elevation gain over a total of 7km (on Meribel's side), at an average gradient of 7.8%. There is an incredible 20% gradient on the last part of the climb (saving the 'best' 'til last!) – it's no wonder that Col de La Loze was recorded as the highest point in the 2020 Tour de France… Do you dare take on the Col de La Loze on your next French Alps summer holiday?
Expert Suggestion: Fishing in Chamonix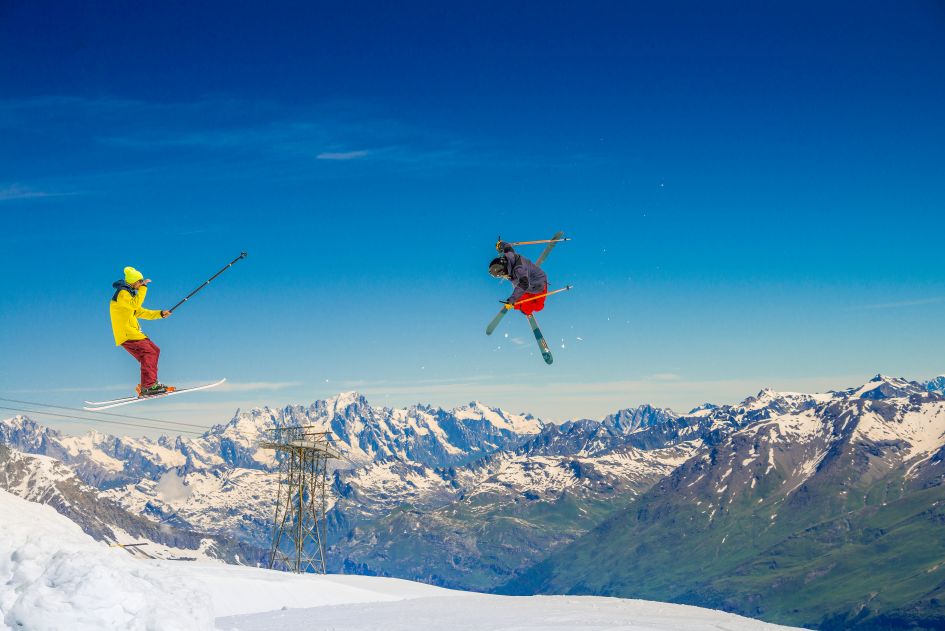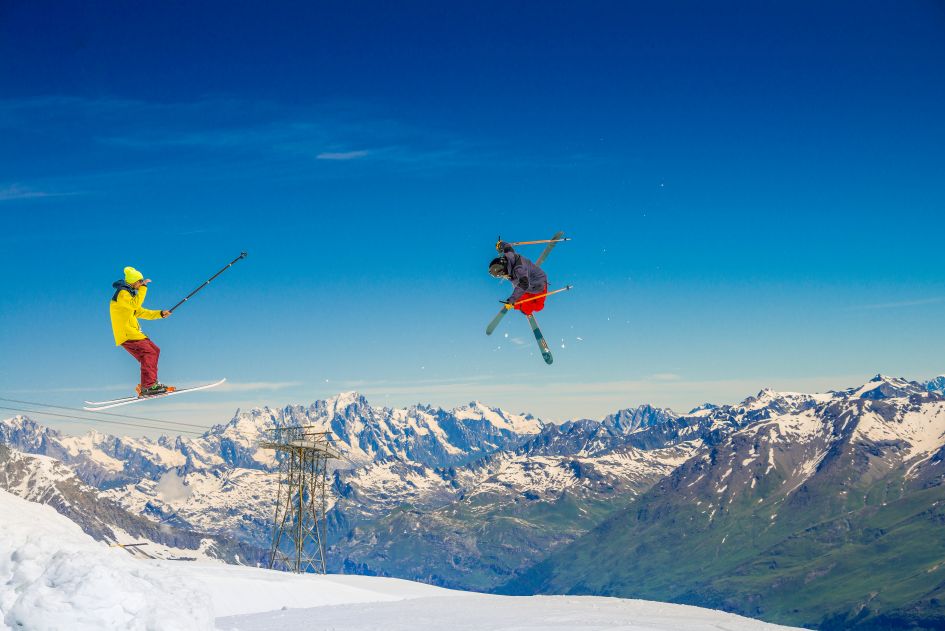 Skiing is a winter sport, right? On the contrary, summer skiing is open in a few glacial French ski resorts in summer (dependant on snow conditions). Summer skiing in the Alps accentuates all of the benefits you associate with spring skiing.
Summer skiing in Tignes is on our French Alps summer holiday bucket list, due to its extensive ski area and favourable conditions throughout June and July. Boasting 20km of ski runs, with the Grand Motte glacier at nearly 3,000m, glacier skiing in Tignes in summer offers something for everyone; watch professionals train, beginners practising before winter, or even freestylers trying out new tricks in Tignes snow park!
Hike Tour du Mont Blanc
Stretching across 3 countries, the Tour du Mont Blanc is one of the most popular hiking trails in Europe – a certain for any backpacker's French Alps summer holiday bucket list! The memorable 170km trail is suitable for people with a base fitness level, featuring hiking in France, Italy and Switzerland.
In addition to exploring some of the most beautiful landscapes in the European Alps, hikers can also sample a taste of the local cuisine served by numerous mountain huts en-route – a real foodie's dream!
Expert Suggestion: Parapenting in Alpe d'Huez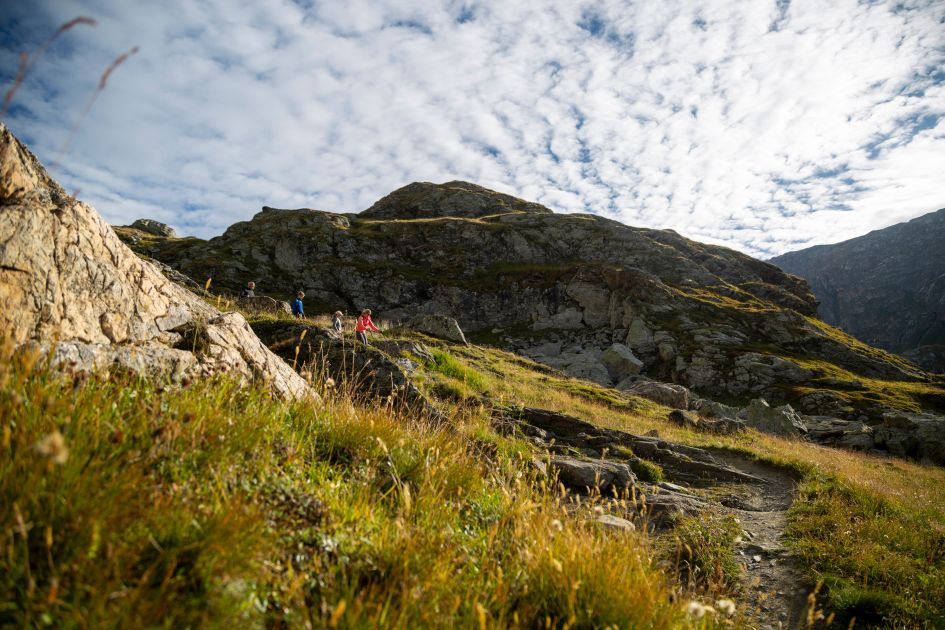 For a more calming activity, Vanoise National Park presents a haven for hikers and mountain lovers alike. Declared France's first national park in 1963, Vanoise National Park in Val d'Isere is situated between the Tarentaise and Maurienne valleys, a vast protected natural landscape showcasing a plethora of wildflowers and animals in the Alps, including marmots and ibex.
If you wish to explore further than the wellness facilities in your luxury chalet in Saint Gervais, then look no further than Les Bains du Mont Blanc Thermal Spa. Complete with thermal baths, beauty and dermatology treatments, saunas and thermal water pools, the spa allows for a multi-sensory journey, with every part designed to maximise Saint-Gervais' thermal water in rain or shine. The process began over 6,500 years ago, in which thermal water procured rich minerals, after years trickling through the core of the famous Mont Blanc.
Expert Suggestion: The Luge in Morzine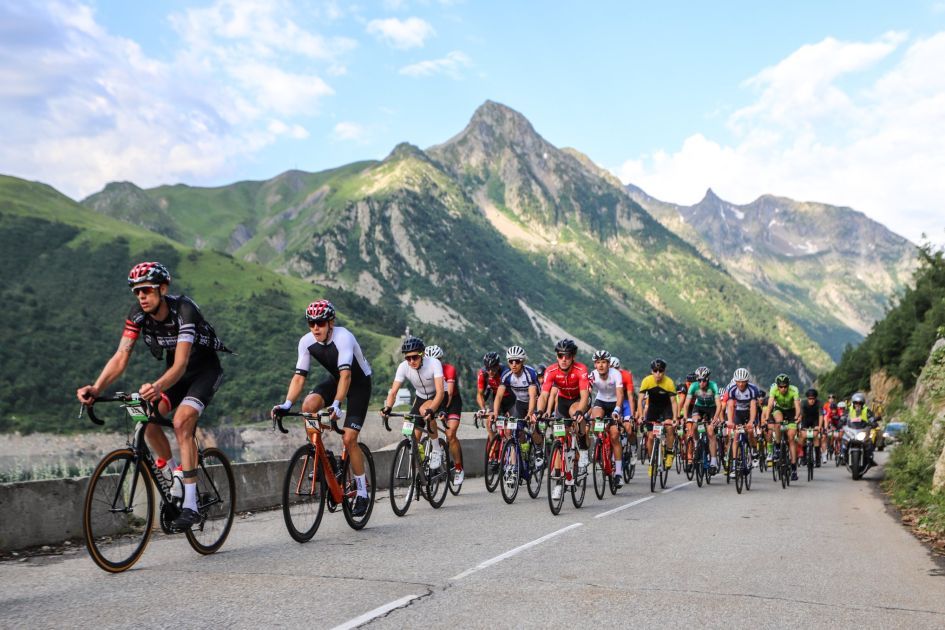 There are a range of summer events in the Alps, offering something for everyone to get involved in on a French Alps summer holiday! From gruelling mountain marathons to relaxing music festivals, French Alps summer events offer a range of activities perfect for all ages and preferences. Conducted in front of towering peaks and breathtaking backdrops, summer events in the Alps really encapsulate the beauty of the mountains whilst also bringing them to life…
To keep all ages entertained, Parc des Dereches in Morzine should be on the agenda for your French Alps family summer holiday this year! Featuring indoor and outdoor swimming pools, a spa area, ice rinks, a Treetops Adventure Park, skate park and more, there really is something for everyone!
Whether you opt to add any of our recommendations to your itinerary, or if our list has inspired you to create your own bucket list, a French Alps summer holiday is a must! With plenty of luxury summer chalets in France to choose from, across our collection, start planning your next French Alps chalet holiday with our team of mountain specialists today… Give us a call on +44 1202 203659 or send an email.