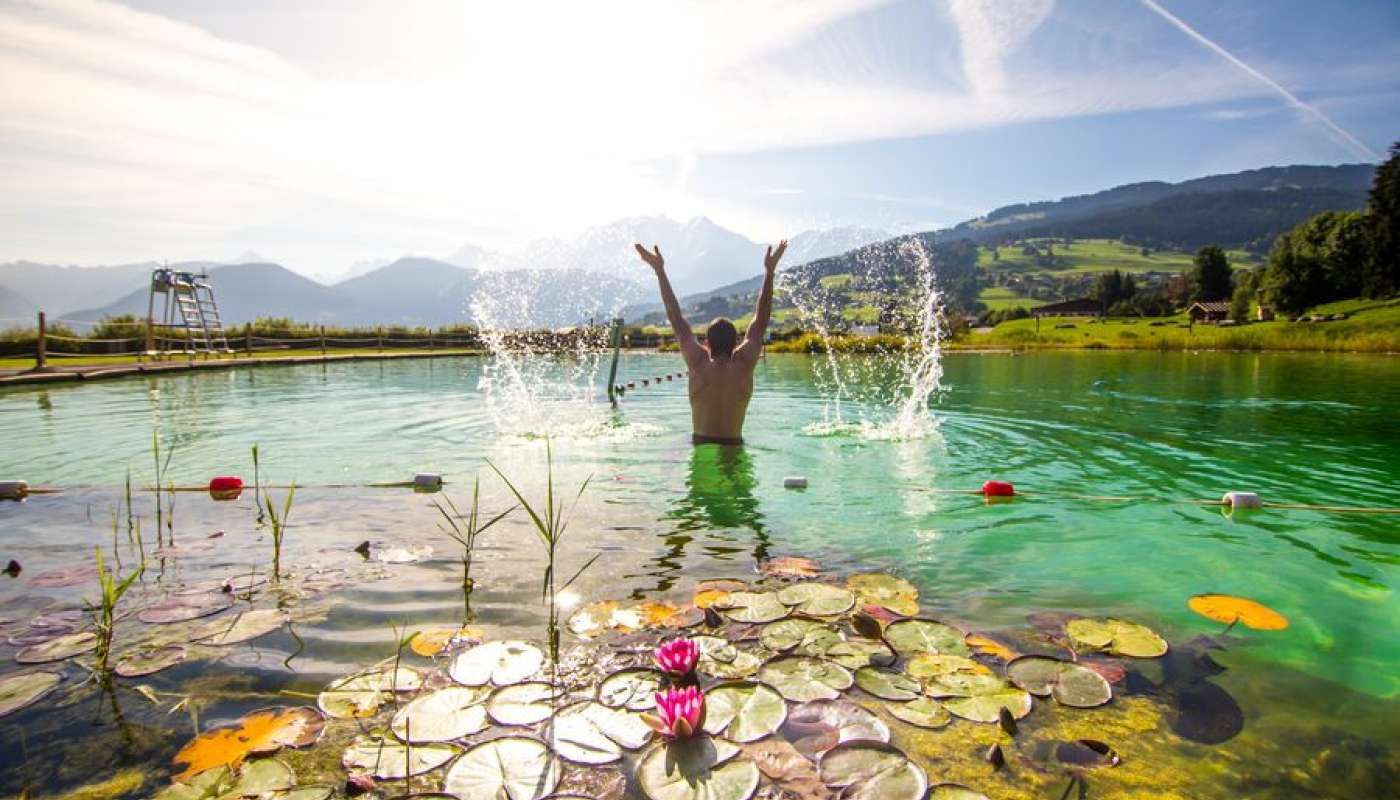 One of my passions (aside from skiing) is open water swimming in the Alps! If you are anything like me, you will be keen to check out these wild swimming spots in the Alps. I love discovering how the swimming lakes in the Alps and open-air bathing pools compare to what's on offer on the south coast of England.
There are many water-based activities to keep you busy and entertained in the Alps during the summer. Open water swimming, in particular, has become a huge sensation with people relishing the benefits to their mind and body!
Biotope Lake, Combloux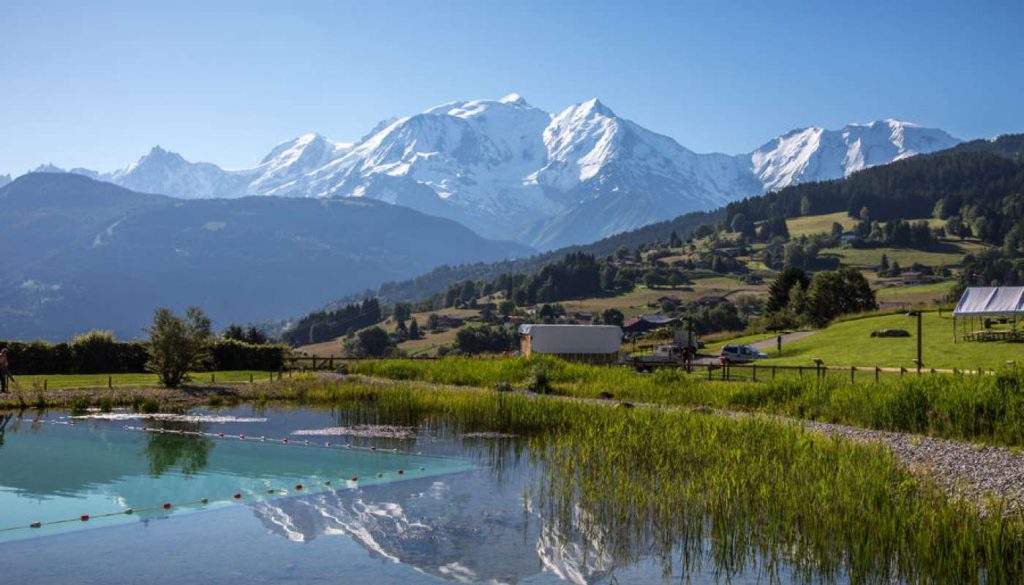 Biotope Lake is the first ecological lake open to swimming in France and is located near Megeve in Combloux. Swimmers can soak themselves in the natural water which is usually warmed up to 26°C by the summer sun. Facing Mont Blanc, take in the stunning panoramic views as you bathe and cool off in this beautiful lake. It has gentle sloping access making it ideal for children to splash around in. When you are not swimming, you can enjoy sunbathing on the lawn and having a spot of lunch in the restaurant bar surrounding the lake. To ensure the water quality remains, numbers into the pool are limited, so don't forget to make a reservation!
If you are looking for summer accommodation near this fantastic swimming spot in the Alps, then try one of our luxury chalets in Megeve.
Flumet Lake, between Albertville and Megeve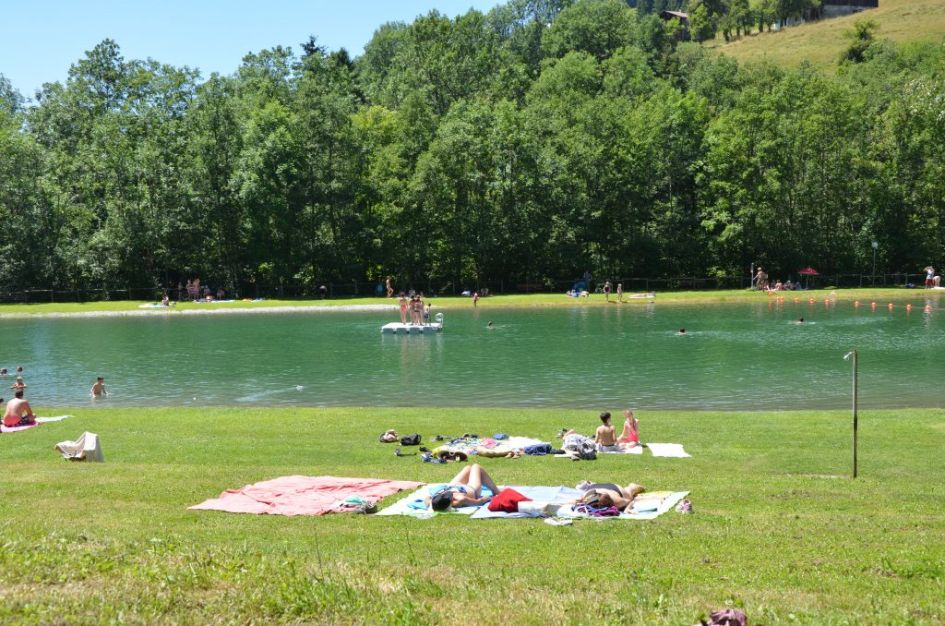 Flumet Lake makes up part of the Arrondine leisure centre. Situated in leafy surroundings, it is a lovely tranquil place to cool down from the summer sun or after a spot of tennis, football or volleyball in the leisure centre. The lake is an ideal location for a day out with the whole family and makes for a great place to enjoy swimming in the Alps. Part of your group can relax around the lake while others might want to work up a sweat in the multi-sports ground.
Lac aux Dames, Samoens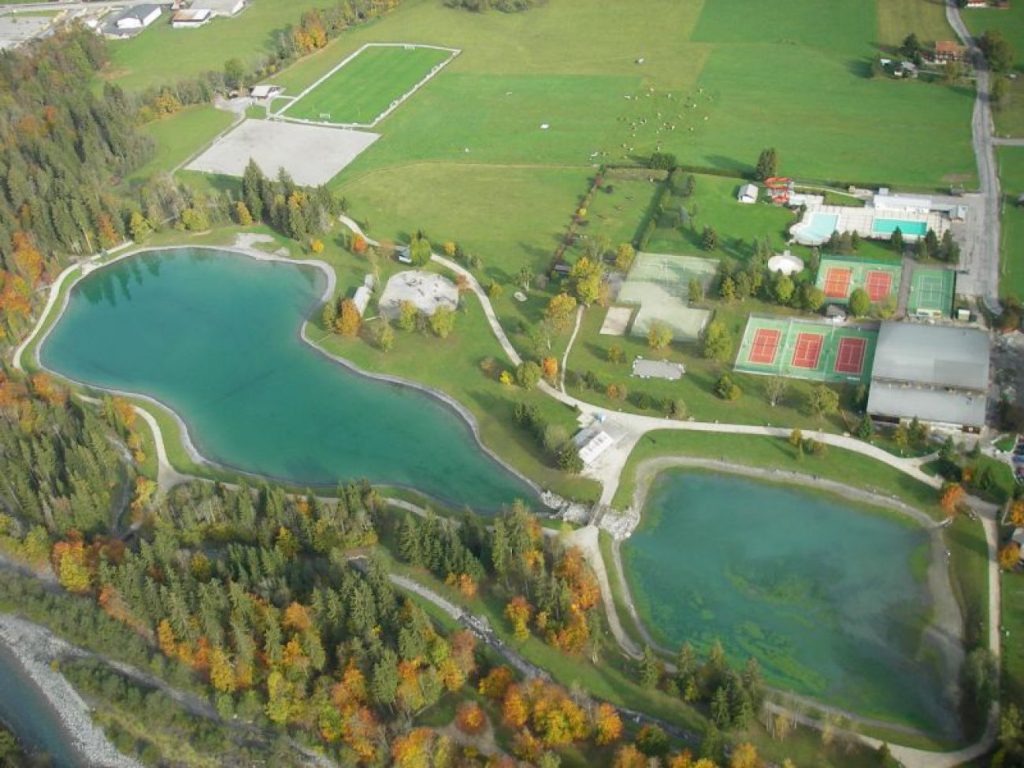 The Lac aux Dames leisure centre covers around 10 hectares and is built around two lakes and is only a short distance from the village centre. The outdoor swimming complex boasts 3 outdoor pools and a slide! Set aside from traffic and noise, it is a great place to bring the family for a fun-filled day out. Why not do a few lengths in one of the pools, pump the adrenaline on the water slide, take some tennis lessons, explore the adventure trail, have a game of boules or enjoy a well-deserved meal and drink at the on-site bar and restaurant.
Have a look at our collection of luxury summer chalets in Samoens for somewhere to stay during your summer holiday to the Alps.
Lac de Montriond, Morzine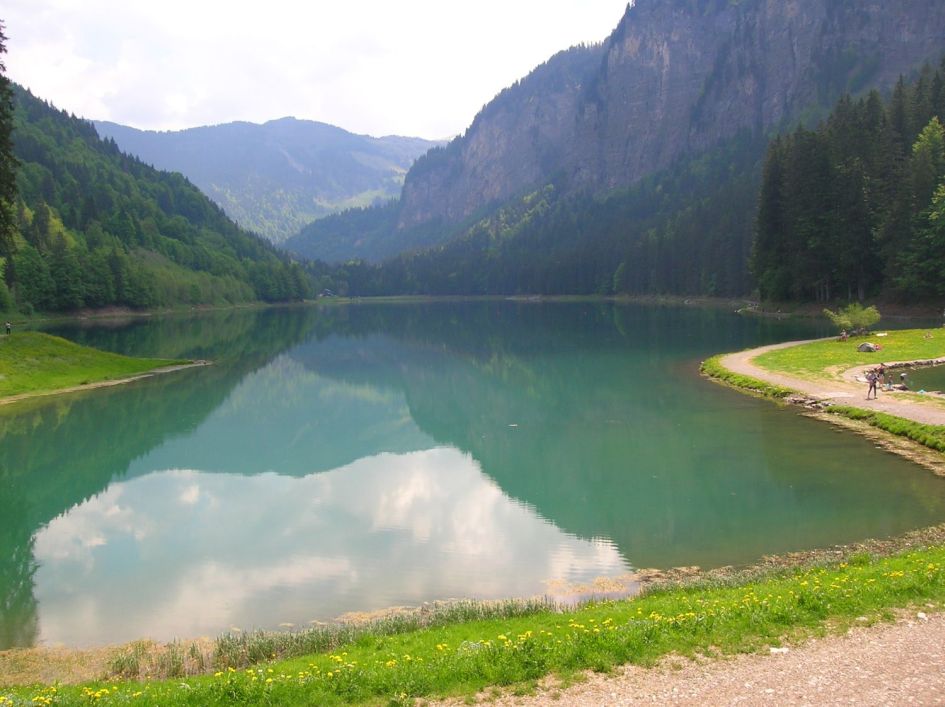 Lac de Montriond is a secure swimming area that is set amongst steep-sided cliffs, covered in forest canopy. Being about 1km in length, it is a wonderful place for swimming in the Alps during the summer months. Although, a wetsuit is advisable as it can be a bit crisp! If the kids fancy a dip there is also a small splash pool to keep them entertained.
We have plenty of wonderful summer chalets for your stay in Morzine.
Lac de Passy, Chamonix

Lac de Passy is the biggest and closest lake to Chamonix. It is a hive of activity and holidaymakers will enjoy all of the water sports the lake has to offer! Of course, there is open water swimming, windsurfing, paddleboarding and even fishing. What a place to go swimming in the Alps with Mont Blanc as a picturesque backdrop!
We have some lovely luxury chalets in Chamonix for you to start to plan that trip away to the Alps in the summer.
If you are ready to get your bathers on like me and can't wait to swim in the open air with stunning alpine surroundings, then why not try a beautiful lake holiday in the Alps? For more information on swimming in the Alps during the summer, give our Alps specialists a call on +44 (0)1202 203659 or you can send us an email.